Ryan Wexler, a dual ND/MSIMR student at the National University of Natural Medicine (NUNM), is preparing to graduate this June. Wexler's exceptional research achievements and unwavering dedication have earned him a prestigious postdoctoral position at the renowned Cleveland Clinic.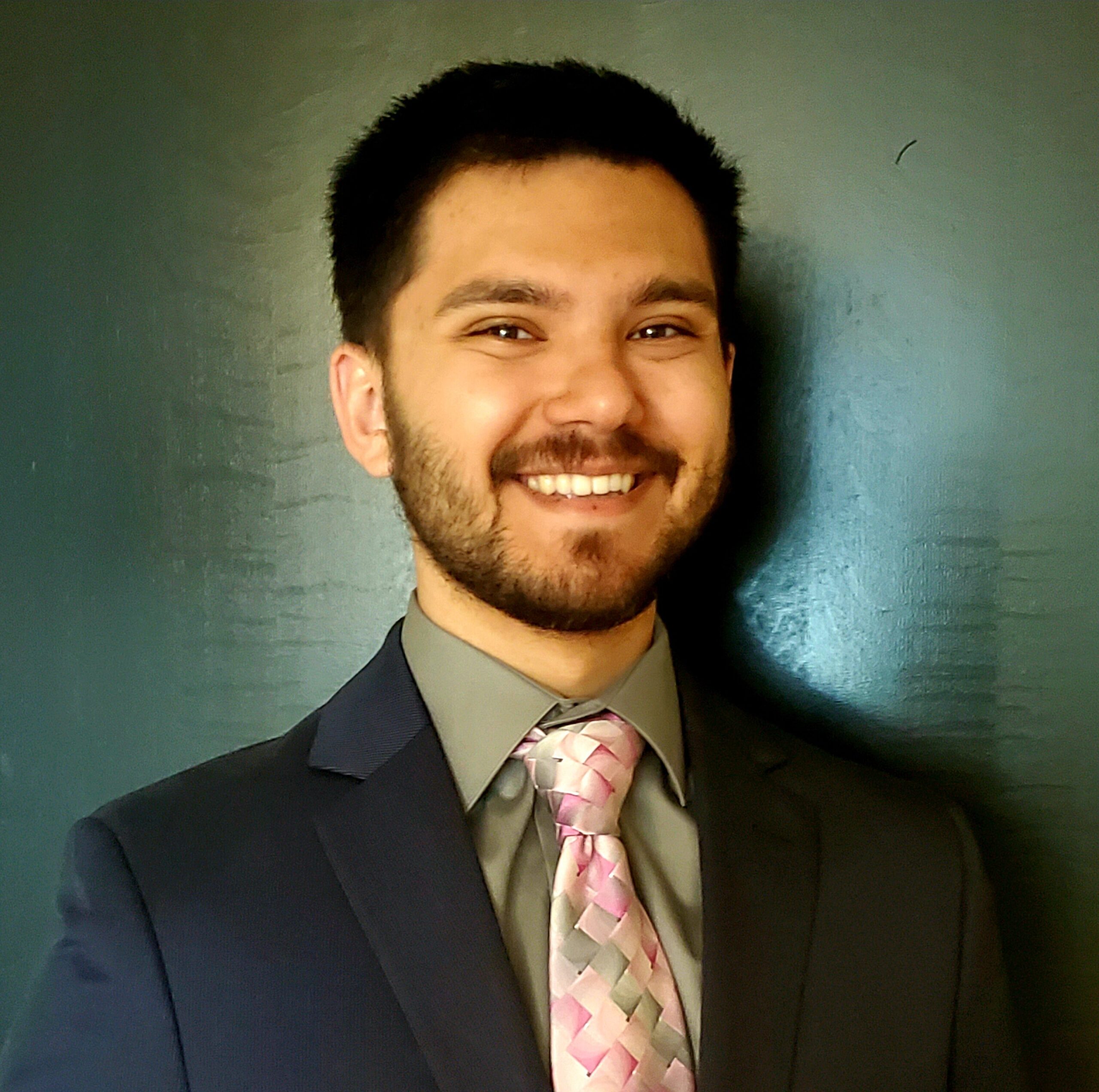 Keeping yourself open to opportunities
Ryan's journey into the world of research at NUNM unfolded in an unexpected manner when he first visited the Helfgott Research Institute to ask Heather Zwickey, PhD, a few questions about her class. Ryan soon found himself in the midst of a Helfgott research staff meeting that would set a series of life-changing experiences for him into motion.
"Heather had to leave this meeting, and she offered for me to take her seat. So, I was now at this Helfgott meeting, where the magic happens, and then after that meeting, I started talking to Ryan Bradley, ND, MPH, the director of the Helfgott Research Institute, and I became a research assistant on the INCLD Health Study."
Through these meetings, Ryan also became connected with Angela Senders, ND ('05), MCR, pursuing her PhD at the Oregon Health & Science University (OHSU). He became her research assistant and was ultimately introduced to her mentor, Lynn Marshall, at the OHSU Spine Center. This connection proved invaluable when Ryan began designing his own clinical trial protocol, as Marshall's expertise and connections facilitated the recruitment of patients for Ryan's study.
The postdoc application process
As Ryan began his application process, his mentors emphasized the significance of his involvement in running a clinical trial, which set him apart from most master's research students. Recognizing the rare opportunity he had, Ryan began reaching out to principal investigators across different institutions, sending cold emails to express his interest in postdoc positions. In October 2022, he then embarked on the formal application process.
His first application was to the Osher Center for Integrative Medicine at Harvard Medical School and Brigham and Women's Hospital, a renowned institution that naturally excited him. The interview process was intense, consisting of five interviews spanning an eight-hour day. Despite feeling competitive and confident about his performance, Ryan did not secure the position.
"There was another naturopathic medicine student from Bastyr San Diego, Sarah JaeHwa Park, and she got the position. After talking to her, I realized that I wouldn't have been a good fit for that position because she and I are looking for different things from the next stage of our careers. So, it was kind of a blessing in disguise that I didn't get the Harvard position."
Ryan went on to apply for postdoc positions at the University of California, San Francisco (UCSF); the University of North Carolina Chapel Hill; and Cleveland Clinic. While UCSF, UNC, and Harvard had established training programs funded by T32 grants from the National Institutes of Health (NIH), Cleveland Clinic was establishing a new integrative medicine research department. This distinction presented pros and cons for Ryan.
"The other programs do have a track record of training successful scientists, but since Cleveland Clinic's program is brand new, the doors are potentially wide open. That was really intriguing to me because I have a lot of autonomy here at NUNM, so I was more attracted to Cleveland Clinic for the same reason."
After receiving offers from UCSF, UNC, and Cleveland Clinic, Ryan chose Cleveland Clinic due to this opportunity it provided for him to continue designing and leading his own projects.
Current and future research
Ryan is currently engaged in various research projects while wrapping up his time at NUNM. One of the projects stemming from his clinical trial involves a qualitative data assessment. During the virtual mindfulness sessions conducted as part of the trial, recordings were made for participants who couldn't attend. Recognizing the potential value of this qualitative data, Ryan is currently analyzing transcribed sessions and coding the data to identify themes and insights. Just as with the initial data collection on his clinical trial, Ryan has brought ND students Danielle ZuZero, Anna Osman, and Lydia Norby-Adams onto the team. In addition, Ryan has been able to collaborate with a longtime friend, Wade Balsamo, to utilize artificial intelligence in the transcription and analysis process.
Another project arising from the clinical trial involves analyzing surface electromyography data, which measures muscle activity in individuals affected by radiculopathy. With the assistance of MSIMR graduate and biostatistician, Devon Fox, Ryan plans to assess for correlations between electromyography readings and patients' self-reported pain intensity.
Looking ahead to his time at Cleveland Clinic, Ryan is in the process of writing a grant application for an administrative supplement to a mentor's, Amanda Shallcross, R01 grant. The study under this grant focuses on mindfulness-based cognitive therapy for patients with migraine and depression.
"My supplement project will focus on assessing intrinsic or extrinsic motivation for people participating in the program, and then I'm also going to be looking at central sensitization, which describes patients that have a hyperintense pain response to mildly painful stimuli or pain as a result of non-painful stimuli, also known as allodynia."
In terms of his long-term goals, Ryan aspires to pursue a Ph.D. concurrently with his postdoctoral position at the Cleveland Clinic. He is currently in the process of applying for a Ph.D. program at Southern Cross University in Brisbane, Australia. The unique aspect of the Australian Ph.D. program is its project-based nature. Ryan plans to leverage his paid position at the Cleveland Clinic to align his Ph.D. dissertation with the project he will be working on during his postdoc. With Southern Cross University's naturopathic program and integrative medicine research focus, Ryan aims to embark on a seamless journey of conducting research and advancing his academic pursuits.
Tips for incoming students
Drawing from his experiences and accomplishments, Ryan offers these valuable tips to any incoming NUNM students and aspiring scientists:
Embrace Opportunities: Don't be afraid to take on new projects and challenges that align with your interests and priorities. Seek out research opportunities, collaborate with mentors and fellow students.
Find Your Balance: Each student has their own way of managing multiple projects and responsibilities. Discover what works best for you, whether it's focusing on one or two tasks or thriving on the diversity of various projects. Working on multiple projects is like reading multiple books. When your brain needs a break from one, you just pick up another.
Network and Collaborate: Engage with faculty members, researchers, and professionals in your field of interest. Attend conferences, seminars, and workshops to expand your network and foster collaborations. Building strong relationships and connections can open doors to exciting opportunities in your academic and professional journey.