Every year, Acupuncture and Herbal Medicine (AHM) Day is celebrated on October 24th to promote the holistic and healing benefits of Chinese medicine. For at least 2,500 years, acupuncture has been used to treat a wide range of health issues such as migraines, allergies, depression, infertility, menopause symptoms, Irritable Bowel Syndrome (IBS), cancer pain and more. According to the National Library of Medicine in 2017, Chinese herbal medicine has a history of at least 3,000 years and can be tied as far back to two medical writings: Classic of Changes (Yi Jing) and Classic of Poetry (Shi Jing). In 2023, October 24th promises to be even more exciting with various organization and NUNM events planned to celebrate these ancient healing traditions.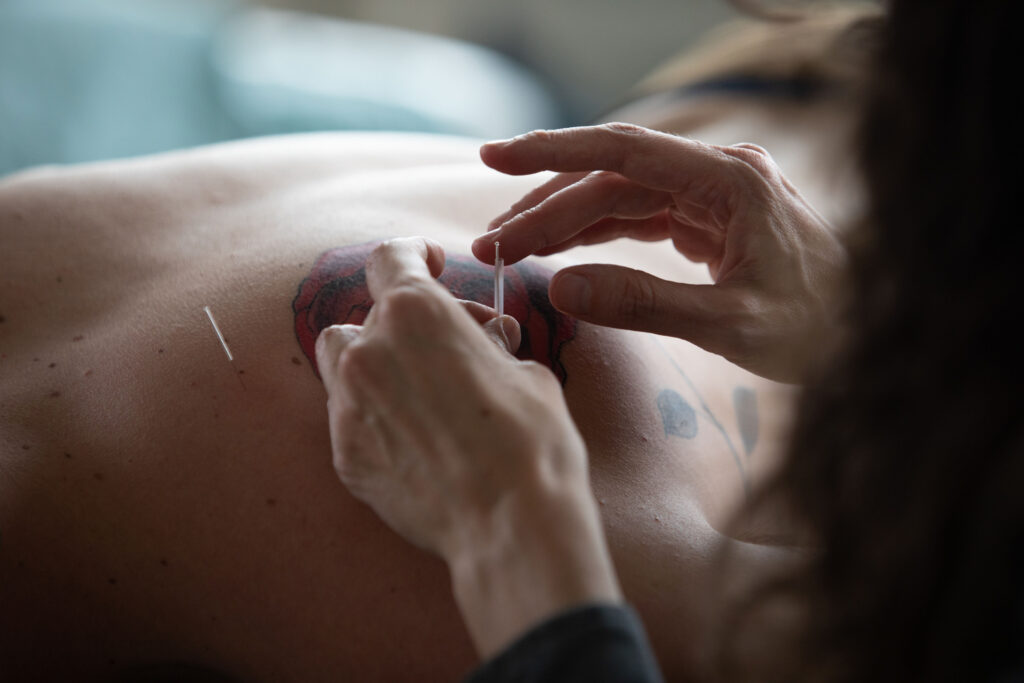 Understanding Acupuncture and Herbal Medicine Day
Celebrating its 22nd anniversary this year, AHM Day has been observed annually on October 24 since its initial commemoration on October 24, 2002. The day of observance is part of a coordinated effort to increase public awareness of the progress, promise and benefits of acupuncture and herbal medicine.
In honor of AHM Day, the National Certification Commission for Acupuncture and Oriental Medicine (NCCAOM) and the American Society of Acupuncturists (ASA) will co-host a virtual Town Hall meeting. Town Hall guest speakers Angela Ying Tu, OMD, LAc, and Beth Howlett, DAOM, LAc, will share their acupuncture professional leadership experiences and offer inspiring stories that highlight the contributions of practitioners in the United States.
NUNM students in acupuncture and herbal medicine degree programs, as well as licensed acupuncturists, are encouraged to participate in this Town Hall.
The event is scheduled for Tuesday, October 24, 2023, at 4 PM.
Click here to Register for the Town Hall.
Celebrate with the NUNM Community
In celebration of AHM Day, NUNM is hosting two exciting events:
Join NUNM's College of Classical Chinese Medicine for an enlightening talk by Heiner Fruehauf, PhD, LAc, on "Defining the Essence of Chinese Medicine: A Historical Perspective on the Ongoing Dialogue with Modern Science over Four Centuries." This captivating event will take place on Tuesday, October 24, 2023, from 12:30 to 1:30 PM in Room 322, located in the Academic Building.
NUNM's Medicinary is extending its celebration by offering a generous 10% discount on all over-the-counter (OTC) Chinese medicine products from October 23 through October 27, 2023. Don't miss this opportunity to explore and experience the benefits of Chinese medicine.
Getting Involved in Legislation
On May 9, 2023, Reps. Judy Chu and Brian Fitzpatrick introduced the Acupuncture for Our Seniors Act of 2023, a bipartisan initiative aimed at enhancing access to acupuncture within the U.S. healthcare system. The bill, supported by various healthcare professionals and organizations, including NCCAOM and ASA, aims to give seniors the freedom to choose traditional Asian medicine as part of their healthcare decisions.
The NUNM community can get involved with the Acupuncture for Our Seniors Act of 2023 by actively supporting and advocating for this important healthcare initiative. Consider reaching out to your Oregon congressional representatives to express your support and emphasize the positive impact it can have on healthcare access and the well-being of our senior citizens.
Share Your Stories
Everyone brought to classical Chinese medicine has a story where these ancient healing practices changed our lives. This AHM Day, let's get loud and share them! Use the hashtags #NUNM, #CCM, and #AHMDay to express and amplify your appreciation for acupuncture and herbal medicine.
Practitioners, patients, and students can even submit an Instagram post to the official AHM Day Photo Contest! Visit the AHM Day website to learn how you can potentially win a free voucher towards NCCAOM Certification, NCCAOM Recertification, or a NCCAOM Exam.
NUNM's College of Classical Chinese Medicine offers doctorate and master's degree programs in Acupuncture with a Chinese Herbal Medicine Specialization. Our programs emphasize education through a scholar-mentor approach and clinical practice designed to transmit the art, science, and spirit of Chinese medicine.