Our institutes link the university to the public sector through continuing medical education and credentialing enhancement for practitioners, and community education for the general public. The institutes advance the mission of the university by providing evidence-based professional programming, education and research. They collectively empower communities and champion whole-person wellness and optimal health through natural medicine.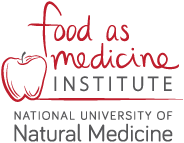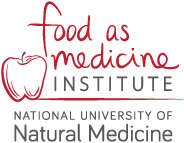 After the success of NUNM's Ending Childhood Obesity (ECO) Project in 2014, the Food as Medicine Institute (FAMI) was formally established. FAMI provides nutrition education for individuals, families and communities to help nurture healthy relationships with whole foods while enhancing healthcare professionals' understanding of food as medicine. The institute's programming includes a robust hands-on Food as Medicine Everyday (FAME) cooking series, as well as an annual Food as Medicine Symposium. FAMI fosters communities free of chronic disease and nourished through healthy, whole foods.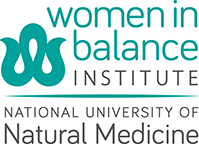 Introduced in 2012, NUNM's Women in Balance Institute (WIBI), was the first natural medicine educational association in the nation dedicated to education and research on women's health. The institute's goal is to educate healthcare practitioners and the community about unique health conditions faced by women at each stage of their life. WIBI provides in-depth lectures, hands-on cooking and nutrition classes, and special events all related to natural approaches to women's health and well-being.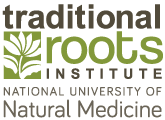 Traditional Roots Institute launched in spring 2013 with a simple goal: to advocate natural medicine's herbal roots. The institute unites the origins of natural medicine with communities through education and experiential learning. Traditional Roots Institute hosts unique guided medical plant walks, the Hands-on Medicine Everyday (HOME) series, and an annual herbal conference. The work of the institute allows herbalists, clinicians, healthcare practitioners and the community to enrich their knowledge and experience of herbal healing.