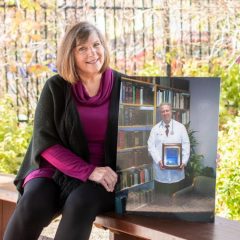 Kathy Davis, in honor of Dr. Robert Sklovsky
Dr. Sklovsky (Dr. Bob) passed away May 29, 2018, after spending decades practicing as a natural medicine family doctor in Oregon. Known as "Dr. Bob," he was born and raised in the Bronx and spent his formative years, starting at age 12, as a pharmacy delivery boy, thus sparking his interest in medicine. It was during this time that he realized he had dreams to go beyond his Bronx neighborhood, and felt that the only way he could do that was to study hard and attend college. Thanks to his frugal mother who was an expert at saving money, he was able to attend Brooklyn College of Pharmacy, and went on to earn his Master's Degree in Science Education from Columbia University Teachers College in New York City. He studied every night on a card table in the corner of the one-bedroom apartment he shared with his parents and sister, and with his signature "laser focus" he made it through school with honors. And once Dr. Bob was able, he paid "every dime" back to his mother and always admired her for her efforts.
He would go on to earn a Doctorate Degree in Clinical Pharmacy and at the encouragement of a mentor, landed at NUNM in the Naturopathic Program (at the time, National College of Naturopathic Medicine), where he also served as a Professor of Clinical Pharmacy.
After his passing, his longtime companion Kathy Davis found herself in a position to create a lasting legacy for Dr. Bob. "What could I do for good?" she asked herself. After much reflection and through conversations with folks in the NUNM community, Kathy and Dr. Girard came together to talk about Kathy's hopes and aspirations for Dr. Bob's legacy. After a few weeks of more reflection, Kathy determined she would establish the Dr. Robert J. Sklovsky Scholarship Fund.
Kathy says that because of Dr. Bob's modest upbringing and his care for others, he would love that this newly established scholarship could help someone who needs financial assistance in realizing their dreams of attending NUNM.
---
---
Michael Chilton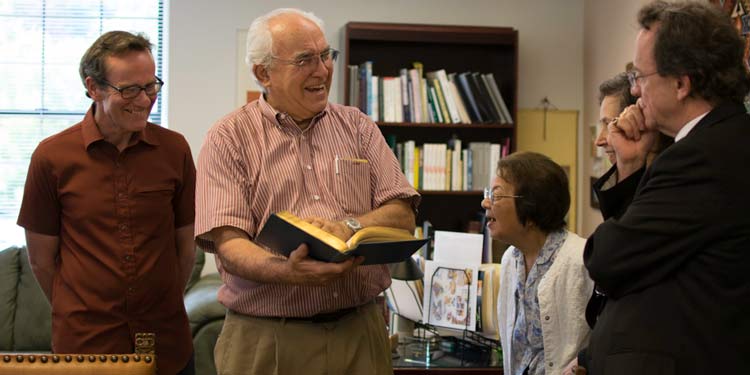 ---
"I find that natural medicine offers an effective, more harmonized and less costly alternative direction to allopathic medicine," says Michael Chilton of Turner, Oregon. "Natural medicine is based upon a philosophic direction of maintaining health and wellness, while the conventional US health care system emphasizes a philosophy based on technical recovery from illness and diseases. Assisting and allowing the body to heal itself is central to natural medicine."
Mr. Chilton, a donor to NUNM since 2011, is a strong believer in supporting institutions like NUNM, which offer a more holistic approach to health care. "NUNM is a key element in actively changing the philosophy and direction of the medical profession. Fortunately for me, NUNM is very accessible, rapidly growing in professional acceptance and open to greater society. Should one think back on their life's purpose, leaving a place in better condition than it was upon arrival could be one of the most important milestones."