In May 2020, five peer graduate health science institutions in the NWCCU accreditation region joined to develop a data-sharing/peer comparison consortium whose common goal is to improve student achievement, including the identification and closure of equity gaps, within their institutions and to comply with Standard 1.D.3. The data on this webpage includes benchmarked disaggregated outcomes for key student outcomes. Each regional peer institution is assigned a numeric identifier to orient stakeholders to individual institutional data. Data are published anonymously to protect institutional confidentiality.
For this comparison data, NUNM used students who entered in the following years and were graduated or left by 2020:
Doctor of Naturopathic Medicine – Fall 2013 (clinical doctorate)
Master of Science in Oriental Medicine – Fall 2013 (clinical masters)
Master of Science in Global Health – Fall 2015 (academic masters)
Master of Science in Nutrition – Fall 2016 (academic masters)
Graduation Rates
Retention Rates
As of fall 2020, NUNM has a total of 484 students. Of these students, 38 are undergraduates, 349 are in stand-alone graduate programs, and 97 are enrolled concurrently in two graduate programs. Seventy-five students are enrolled part-time, and five are non-degree seeking students.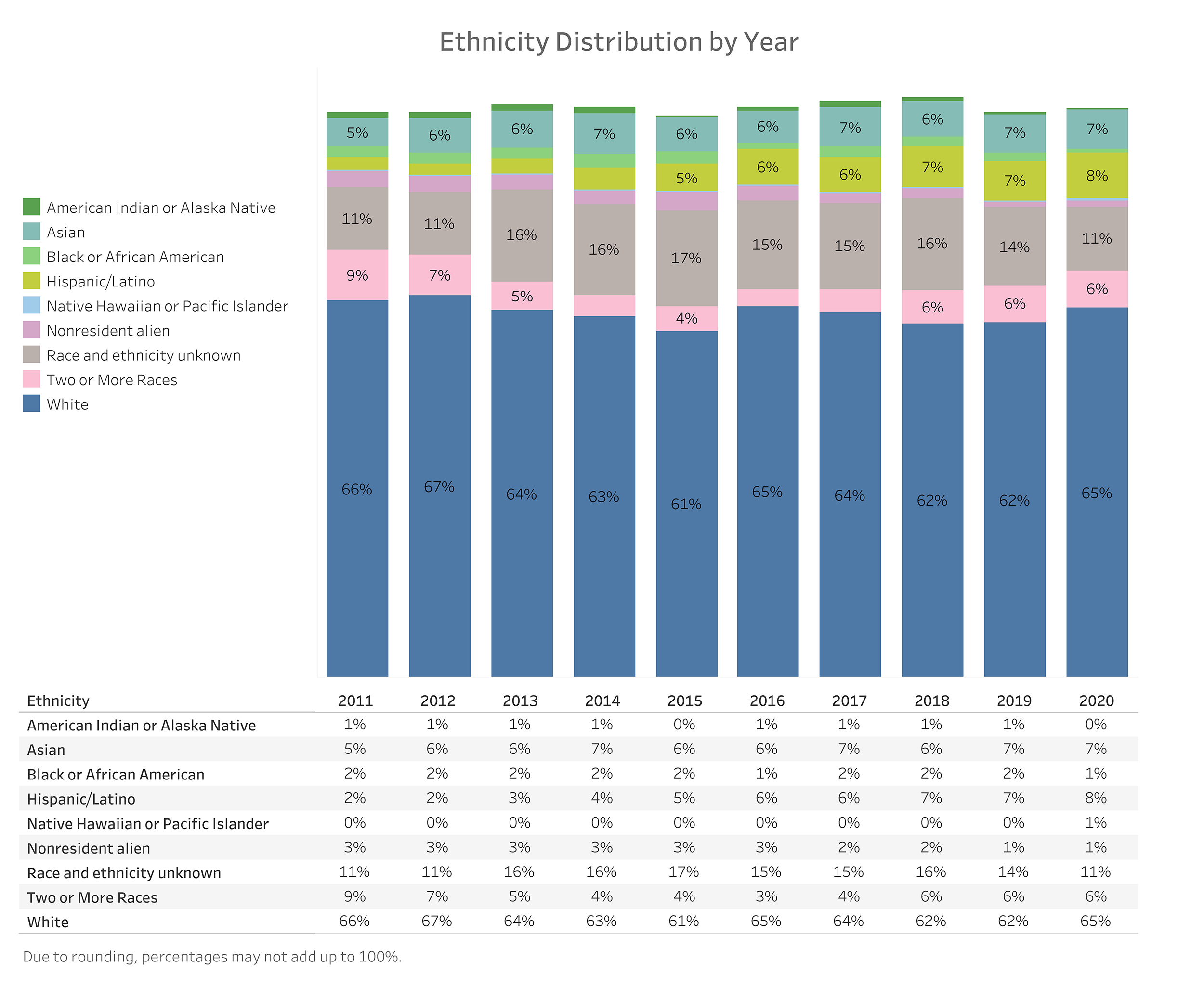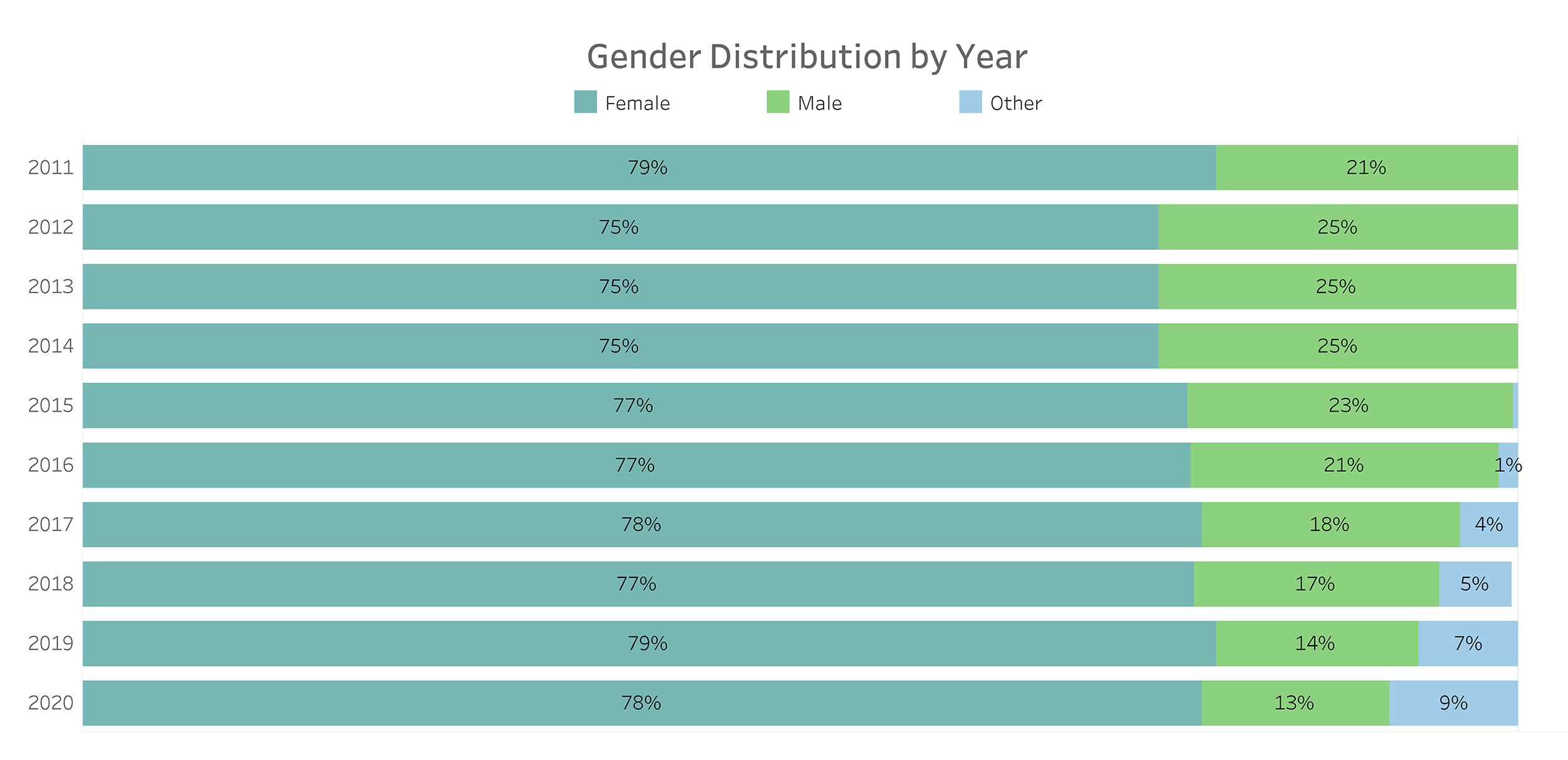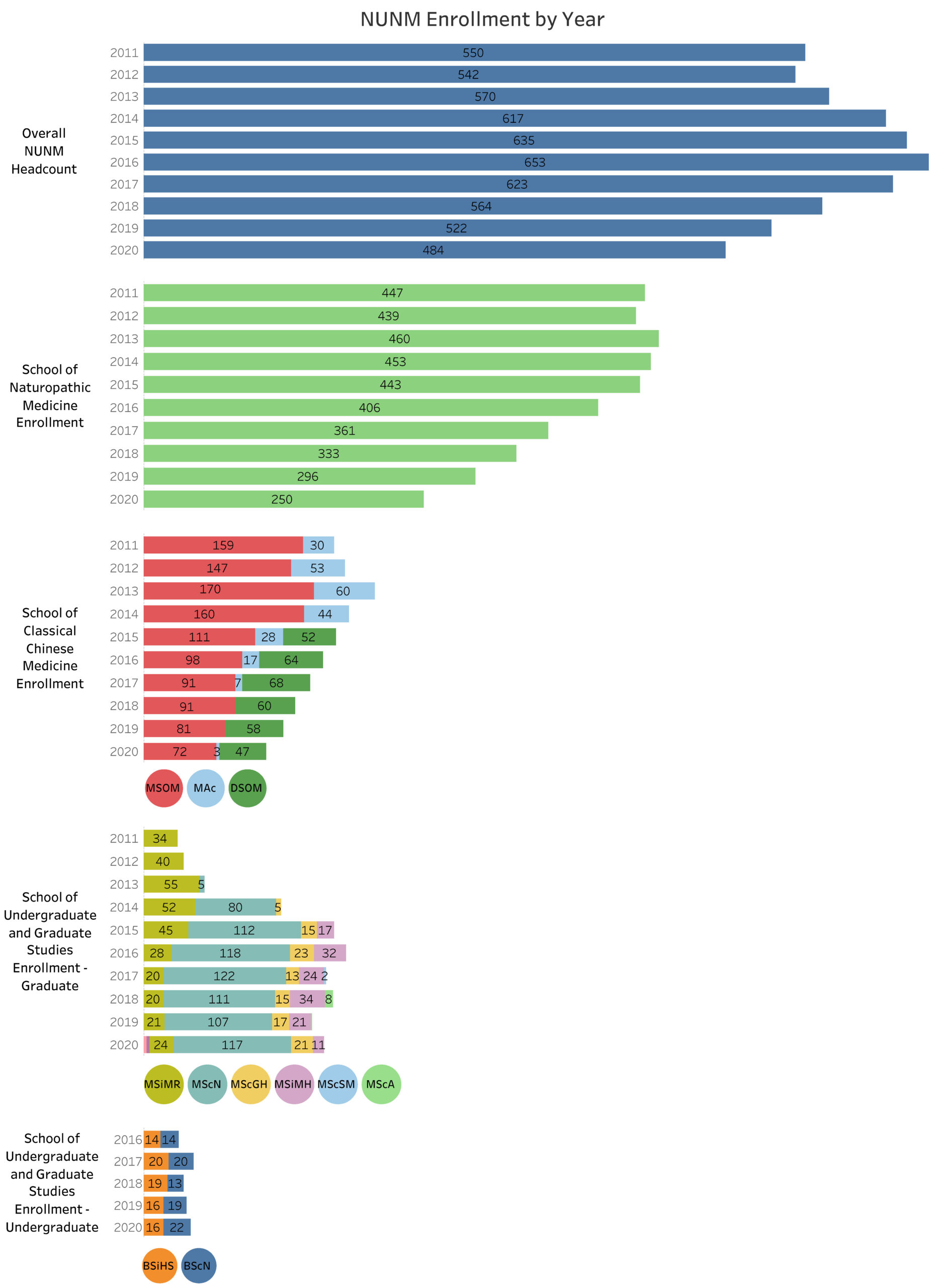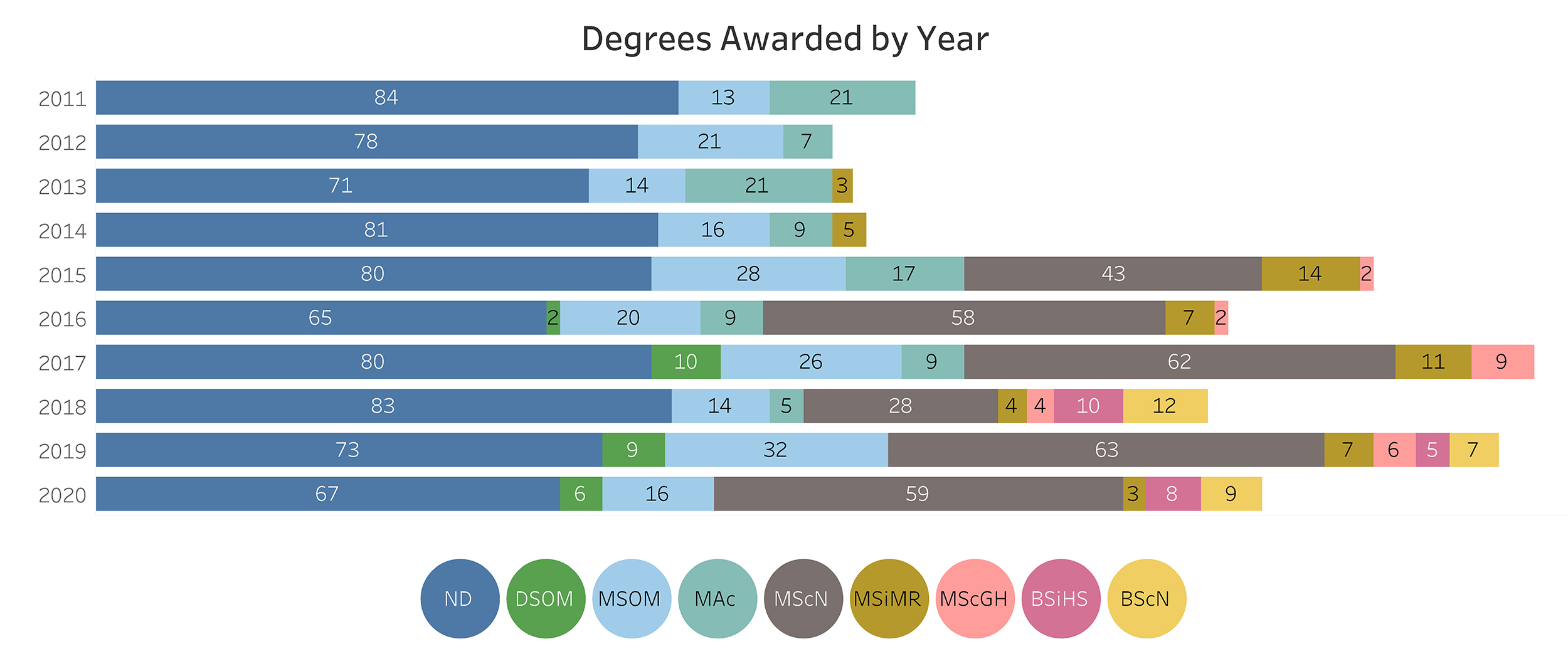 Full time: 153 Part time: 25 On-call: 69