Anyone is welcome to participate in these travel courses – current NUNM students from all programs as well as other interested individuals. These courses provide students with an opportunity to immerse themselves in a culture different from their own and gain tangible experience in global health settings. Master of Science in Global Health (MScGH) program students are required to participate in at least one Global Health Experience course. Additional travel opportunities are available through the International Partnership for Service Learning (IPSL) Global Institute at NUNM.
Students and others who do not wish to receive course credit may pay the course fee plus 20% of the total tuition cost. Trip fees include lodging, meals, in-country transportation and activities.
Travel Courses
GSGH 836E: Ghana Global Health Experience (4 credits)
Trip location: Accra, Ghana and surrounding areas
Upcoming trip dates: TBD
Ghana is one of Africa's fastest growing economies where large hospitals in the capital epitomize the impact of globalization, while rural villages live by centuries-old cultural traditions in resource-poor settings. This makes Ghana an ideal location for students to experience health care delivery first-hand. During the trip, students are fully immersed in the rich Ghanaian culture—from local cuisine to clinical observation. They participate in a variety of activities from hiking through jungles with local herbalists, to shadowing doctors and nurses in both urban hospital and rural clinic settings. Through these experiences, students gain a deeper understanding of how traditional medicine and biomedicine interrelate to influence local healthcare practices.
This course is primarily focused on clinical experiential learning and includes traditional West African herbal studies and cultural healing methods. In between course content, students have time to sight-see and participate in the rich culture. If you'd like to learn more about the trip, please email Dr. Tuson-Turner.
Optional Post-Trip Travel
From Accra, it's easy to travel to Cape Coast, Kumasi, as well as other parts of West Africa. If you wish to continue your travels after the trip, you can explore the jungles and waterfalls of central Ghana, the beaches of the Gulf of Guinea, or go on safari in the country's largest wildlife park, Mole National Park.
Faculty
Dr. Madeleine Tuson-Turner has lived and worked in Ghana since 2009. She has a deep love for Ghanaian culture and facilitating student experiences in various cultural settings. She is passionate about the ethics of global educational engagement, women's health, reproductive health justice, and integrative medicine.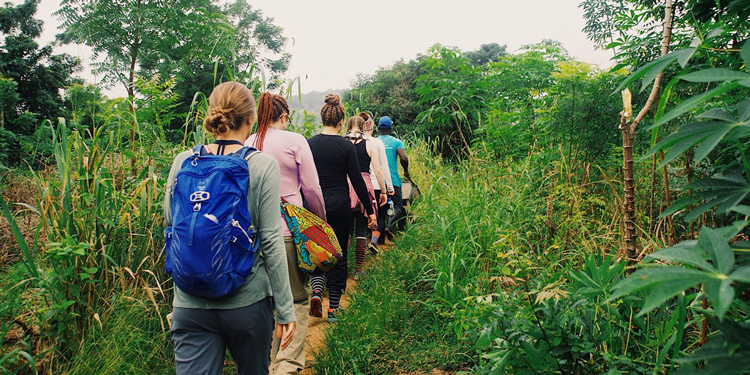 GSGH 821E: Tanzania Global Health Experience (6 credits)
Upcoming trip dates: TBD
This course is a three-week experience trip with a focus on examining the healthcare system in Tanzania, including locations in Moshi and Zanzibar. Students will have the opportunity to visit and stay in remote villages to learn about life and medicine in rural areas, observe in various urban and rural clinical settings, learn about traditional medicine, and provide public health education. For more information about the trip, contact Dr. Zwickey.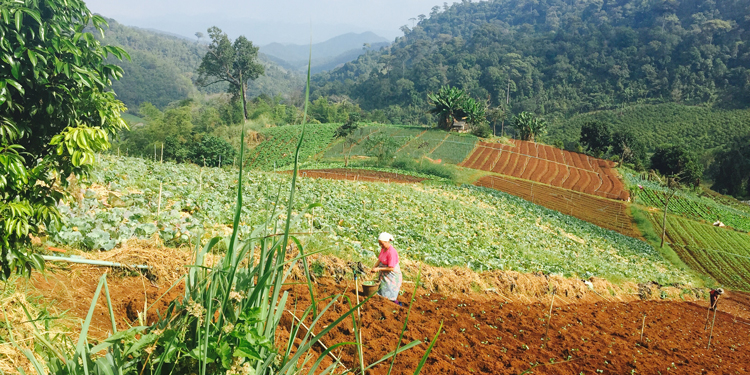 GSGH 832E: Thailand Global Health Experience (4 credits)
Trip location: Chiang Mai, Thailand and surrounding areas
Upcoming trip dates: TBD
Thailand is unique in the world of traditional medicine. Because of its central location between China and India,two similar but different forms of medicine merged there. Classical Chinese medicine combined with Indian Ayurveda and Thai folk medicine to form Thai-vedic medicine. On this cultural immersion trip, students study Thai herbal medicine, nutrition and cooking, Thai massage and bodywork, and how Buddhist theory influences Thaivedic medicine. This global health experience is rooted in traditional medicine and provides a personal, experiential understanding of the Thai culture and the modalities of traditional Thai medicine.
We will be traveling around Chiang Mai and the Thai countryside to learn about world health issues, including:
Traditional Thai cuisine and nutrition
Migration and refugee issues
Human trafficking
Organic and sustainable agriculture
Health and social influences of Buddhism
Each day starts with a morning lesson and experiential learning, and ends with an evening reflection. In between course content, students have time to sightsee. Located in the northwestern part of Thailand, Chiang Mai is known for its temples, creative shops, and incredible street food. In Chiang Mai, students will explore food as medicine, Thai physical medicine, and how spirituality influences Thai-veda.
Optional Post-Trip Travel
From Chiang Mai, it's easy to travel to Pai, Bangkok, the Thai islands, or Cambodia. If you wish to continue your Asian travels after the trip, you can explore the canals and Golden Buddha in Bangkok, the beaches of the Thai islands, or Angor Wat.
The International Partnership for Service Learning (IPSL) Institute for Global Learning and NUNM School of Graduate Studies partnered in 2019 to offer international academic study opportunities.
IPSL has a 40-year record of providing outstanding educational opportunities that blend international academic study, ethical volunteer service, and engaged research opportunities for graduate and undergraduate students and for those students taking a gap year.
The Northwest Commission on Colleges and Universities has given NUNM approval to add IPSL's two graduate degree programs, a Master of Arts in International Development and Service, and a Master of Arts in Community Organizing and Social Activism to its list of program offerings. These 12-month programs are designed to allow students to study, volunteer, and conduct advocacy research with organizations in three different countries for one term each.
For more information about IPSL and its programs, please visit IPSL.org.
Capstone I-II: Fieldwork Experience (GSGH 691, GSGH 692)
The Capstone I and II courses provide students with advanced practical experience in a global health-related local, national or international setting over an eight-to-ten-week period. This supervised experience allows students to apply the knowledge and skills they have acquired during their didactic training to a practice, research or policy-related project that incorporates a public health framework, systems approach, traditional medicine philosophy and cultural humility.
Students demonstrate program outcomes and competencies through the design and implementation of their fieldwork project, realization of their learning objectives, and the dissemination of a final product that benefits both the student and the host site.
Fieldwork projects involve diverse activities such as ethnographies, educational program development, secondary data analysis, environmental health assessment and community activism. Students can use their fieldwork projects as a launch point for future employment. Students find the fieldwork experience meaningful and often life changing.