PORTLAND, Oregon (Dec. 9, 2015)—National College of Natural Medicine (NCNM) and the Oregon Association of Naturopathic Physicians (OANP) honored Ed Hofmann-Smith, PhD, ND, with the highest honor the organizations confer, the 2015 Living Legend Award, on Dec. 5 at a banquet held at the Portland Marriott Downtown Waterfront Hotel. The award recognized Dr. Hofmann-Smith's outstanding leadership, commitment to excellence and longstanding contributions toward the advancement of the naturopathic profession in Oregon.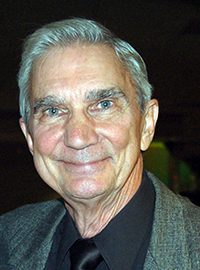 As academic dean of naturopathic medicine at NCNM in 1985, Hofmann-Smith was instrumental in founding and establishing the Naturopathic Physicians Licensing Examinations (NPLEX) for the naturopathic profession. NPLEX examinations are the qualifying competency measure of naturopathic medical knowledge. NPLEX exams test candidates' proficiency in biomedical and core clinical science. The successful completion of NPLEX exams are required before graduates from accredited naturopathic medical schools may apply for licensure to practice medicine. The exams are administered today by the North American Board of Naturopathic Examiners (NABNE).
Hofmann-Smith led the NPLEX board from its inception and continued his board service for more than 20 years. He continues to be active in NPLEX activities in his retirement.
In addition to his academic leadership at NCNM and the profession of naturopathic medicine, Hofmann-Smith practiced medicine in Portland for 33 years at Natural Childbirth and Family Clinic, now named Canyon Medical Center.
After receiving a PhD in biology from Case Western Reserve University in 1971, Hofmann-Smith received his Doctor of Naturopathic Medicine degree from NCNM in 1979. He taught laboratory diagnosis at NCNM for several years before becoming director of diagnostic services, associate dean, and finally, academic dean of the naturopathic program until 1987. Hofmann-Smith, a licensed midwife, was certified in natural childbirth and was a registered diagnostic medical sonographer until he retired in 2012.
NCNM President, David J. Schleich, PhD, expressed his gratitude to Hofmann-Smith for his decades of service to the profession of naturopathic medicine. "Ed Hofmann-Smith has played an integral role in the professional formation of the naturopathic profession, recognizing the importance of substantiating the scientific quality of naturopathic education prior to clinical practice. The creation of the NPLEX exams, which may not have happened without his foresight and dedication, is a benchmark in the history of the naturopathic profession."
NCNM 2015 Hall of Fame Inductees
The Living Legends award dinner also celebrated the accomplishments of two other accomplished NCNM alumni who were inducted into the NCNM Hall of Fame, Pamela Skye Jeanne, ND, and Russell B. Marz, ND, LAc.
NCNM established the Hall of Fame to honor members of the natural medicine community who have a long record of service to the college, and have played a vital role in the advancement of the profession and in the pursuit of professional excellence.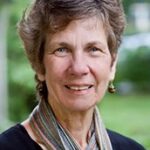 Dr. Pamela Jeanne is an expert in endocrine imbalance, as well as the principles and practice of nature cure treatment and healing. She has dedicated her life to the healthcare profession for over 50 years, first as a registered nurse, and then as a naturopathic physician. A 1990 graduate of NCNM, Jeanne is a longtime NCNM faculty member and a frequent lecturer. A past president and vice president of the OANP, she is also a founding board member of the Balneotherapy Association of North America and the Docere Institute, as well as a prolific author. Her book, Healing Matters: Celebrating Women's Innate Healing Nature, was published in 2012.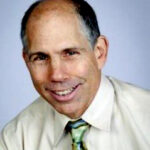 Dr. Russell Marz is a noted authority on nutrition and health, having begun his studies in the field decades before its current popularity in the United States. In 1979, he received a Bachelor of Science degree in Food and Nutrition from the State University College at Buffalo in New York, where he began research on the health benefits of antioxidants. In 1983, he received his Doctor of Naturopathic Medicine degree from NCNM. Shortly after graduation, Marz became CEO and founder of Omnivite Nutrition, Inc., and Marz Nutrition, Inc., which specialize in nutritional formulas for vitamins and supplements. He earned a Master of Acupuncture and Chinese Medicine degree from the Oregon College of Oriental Medicine in 1994 and has practiced nutritional medicine for 32 years. Marz published Medical Nutrition from Marz, in 1998. The clinical textbook is in its second edition.