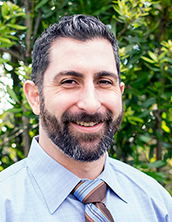 As some 27 new undergraduate students settled in to their classes in fall term of 2016, school history was made on a couple of key fronts. It was the first group of undergraduates to join the mix of post-grad programs, and the first beginning to a school year as a university.
The undergrads, in the new School of Undergraduate Studies, are about evenly divided between the Bachelor of Science in Integrative Health Sciences (BSiHS) and Bachelor of Science in Nutrition (BScN) programs. All have two years of prior college experience. The bachelor's degrees are expected to lead to further graduate studies, hopefully at NUNM, or be useful as additional training to compete for healthcare jobs.
Julie Brush, a student in the BSiHS program from Nevada City, California, heard about NUNM from her naturopathic doctor, a university alumna. She originally planned to finish her undergraduate degree at Portland State University prior to enrolling in the NUNM naturopathic doctoral program, but a fellow student at Portland Community College (PCC) told her about the new NUNM undergrad program.
"I was so excited to hear that the college was becoming a university, and immediately went home and applied!" she said.
Dr. Tim Irving, a physical medicine and nutrition professor in the College of Naturopathic Medicine and past chair of the Faculty Senate, was appointed in October as the founding dean of the undergrad school.