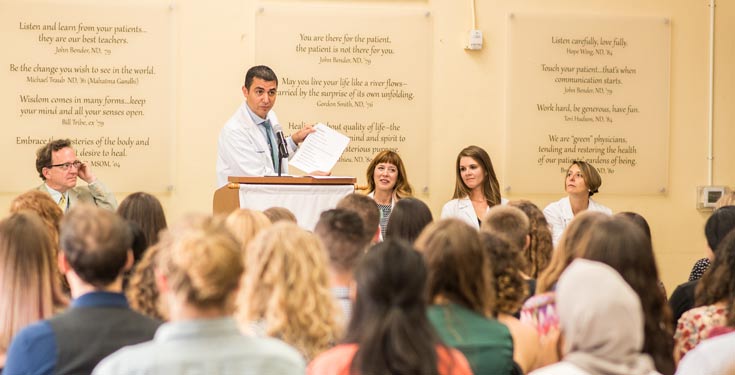 Are you debating between a traditional medical degree (MD) vs. a naturopathic medicine doctorate (ND)? Or are you considering pivoting your career and focusing on natural therapies and modalities for treating your patients?
Join the Association of Accredited Naturopathic Medical Colleges (AANMC) webinar featuring our very own Dr. Shehab El-Hashemy, Dean of the College of Naturopathic Medicine, as he discusses how he shifted his focus from conventional medicine to natural medicine. Dr. El-Hashemy received his Bachelor of Medicine and Bachelor of Surgery degrees from the Faculty of Medicine at Cairo University in Egypt. He then went on to pursue his Doctorate of Naturopathic Medicine from the Canadian College of Naturopathic Medicine and completed a two-year residency program prior to his 13 years of private practice.
Also speaking is former Chief Medical Officer and Associate Dean of the Department of Naturopathic Medicine at NUNM, Dohn Kruschwitz, MD, ND. Dr. Kruschwitz practiced as an MD before returning to school and becoming an ND at NUNM, as he became interested in natural medicine as the best way to heal patients.