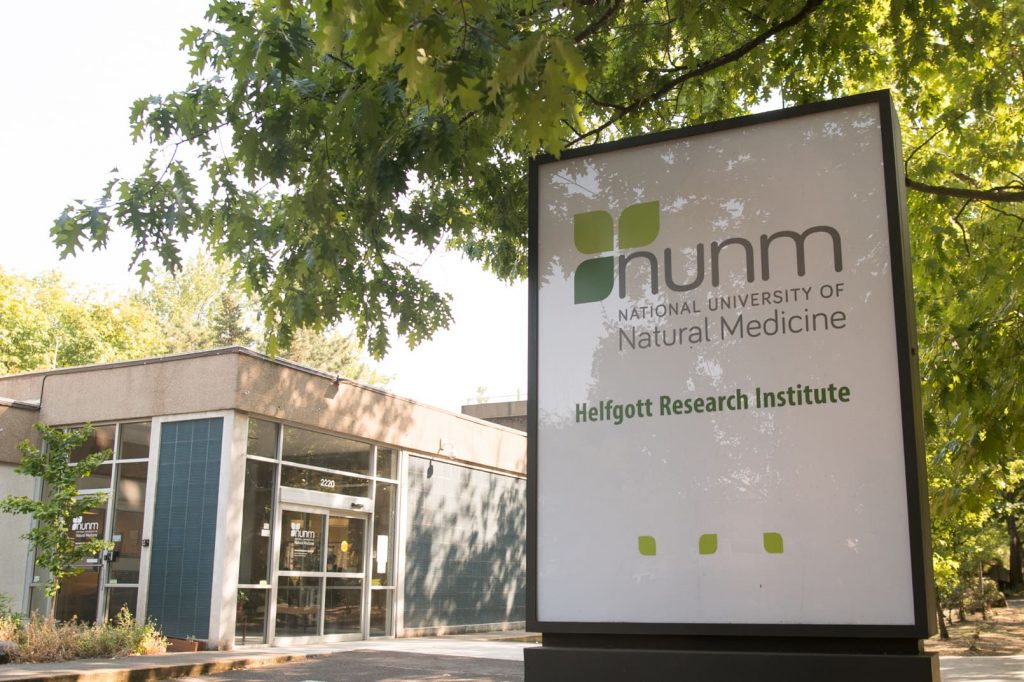 What if you could turn back the biological clock and be three years younger in just eight weeks? In effect, become a younger you?
It's possible with diet, exercise, and other lifestyle changes, according to a study conducted at National University of Natural Medicine's Helfgott Research Institute (HRI). The peer-reviewed study is the first-ever randomized, controlled clinical trial to provide scientific evidence showing rapid reduction of biological age.
Good Genes On, Aging Genes Off
The study was conceived by Kara Fitzgerald, ND, IFMCP, who earned her doctorate in natural medicine from National University of Natural Medicine (NUNM) in 2005. She has practiced natural medicine in Newtown, Connecticut, since 2008.
"The science of epigenetics is what we studied, specifically DNA methylation, a type of epigenetic marker. The study of epigenetics is interested in how genes are expressed — not just the genes themselves, but what regulates the expression of genes. We want good genes on, pro-aging genes off," Dr. Fitzgerald said.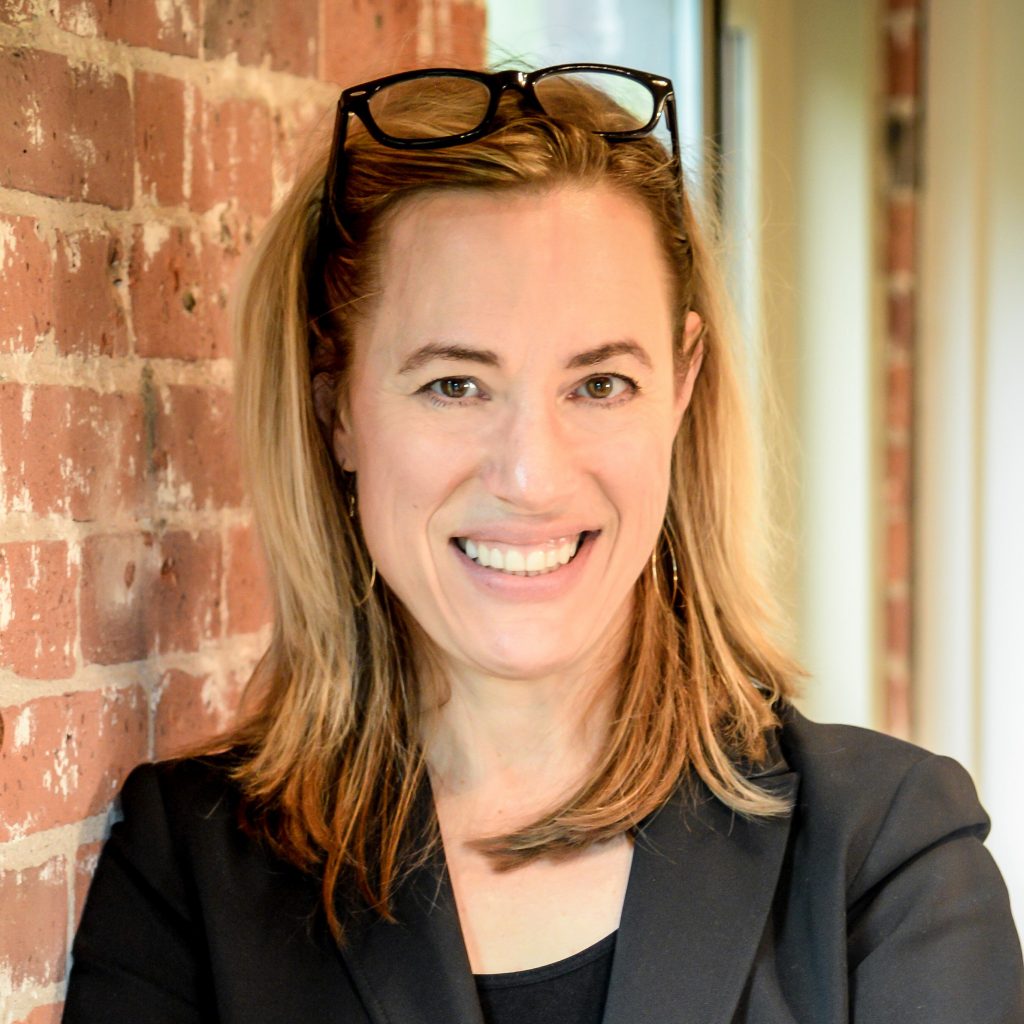 Dr. Kara Fitzgerald  '05 received her doctorate of naturopathic medicine from National University of Natural Medicine in Portland, Oregon.
The eight-week treatment program included diet, sleep, exercise and relaxation guidance, and supplemental probiotics and phytonutrients. Researchers found a statistically significant reduction of biological age — over three years younger, compared to controls.
The findings were published in the journal Aging and have received widespread international attention.
"This study underscores the rigorous, cutting-edge science on natural medicine we're doing here at HRI," said NUNM's Director of Research Ryan Bradley, ND, MPH. "We raised the bar on the necessary methods on this type of research by running a randomized trial with a lifestyle intervention – that has never been done before."
Findings from the NUNM trial compared favorably to the TRIIM trial, which was published in 2019 and co-authored by pioneering UCLA epigeneticist Steve Horvath. In the TRIIM trial, nine healthy middle-aged men took three drugs — a growth hormone and two diabetes medications — for one year and on average shed 2.5 years of their biological ages. Comparatively, the NUNM trial was larger and showed better results after just eight (8) weeks.
"I knew if we were to have any chance of publishing in this area, we needed a larger trial, it needed to be randomized, better controlled, and we needed to use a bombproof laboratory for the measuring of the epigenetic methylation itself," Bradley said.
Formal DNA methylation methods were performed at Yale University Center for Genome Analysis, with results independently analyzed at McGill University.
DNA Methylation and Epigenetics
DNA methylation is the addition and removal of methyl groups to strands of DNA.
"When a lot of methyl groups are piled on DNA, that gene is turned off, the protein is inhibited. When methyl groups are removed, the gene is turned back on," Fitzgerald said.
The diet and lifestyle program followed by NUNM trial participants for eight weeks was designed to optimize DNA methylation, with the goal of reversing the epigenetic, or biological, clock.
"Epigenetic clocks" are the best method researchers have for determining biological age. Reading these clocks can help assess how health interventions impact aging.
"We know that imbalanced epigenetic patterns, especially regarding DNA methylation, have been implicated in many chronic diseases, including cancer, heart disease, diabetes, autoimmunity, and aging itself. In fact, aging is the biggest risk factor for all of the aforementioned diseases, and also, of course, COVID. In fact, people who are biologically older have worse outcomes with COVID," Fitzgerald said.
DNA methylation patterns have been shown to predict biological age with incredible accuracy. In 2013, Dr. Steve Horvath, one of the foremost epigenetic researchers, published a paper predicting human chronological age by measuring the methylation status of 353 cytosine sites on human DNA. The accuracy was close to perfect, at 0.96. The clock is also responsive to anti-aging interventions, such as those used in this study.
The TRIIM and NUNM clinical trials were conducted on middle-aged men.
"There's a lot of variability in methylation, so if we started to look at different sexes, especially women who are going through menopause or different stages of menstrual history, all that impacts epigenetic aging," Bradley said. "We needed a homogeneous sample, and that was also the same population that was used in the TRIIM trial."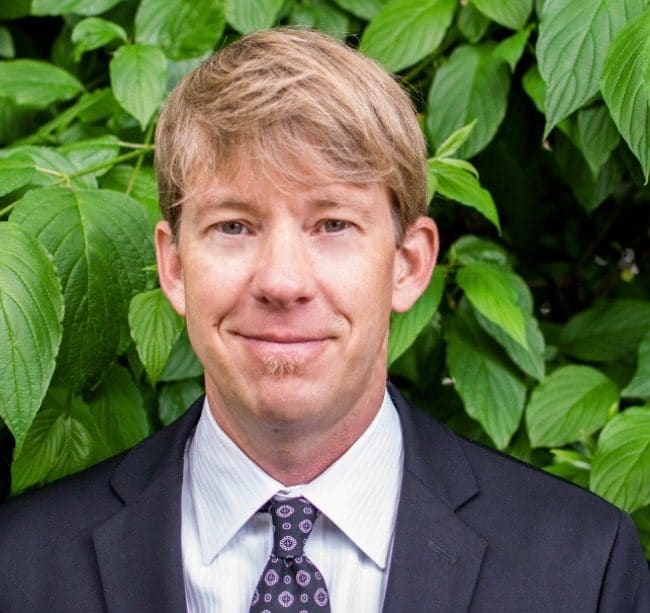 In 2014, Ryan Bradley, ND, MPH, joined the Helfgott Research Institute at National University of Natural Medicine in Portland, Oregon, where he also serves as an Associate Professor of Nutrition in the School of Graduate Studies.
Heart-healthy Diet
The dietary intervention played a major role in the study.
"There were lots of fresh fruits and vegetables, pretty much elimination of grains, high endorsement on animal-based proteins including organic liver, which is filled with relevant nutrients to methylation pathways," said Bradley, who specializes in preventive cardiology.
"Because of the endorsement of animal-based proteins, I wanted to make sure we didn't see any negative effects on cardiovascular risk. Cardiovascular risk factors actually improved: triglycerides got better, and there was no worsening of cholesterol or LDL. We saw no evidence of harm from the moderate-protein diet," Bradley said.
Fitzgerald agrees the eating plan, which she co-designed with Romilly Hodges, MS, CNS, CDN, IFMCP, contributed greatly to the impressive short-term results. She noted it was specifically designed to include a copious amount of the nutrients used in the methylation cycle — known as "methylation donors"— and "methylation adaptogens," found in foods with nutrients that regulate DNA methylation by helping the body put the methyl groups in the right places and in the right amounts. These two groups of foods include greens, cruciferous vegetables, clean animal protein, nuts, seeds, eggs, beets, and berries — which are also components of a low-glycemic, plant-based, keto-leaning diet.
In addition to healthy foods, subjects in the NUNM trial maintained a schedule of moderate exercise (30 minutes per day, five days a week), stable sleep patterns, and stress reduction through relaxation practices such as meditation and deep breathing. Participants also took two dietary supplements, a probiotic and greens powder, made by Metagenics, the Beaverton, Oregon-based company which also provided funding for the IRB-approved study.
Next Steps
In 2022, Fitzgerald will release a book titled "Younger You" that documents her research into the science behind gene expression. The book outlines the diet and lifestyle program followed by the NUNM trial participants and other recommendations for DNA methylation. She is also currently developing and planning the release of a digital platform that will accompany the book and include access to the epigenetic clock used in the study.
Fitzgerald will continue working with HRI to obtain IRB approval to continue to research the program on the app. She would also like to partner with HRI on another randomized controlled trial, this time including women.
The research expertise at HRI spans complementary and integrative health (CIH) practices, focusing on clinical natural products and mind-body research. Research interests include evaluation of traditional medical systems and practices, capacity-building for CIH research, and community-based nutrition and lifestyle interventions. (For a list of current research projects, visit the Research Projects page on the Helfgott Research Institute's website.)
"Helfgott and NUNM are a resource for naturopathic doctors in the community doing innovative things and wanting to formalize their observation through research. We are that resource and offer that expertise," Bradley said.
###
For more information about this and other clinical trials taking place at NUNM, contact research@nunm.edu.
Press inquiries: Jess Columbo, NUNM Chief Marketing and Communications Officer, at jcolumbo@nunm.edu, 503.552.1519.