Qigong has provided a bridge between Malik Mahmud's passion for running and his educational journey toward becoming a scholar-practitioner of Classical Chinese Medicine. His dream is to use acupuncture, bodywork, and herbal medicine to help people from very diverse backgrounds, especially those from underprivileged communities.
For avid runner Malik Mahmud (he/him), DAcCHM ('22), running is a physical activity that not only exercises his body, but also teaches him mindfulness skills like determination and resilience. These skills have come in handy throughout his life, and especially today as he completes the final leg of his doctorate degree in the Classical Chinese Medicine (CCM) program at National University of Natural Medicine (NUNM).
Malik says running has been a pathway for him to a strong mind-body connection, and there's medical research to back him up. According to one study, the brains of competitive runners have different connections in areas known to aid in sophisticated cognition, as compared to the brains of healthy but sedentary people. The study suggests there is more to running than mindlessly placing one foot in front of another, which Malik can testify to:
"Being an athlete for a long time, particularly in the sport of running, be it cross-country, track and field, trail running, or road running, I have found that there is such a strong connection between the mind and the body – in fact, they are inseparable!" Malik says. "Running requires you to have a sound approach in how to overcome physical injuries or mental setbacks. Believing you can do it is half the battle."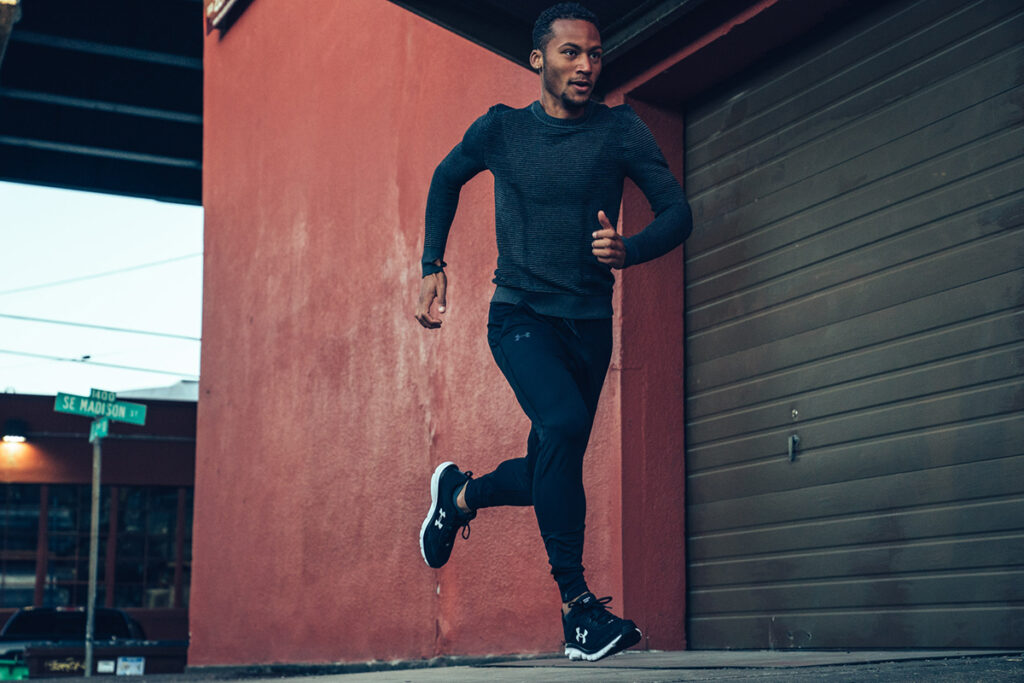 Channeling the power of Qigong
Qigong has provided a bridge between Malik's passion for running and his educational journey at NUNM toward becoming a scholar-practitioner of Classical Chinese Medicine. A meditative practice that uses slow, mindful movement to promote the circulation of qi, or energy flow, and enhance overall health, Qigong combines movement, breathing, and meditation to store and focus energy for healing oneself and others.
"As an exceptionally active person, I didn't have enough restful moments to recenter and digest the experience of just being – until I found Qigong. [Qigong] appeals to me more than seated meditation because it involves movement, but restful movement. The intention isn't to exhaust myself or compete, but rather it's a way to feel the inner processes of what's going on in my body. It's helped me to get to know myself better. When I close my eyes and calm my breathing, that's when I notice the subtle activity happening in my body."
The curriculum for the Doctor of Acupuncture with a Chinese Herbal Specialization degree program appealed to Malik, specifically because of its requirement that students take three years of Qigong.
"Qigong made NUNM stand out among other programs, which offer Qigong as an elective or only require one term. I had never practiced Qigong, but I immediately understood the importance of having a cultivation component to the degree program."
Other aspects of the CCM program that attracted Malik were its emphasis on reading and interpreting Classical Chinese texts, and the opportunity to visit China. Collectively, the program has advanced his fluency in the Chinese language – one of several languages Malik is proficient in – as well as Chinese culture.
Malik visited China in 2019 with a small group of fellow CCM students. They lived in a Buddhist monastery for two weeks. During their visit they attended lectures on herbal medicine, and practiced Qigong and meditation.
"It was inspiring! I saw the power of what herbal medicine can do. I also developed a strong passion for Qigong and doing it in a sacred place. The experience reminded me of how much I love exploring other cultures," Malik says.
Making great strides by learning new languages
Malik grew up in Lexington, Kentucky, until the age of 9 years old. Then, he and his family moved to France. He lived there for the next several years and attended an international school. The childhood experience of moving to a foreign country and living among different cultures has become a recurring theme for Malik ever since.
Over the years, Malik has added to his multilingual skillset. In addition to being fluent in English and the Romance languages of French and Spanish, he has also studied Portuguese, Mandarin Chinese, and Japanese.
Whereas learning Romance languages, which all stem from Latin, has come relatively easily, mastering Asian languages is a much more difficult undertaking, but one Malik relishes.
"I love the challenge of learning a new language; however, I have been disappointed with the foreign language system I experienced in U.S. schools, where a lot of people just do it for the requirement. But most people don't just pick up Chinese for a language requirement! The Chinese language classes were smaller, and there was deeper interest. That environment appealed to me, and it has taken me to places I never thought it would."
The path to NUNM – and beyond
In 2018, Malik earned a Bachelor of Psychology with a pre-Physical Therapy focus and a minor in Chinese from Butler University in Indianapolis, Indiana. He then enrolled at NUNM to pursue a career in acupuncture while continuing his language study and integrating it with his professional goal of working with athletes.
"Some of my favorite courses have been in the Classical Texts series. I love approaching a text, reading it multiple times, translating it into plain English, and then making meaning out of it and ultimately applying that meaning to a real-world situation that has practical application."
After he graduates this summer, Malik's goal is to be a resource for runners and provide them with alternative healing methods that increase their ability to recover and improve overall performance.
"I would love to open an integrative clinic with practitioners of different disciplines with the goal of collaboration in order to provide the best possible medical care for people. I also hope to inspire more and more people to find enjoyment through activity and movement by showing them all the possibilities that running has to offer."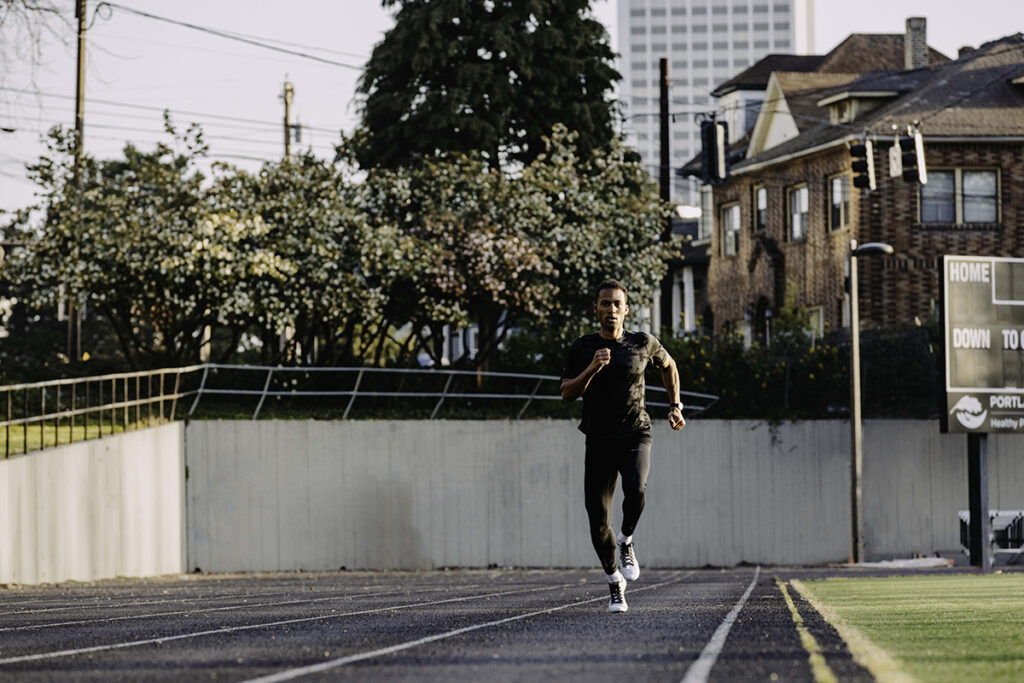 Next stop: Japan, then home
Before he settles into professional practice, however, Malik has set his sights on moving to Japan. There, he plans to add yet another language, Japanese, to his multilingual fluency, and he also hopes to study with one of the teachers who greatly influenced Bob Quinn, DAOM, LAc, one of Malik's mentors at NUNM.
Dr. Quinn has pursued a path that differs from that of many Chinese Medicine practitioners. He has studied and practiced a neoclassical style of acupuncture whose roots are more Japanese than Chinese – although the same core Chinese classical texts are studied for insights. This style, referred to as Japanese Meridian Therapy, utilizes very gentle techniques. The acupuncture needles are far thinner and inserted only very superficially or not at all.
"I knew that I wanted to visit Japan, even before I came to NUNM. But I didn't know that I would resonate so strongly with Japanese medicine, which I discovered here studying with Dr. Quinn and Dr. [Daniel] Silver. I'm looking forward to that immersion experience again and studying medicine in a place where it has such a long history and is sacred to its people."
To complete his global odyssey, Malik envisions returning home to the southern United States, where his family lives once again. He also would like to help people who may not have experienced integrative medicine yet.
"The communities of Kentucky, Tennessee, and many other states in the South are underserved. A lot of the schools that teach Chinese Medicine are on the West Coast and Northeast, and a lot of people stay in those places. I want to spread the medicine around and be somewhere I'm needed."
Malik offers this advice for prospective students:
"Learning Chinese Medicine will change the way you experience life. It is profound! I encourage you to have a community, whether it be outside of school or within the program, or both. Having people to talk to during difficult times and to celebrate with during great times is so important. The professors are there to help you: Use them and honor their wisdom. Thank them at all the chances you get. Don't be afraid to fail. These modalities take a long time to master, and it can be frustrating at times but keep at it. It is all a constant cultivation.
"You also must believe in yourself! Especially if you're not from the West Coast, a lot of people will think what you're doing is an inferior medicine or has no merit. If you feel called to come to this school and practice this medicine, do not let those things get to you. Accept that it may take time for change to happen. Trust is at the foundation of CCM: Trust in nature and yourself and the power of nature to heal. Always come back to that."