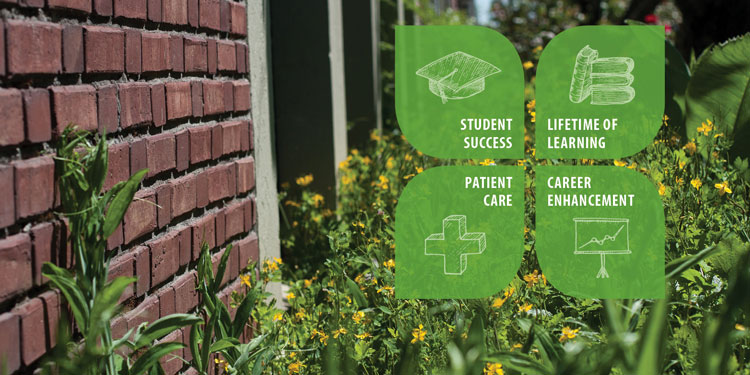 National University of Natural Medicine (NUNM) is the oldest accredited naturopathic medical university in North America and a leader in natural medicine education and evidence-based research. As one of the most respected universities of natural medicine in the world, our participation in global medical education impacts many lives. We believe in the healing power of nature and that food is medicine.
Corporate Giving at NUNM is rooted in four core themes:
Student Success
Lifetime of Learning
Excellence in Patient Care
Career Enhancement
When you give to NUNM, you directly impact our students, patients and community. Specifically, your gift enhances our mission by providing funds to sustain and innovate programming for our faculty, students, and alumni. You can help our patients thrive by giving financial and in-kind donations that support our goal to provide culturally affirming healthcare within many different underserved communities.
Giving to NUNM includes both cash gifts and in-kind donations.
Many thanks to NUNM's Corporate Partners!
For more information about Corporate Giving, partnership and benefits, please contact the Office of Advancement.
NUNM at a Glance