Doctor of

Naturopathic Medicine
Questions? 503.552.1660 / Toll-free 877.669.8737 or admissions@nunm.edu
NUNM's Doctor of Naturopathic Medicine (ND) degree, the oldest in North America, is the gold standard of naturopathic medical education. Our intensive four-year program prepares graduates with a solid grounding in natural medicine so they can step confidently into their roles as primary care physicians. Come learn a distinct system of health care, one that embraces the art, science, philosophy and practice of naturopathic medicine.
Our active-learning curriculum emphasizes clinical training; our students learn an approach to healing that emphasizes prevention through diagnosis and treatment of the root cause of disease. The first year of training focuses on the structure and function of the human body. After basic studies of anatomy, physiology, biochemistry, histology and immunology, students begin a deeper exploration of disease diagnosis and therapeutic modalities. Coursework includes botanical medicine, hydrotherapy, physical medicine, clinical nutrition, homeopathy, minor surgery and pharmacology.
Clinical training with extensive patient contact starts in the first year and continues throughout the program. Our graduates are qualified to sit for the North American board examination, which confirms licensure eligibility. The ND degree is accredited by the Northwest Commission on Colleges and Universities and the Council on Naturopathic Medical Education.
Learn more
Faculty Highlight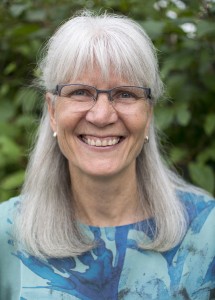 Kimberly Windstar, MEd, ND
With more than 30 years of teaching experience, Dr. Kimberly Windstar's extensive medical practice and personal growth work have helped her develop a distinctive style of care. "I strive to create a space of unconditional acceptance for my patients," she says. Dr. Windstar uses a variety of treatments in her practice, including lifestyle education, botanical medicine, diet and nutritional supplementation, homeopathy, hydrotherapy, holistic pelvic care and more.
A recognized authority in women's health, Dr. Windstar supervises student interns on clinical rotations at the NUNM Health Centers and teaches courses in gynecology, tutorials throughout the core curriculum, practitioner cultivation and mindful self-compassion. She is also the course director for the reproductive systems block. Her love of teaching led Dr. Windstar to create unique clinical mentorship opportunities for naturopathic students for nearly 15 years.
Dr. Windstar received a Master of Education degree from California State College in 1982, and graduated from National College of Naturopathic Medicine in 1991 (now known as National University of Natural Medicine) with a Doctor of Naturopathic Medicine degree.
Program Options
The Doctor of Naturopathic Medicine program may be taken concurrently with the following programs.