Holiday Market
December 2, 2022 @ 11:00 am

-

2:00 pm
Event Navigation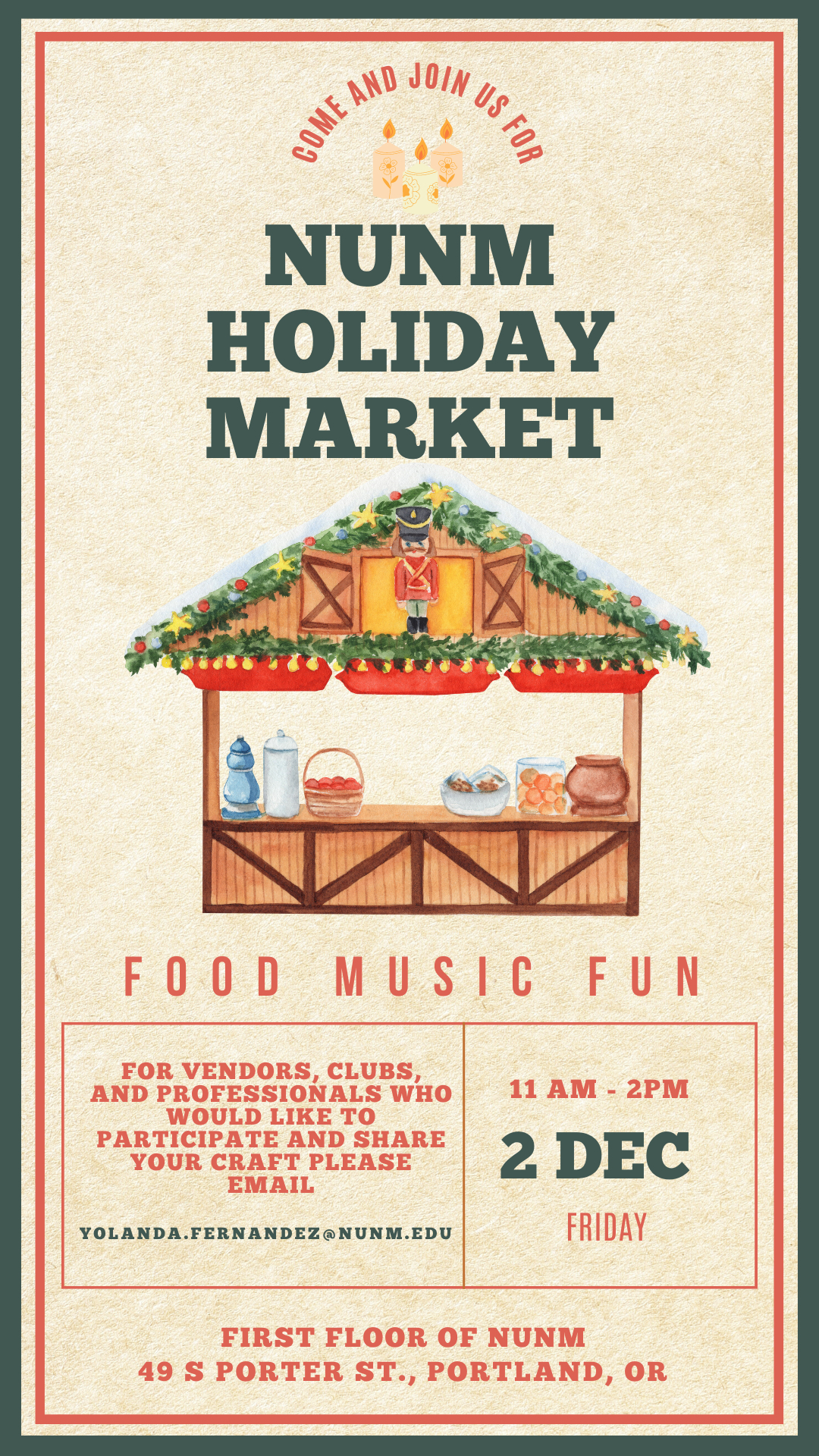 Come visit the National University of Natural Medicine for an artisan craft fair with student vendors!
NUNM, home to the oldest Naturopathic college on the North American continent, is revamping its student-centered artisan holiday market. Are you looking for a way to make it through the wet months of winter or have a special someone in mind but don't know what to get them for the holiday season? Come spend a few hours with us! Let us introduce you to healing herbs, unique houseplants, Classical Chinese Medicine soup mixes, immune and mood boosters, ceramics, metal crafts, ornaments and more!
This is a student government led event, promoting the crafts of our students, faculty and community-at-large. Please come visit our small campus centrally located in downtown Portland near the waterfront. Come see the school that has helped shape the context of natural medicine and meet the generations of students here to support the Portland communities.
National University of Natural Medicine strives to provide equitable solutions to systemic problems within our healthcare system. Students here are taught the value of preventative medicine and nature cure as solutions to some of our most prevalent diseases. The crafts of our students reflect the healing power that art, herbs and "Vitamin R" (rest, recreation, rejuvenation and restoration) can have on ourselves and the communities we live.
Thank you for your interest in our community event!
Please be aware that, as our school has restrictions in place to prevent the spread of SARS-CoV 2, a check-in booth will be located at the entrance to the event to track exposure in case of an outbreak. No masks are required at this time but please feel free to use them as you desire.