The Board of Directors meets three times each year: starting with the annual meeting, which is held in the fall, prior to Nov. 15; the winter/spring meeting is held in February or March; and the final meeting for the year is the board retreat held at the end of June, in conjunction with the university's commencement ceremony.
Executive Committee (Voting Members)
Christoph Kind, ND
Board Chair
Chair – Strategic Planning Committee (SPC)
Dr. Kind received his BSc in Biochemistry and Microbiology from the University of Victoria in 1982, and graduated from NUNM in1986 with a Doctor of Naturopathic Medicine degree. He began his family practice in Victoria, Canada, and in 1988 moved his practice to Courtenay, Canada. He has received training in homeopathic medicine from the New England School of Homeopathy and is board certified in ozone therapy; bi-oxidative medicine and chelation therapy; and prolotherapy and neural therapy. Dr. Kind is a member of the Canadian Association of Naturopathic Doctors and a past president of the British Columbia Naturopathic Association. He has served on the Board of Naturopathic Examiners for the Association of Naturopathic Physicians of British Columbia as well as the College of Naturopathic Physicians of British Columbia. Dr. Kind is a past member of the Naturopathic Physicians Licensing Examination Committee for North America.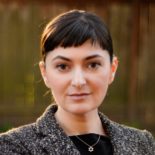 Adina Matasaru, JD
Board Vice Chair and Secretary
Chair – Board Development Committee (BDC)
Chair – Diversity Equity and Inclusion (DEI)
Adina Matasaru is an experienced Portland attorney who divides her time between litigating on behalf of her clients and counseling them on creative solutions to complex business matters. She has extensive experience in representing clients in complex contractual settlement negotiations, consumer fraud, and Fair Trade Practices investigations and lawsuits, as well as consumer class action lawsuit defense. In addition, Ms. Matasaru has over a decade of experience in malpractice defense and prevention, medical ethics, and professional license defense at the board level. In addition to the NUNM Board, she serves on the Multnomah Bar Association Board of Directors.
Ms. Matasaru received her J.D. degree from Willamette University College of Law. During her third year, she attended Bucerius Law School in Hamburg, Germany, where she studied international law and transactions. She also holds a B.A. degree in Philosophy, Theology and Political Science from University of Portland.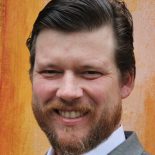 Winston Cardwell, ND, LAc
Board Treasurer
Chair – Finance and Administrative Affairs Committee (FAAC)
Dr. Winston Cardwell, a native of Georgia, graduated from NCNM in 2005 with degrees in naturopathic and Chinese medicine. He completed a fellowship from the Medical Academy for Pediatric Needs in Irvine, Calif., and has advanced training in integrative cardiology and oncology. After graduation, he was accepted into a postdoctoral clinical internship at the distinguished Chengdu University of Traditional Chinese Medicine Hospital in China, where he trained in pediatrics, neurology and gynecology. Dr. Cardwell is the founder of Atlanta Integrative Medicine in Roswell, Ga., where he practices primary care medicine. He is president of the Georgia Association of Naturopathic Physicians, and a member of the American Association of Naturopathic Physicians, the American College for the Advancement of Medicine, the Oncology Association of Naturopathic Physicians and the Medical Academy of Pediatric Special Needs.
Executive Committee (Non-Voting Members)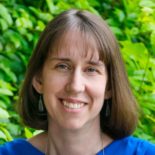 Melanie Henriksen, ND, LAc, CNM
Interim President
As an integrative medicine leader with an extensive and diverse administrative, educational, and clinical background, Dr. Henriksen values the importance of collaboration, communication, and organizational effectiveness. Along with her significant experience at NUNM as a clinician and administrator, Dr. Henriksen has also worked in the conventional medical model as a nurse midwife. Dr. Henriksen is a board member for the American Association of Naturopathic Physicians (AANP) and continues to participate in numerous health advocacy groups.
Directors (Voting Members)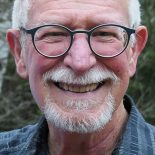 Ron Brey
Board Member
Mr. Brey retired in 2004 after spending thirty-five years as a college professor and administrator in Austin, Texas. When he retired in 2004, Ron was associate vice president for Instructional Resources and Technology at Austin Community College. He served on the boards of numerous state and national associations involved with the development of distance learning programs. He also was a member of institutional review committees for the Southern Association of Colleges and Schools, the Southeastern accreditation agency. Shortly after moving to Portland in 2006, Ron became a volunteer with Equity Foundation and served on the Grants Committee and Juvenile Justice Committee. In 2011 he was appointed to the Equity Foundation board and served as treasurer for six years. Ron was on the board when Equity Foundation merged with Pride Foundation (Seattle). The merger was viewed as a strategic move by both foundations to provide more resources to meet the needs of the LGBTQ community throughout the Pacific Northwest. He served two years on the Pride Foundation board as part of the transition process.
Ron met his husband in 1977 and was married in 2013. In 2006 they moved to Portland to pursue their passions for the outdoors.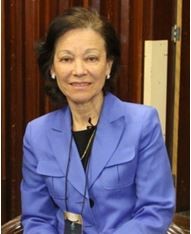 Sonia de Quateli Doi, MD, MA, PhD
Board Member
Chair - Academic Affairs Committee (AAC)
Dr. Sonia de Quateli Doi is a research associate professor and director of the Nephrology Research Laboratory in the Division of Nephrology, Department of Medicine at Uniformed Services University in Bethesda, Maryland. Born in São Paulo, Brazil, Dr. Doi holds dual Brazilian and United States citizenship. She earned her MD degree in 1976, a Master of Medical Sciences in 1987 from the University of São Paulo, School of Medicine, and a doctorate in 2000 from the University of São Paulo, School of Pharmaceutical Studies. Board certified in endocrinology and metabolism, she is the recipient of many research awards and grants.
After serving as an attending physician at the University of Sao Paulo Medical Center, Dr. Doi became the founder and director of the Comprehensive Diabetes Outpatient Care Program at the medical center. She was also a research associate at John Hopkins University in Baltimore and a guest researcher in the Renal Cell Biology Section, Metabolic Diseases Branch, at the National Institutes of Health, in Bethesda, Maryland.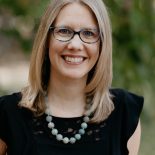 Leah Hollon, ND, MPH
Board Member
Dr. Leah Hollon holds a BS in Psychology from Virginia Commonwealth University (VCU) and a Master in Public Health (MPH) from VCU School of Medicine. She completed her ND degree and residency training at the National University of Natural Medicine (NUNM) in Portland, OR. She was an Assistant Professor of Pharmacy for three years and has served as an editor for the American Journal of Pharmaceutical Education (AJPE). She has assisted in drug court programs within Virginia and has been published in the use of alternative medicine in Central Appalachia. She is the CEO and chief naturopathic doctor at Richmond Natural Medicine, where she presently serves as the residency site director for the first accredited ND residency program in Virginia. She has lectured within the field natural medicine for multiple organizations and universities including EVMS, UNC, VCU and VCOM. She is passionate about reminding people that healing is always possible and enjoys working with patients through some of their most vulnerable times and is passionate about naturopathic education. In her spare time, she enjoys being in nature, dancing and reading.
Constituency Representatives to the Board (Non-Voting)
Lindsey Johnson, MM, she/her/hers, Staff Board Representative
Lindsey serves the NUNM community in the role of Associate Registrar. She is also on the board for Southeast Uplift, the Montavilla Neighborhood Association, and the Mu Phi Epsilon Portland Alumni Chapter. An opera singer and passionate arts patron, Lindsey performs with Portland Opera and volunteers with several local music/theater organizations.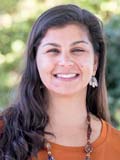 Megan Golani, ND, Faculty Senate Board Representative
Dr. Megan Golani is a licensed naturopathic physician and midwife. After graduating with honors and receiving a certificate in natural childbirth from National College of Natural Medicine (now NUNM), she completed three years of residency focusing on family and community medicine. During her studies, Dr. Golani completed a two-year clinical mentorship rotation in women's health under the direction of Dr. Kimberly Windstar and a six–month internship focusing on chronic disease management and biotherapeutic drainage with Dr. Dickson Thom. Additionally, she completed a two-year apprenticeship in women's health, midwifery and pediatrics with Dr. Catherine Schaefer in her private practice. She also has trained with Tami Kent in holistic pelvic care. Dr. Golani received her baccalaureate degree from the University of Michigan-Ann Arbor, where she focused on developmental and transpersonal psychology, with an emphasis on the mind-body connection. Dr. Golani believes strongly in the holistic approach to medicine; integrating nutritional and lifestyle counseling, IV therapy, herbal medicine, and homeopathy to provide individualized patient-centered care. She is passionate about supporting families through fertility counseling, prenatal and postpartum care, and pediatrics. When not working, Dr. Golani is a Providence Hospice volunteer and enjoys camping, meditating, practicing yoga, and traveling abroad with her husband.
Zachary Baze, Student Government Association Board Representative
Biography coming soon.
NUNM Board Bylaws Revised Nov. 2019
Emeriti (Non-Voting Members)


John R. Campbell, PhD, DSc, DLitt, Emeritus
Years served:
1997-2012
Deceased

Michael G. Manes, DLitt, Emeritus
Years served:
1998-2012
Nancy W. Garbett, MEd, Emerita
Years served:
2003-2013

Steven P. Marsden, DVM, ND, MSOM, Emeritus
Years served:
2004-2013

Ellen Goldsmith, LAc, MSOM, Emerita
Years served:
2004-2016

Willow Moore, DC, ND, Emerita
Corey Resnick, ND, Emeritus
Years served:
1980 – 1999
NUNM, in compliance with state and federal laws and regulations, does not discriminate on the basis of race, color, national origin, religion, sex, sexual orientation, marital status, age, disability, or veteran's status in any of its policies, procedures, or practices. This nondiscrimination policy covers admission and access to, and treatment and employment in, university programs and activities, including but not limited to academic admissions, financial aid, educational services, and employment.