The Board of Directors meets three times each year: starting with the annual meeting, which is held in the fall, prior to Nov. 15; the winter/spring meeting is held in February or March; and the final meeting for the year is the board retreat held at the end of June, in conjunction with the university's commencement ceremony.
NUNM Board Bylaws Revised May 2021
Executive Committee (Voting Members)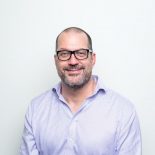 Noel Snodgrass, DC
Board Chair
A transplant from New Orleans, Dr. Snodgrass finished his formative years in Boise, Idaho, before graduating from Willamette University with a Bachelor's of Science in Art in 1992. There followed a long foray going West around the planet, eventually returning from Egypt to Portland with a backpack containing only shorts and t-shirts, perfect November attire. Happily, his travelling partner came back with him and they are celebrating their 25th wedding anniversary in 2021. An extended foray in to architecture and information technology post travel led to him attending the University of Western States (UWS), graduating with a Doctor of Chiropractic in 2007. He then formed Portland Chiropractic and has sustainably grown the clinic to a staff of six, while also having taught at UWS and East West College. He is also a year round bicycle commuter, father to two amazing women, and is currently owned by an 8 pound Russian Blue cat.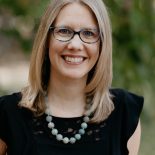 Leah Hollon, ND, MPH
Board Vice Chair
Dr. Leah Hollon holds a BS in Psychology from Virginia Commonwealth University (VCU) and a Master in Public Health (MPH) from VCU School of Medicine. She completed her ND degree and residency training at the National University of Natural Medicine (NUNM) in Portland, OR. She was an Assistant Professor of Pharmacy for three years and has served as an editor for the American Journal of Pharmaceutical Education (AJPE). She has assisted in drug court programs within Virginia and has been published in the use of alternative medicine in Central Appalachia. She is the CEO and chief naturopathic doctor at Richmond Natural Medicine, where she presently serves as the residency site director for the first accredited ND residency program in Virginia. She has lectured within the field natural medicine for multiple organizations and universities including EVMS, UNC, VCU and VCOM. She is passionate about reminding people that healing is always possible and enjoys working with patients through some of their most vulnerable times and is passionate about naturopathic education. In her spare time, she enjoys being in nature, dancing and reading.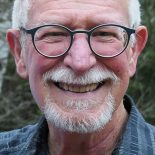 Ron Brey
Board Treasurer
Mr. Brey retired in 2004 after spending thirty-five years as a college professor and administrator in Austin, Texas. When he retired in 2004, Ron was associate vice president for Instructional Resources and Technology at Austin Community College. He served on the boards of numerous state and national associations involved with the development of distance learning programs. He also was a member of institutional review committees for the Southern Association of Colleges and Schools, the Southeastern accreditation agency. Shortly after moving to Portland in 2006, Ron became a volunteer with Equity Foundation and served on the Grants Committee and Juvenile Justice Committee. In 2011 he was appointed to the Equity Foundation board and served as treasurer for six years. Ron was on the board when Equity Foundation merged with Pride Foundation (Seattle). The merger was viewed as a strategic move by both foundations to provide more resources to meet the needs of the LGBTQ community throughout the Pacific Northwest. He served two years on the Pride Foundation board as part of the transition process.
Ron met his husband in 1977 and was married in 2013. In 2006 they moved to Portland to pursue their passions for the outdoors.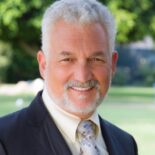 Michael J Cronin, ND
Board Secretary
Michael Cronin, ND graduated from NUNM in 1980 and did his residency in Physical Medicine & Family Practice in Portland. He and his wife, Kyle Cronin, ND practiced together in Phoenix, Arizona since 1982 and in 2022 they retired after 40 years of clinical practice.
Dr Cronin has been active throughout his career in the professional development of Naturopathic medicine. He is committed to improving people's health and quality of life by the practice of naturopathic medicine and advancing the availability and licensing of Naturopathic physicians nationally and internationally.
Dr. Cronin was a founding board member and past president of the American Association of Naturopathic Physicians. He was the founder and first president of Southwest College of Naturopathic Medicine in Tempe Arizona. Dr. Cronin was a trustee of the Institute of Natural Medicine and past chair of the Integrative Medical Consortium. He has been a member of the Arizona Naturopathic Medical Association's legislative committee since 1982. Dr Cronin was a charter member of the World Naturopathic Federation representing representing AANP. Dr Cronin served 3 terms on the Board of Trustees of NUHS when they added their ND program 2008-17 and was a founding member of the Naturopathic Orthopedic Medicine Academy.
Directors (Voting Members)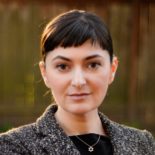 Adina Matasaru, JD
Past Board Chair
Adina Matasaru is an experienced Portland attorney who divides her time between litigating on behalf of her clients and counseling them on creative solutions to complex business matters. She has extensive experience in representing clients in complex contractual settlement negotiations, consumer fraud, and Fair Trade Practices investigations and lawsuits, as well as consumer class action lawsuit defense. In addition, Ms. Matasaru has over a decade of experience in malpractice defense and prevention, medical ethics, and professional license defense at the board level. In addition to the NUNM Board, she serves on the Multnomah Bar Association Board of Directors.
Ms. Matasaru received her J.D. degree from Willamette University College of Law. During her third year, she attended Bucerius Law School in Hamburg, Germany, where she studied international law and transactions. She also holds a B.A. degree in Philosophy, Theology and Political Science from University of Portland.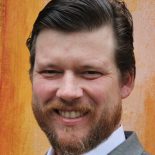 Winston Cardwell, ND, LAc
Board Director
Dr. Winston Cardwell, a native of Georgia, graduated from NCNM in 2005 with degrees in naturopathic and Chinese medicine. He completed a fellowship from the Medical Academy for Pediatric Needs in Irvine, Calif., and has advanced training in integrative cardiology and oncology. After graduation, he was accepted into a postdoctoral clinical internship at the distinguished Chengdu University of Traditional Chinese Medicine Hospital in China, where he trained in pediatrics, neurology and gynecology. Dr. Cardwell is the founder of Atlanta Integrative Medicine in Roswell, Ga., where he practices primary care medicine. He is president of the Georgia Association of Naturopathic Physicians, and a member of the American Association of Naturopathic Physicians, the American College for the Advancement of Medicine, the Oncology Association of Naturopathic Physicians and the Medical Academy of Pediatric Special Needs.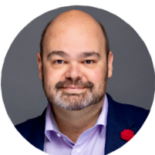 Daniel Assisi, EdD, MPA, PMP, ACC
Board Director
Daniel Assisi is a strategy consultant, executive coach, author, and speaker dedicated to growing people and programs to change the world. Having lived and worked in three different continents, Dr. Assisi's portfolio of clients includes national and state-wide organizations focusing on innovating and improving the education and nonprofit spaces. As an award-winning author and internationally celebrated speaker, Dan's mix of deep thinking and witty humor has led him to deliver hundreds of talks and conferences on spirituality in over 60 cities on 4 continents. More importantly, Daniel remains excited by the contribution natural medicine is bringing to our world.
Daniel holds a Doctorate degree in Education and a Master's in Public Administration with a Graduate Certificate in Public Policy from the University of Southern California. He is also an internationally certified leadership coach and a credentialed Project Management Professional. Daniel lives in San Diego with his wife and two sons, where he is diligently testing the idea that one can never be overexposed to blue skies, palm trees, and the ocean.
Executive Committee (Non-Voting Members)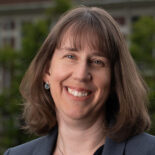 Melanie Henriksen, ND, LAc, CNM
President/CEO
As an integrative medicine leader with an extensive and diverse administrative, educational, and clinical background, Dr. Henriksen values the importance of collaboration, communication, and organizational effectiveness. Along with her significant experience at NUNM as a clinician and administrator, Dr. Henriksen has also worked in the conventional medical model as a nurse midwife. Dr. Henriksen is a board member for the American Association of Naturopathic Physicians (AANP) and continues to participate in numerous health advocacy groups.
Constituency Representatives to the Board (Non-Voting)
Ryan Hofer
Student Representative
Emily Chanar
Staff Representative
Emeriti (Non-Voting Members)


John R. Campbell, PhD, DSc, DLitt, Emeritus
Years served:
1997-2012
Deceased

Michael G. Manes, DLitt, Emeritus
Years served:
1998-2012
Nancy W. Garbett, MEd, Emerita
Years served:
2003-2013

Steven P. Marsden, DVM, ND, MSOM, Emeritus
Years served:
2004-2013

Ellen Goldsmith, LAc, MSOM, Emerita
Years served:
2004-2016

Willow Moore, DC, ND, Emerita
Corey Resnick, ND, Emeritus
Years served:
1980 – 1999
NUNM, in compliance with state and federal laws and regulations, does not discriminate on the basis of race, color, national origin, religion, sex, sexual orientation, marital status, age, disability, or veteran's status in any of its policies, procedures, or practices. This nondiscrimination policy covers admission and access to, and treatment and employment in, university programs and activities, including but not limited to academic admissions, financial aid, educational services, and employment.