We are incredibly proud of our passionate, high-achieving students as they take steps to make the world a better place using natural medicine.
We are very grateful for the generosity of donors who allow us to offer scholarships to assist students with their cost of education.
You can change the life of a future natural medicine practitioner or professional! Contact the Office of Advancement to inquire about naming your own scholarship or giving to the general scholarship fund.
2021/2022 Scholarship Recipients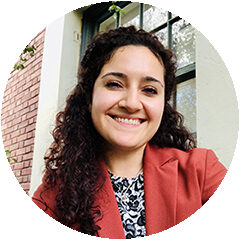 Katherine Lara, recipient of the 2022 Innovation in Wellbeing scholarship, is in NUNM's Doctorate of Naturopathic Medicine and Master of Science in Classical Chinese Medicine dual degree program. She is a Mexican-American woman, born and raised in Texas. Growing up with family members dedicated to the healthcare field, Katherine has a lifelong passion for serving others and pursuing the healthcare profession. She is especially passionate about integrative healthcare, particularly between Eastern and Western medicine through the use of nutrition, herbal medicine, acupuncture, and pharmaceuticals, when needed. She believes in the body's powerful innate intelligence to heal itself and believes there is a place and importance for both sides of medicine to work together when the body needs further support. Upon graduation she looks forward to adopting a practice where both fields can be integrated to provide accessibility and holistic practice to all age groups.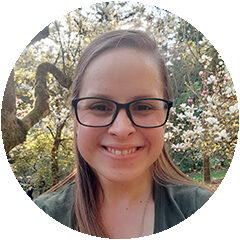 Alexandra "Sasha" Smith, recipient of the 2022 Innovation in Wellbeing scholarship, is in the second of four years as a student at NUNM pursuing her Doctor of Acupuncture with a Chinese Herbal Medicine Specialization (DAcCHM). The diagnosis of idiopathic scoliosis as a child sent her on a healing journey that started in Western medicine and brought her to life-changing Eastern medicine. Through those experiences, Sasha came to realize how significant holistic care really is – not just treating someone's body, but their mind and spirit as well. In her undergraduate education at Brigham Young University, she studied for and became a Certified Therapeutic Recreation Specialist (CTRS) and Certified Child Life Specialist (CCLS) with the intention of helping others with their psychosocial wellbeing. Moving to Portland and studying Chinese Medicine at NUNM turned a hobby into a way to more completely fulfill her mandate from heaven, her life mission. Presently, Sasha's life path and passions are focused on becoming a pediatric acupuncturist in a hospital setting.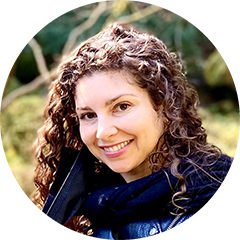 Monique McKennon is a recipient of the 2021-22 Schleich/Czeranko Scholarship. Monique followed the call of her spirit toward the path of natural medicine and healing at National University of Natural Medicine. In 2016 she began coursework at NUNM, where she recognized Classical Chinese Medicine as a fit for her interests and talents, merging lifelong passions into her Doctoral Capstone work highlighting harmful consequences of animal medicinal use and alternatives for the future. In her post-baccalaureate work at California State University of San Bernardino she served as Chair of the Student Health Advisory Committee (SHAC). She introduced and advocated for a campus bike share program and community garden, and supported expanding nutritional education to include the destruction of Southeast Asian forests for production of palm oils and paper goods. Monique received her baccalaureate in Political Science and minored in Studio Art at Humboldt State University in Northern California.
Jessica Gemza is pursuing dual degrees at NUNM: Doctor of Naturopathic Medicine and Master of Science in Nutrition. She currently serves as vice president of the Student Government Association, is on the Equity and Inclusion Council, and is involved in Student Ambassador activities. Jessica is passionate about natural medicine and providing quality care to underserved community groups, specifically minority women. She was born and raised in Portland, Oregon, and would love to see her city become a place where optimal health is achieved for everyone, regardless of their age, race, ethnicity, gender, sexual orientation, socioeconomic status, or disability status.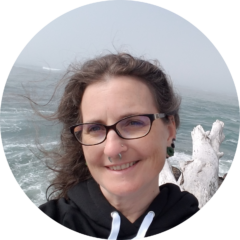 Emmy Oo is a first-year student in the Master of Science in Nutrition (MScN) program at NUNM. She received her Bachelor of Integrated Medicine from NUNM in spring of 2021. She has previous education in psychology, philosophy, and business. Emmy is passionate about healing, creating through arts and crafts, Southeast Asian influenced cooking, spending time in nature, and growing through traumas to become a more self-aware and compassionate person. She has always been drawn to healing and nutrition and was using nutrition to heal her own health issues and empower her two children to live healthier lives. Emmy is now focused on expanding her knowledge of food as medicine to heal those around her and find ways to offer nutritional guidance to minority and low-income groups. She plans to be a holistic personal life and nutrition coach, fusing her experience with energy work, nutrition, herbal medicines, meditation, trauma healing, philosophy, anthropology, and psychology. She anticipates that her current education track will build her knowledge, skills, and confidence in coaching to catapult her into her next adventure.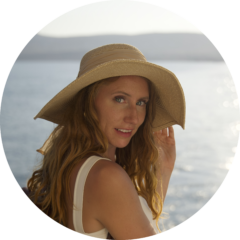 Rachel Peterson is a fourth-year student at NUNM, studying naturopathic and Chinese medicine, along with midwifery. She is passionate about women's health and plans to specialize in gynecology, endocrinology, and fertility. During the Fall 2021 term, she is managing the gynecology lab and working as a teaching assistant for the reproductive health class. She has been certified in pelvic floor therapy and received additional training in homeopathy and Ayurveda.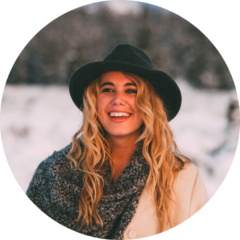 Sarah Westmoreland is in her final year of the Bachelor of Science in Integrative Health Sciences program. She completed the first year of the program online and just recently moved from Truckee, California, to Portland to finish the program in person. Sarah was in a severe head-on car accident three years ago and has undergone 10 major surgeries in order to save her feet. Through her experience receiving care, she realized there is a time and a place for Western medicine, in that it has allowed her to walk again, yet she has also realized the medical system has many gaps in treating the person as a whole. With her education from NUNM she hopes to continue on in the medical field and help others who face health challenges with a personalized and integrated approach.
2020/2021 Scholarship Recipients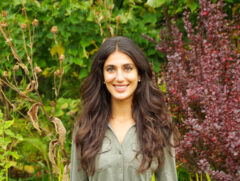 Nora Abbas is a Naturopathic Medical student in her third of four years of her program at NUNM. She's originally from Florida but grew up in Japan and spent time in the Middle East and Latin America. She loves to travel but became ill while abroad years ago. Nora developed a GI condition that became debilitating. After years of conventional treatment, she decided to see a naturopathic doctor (ND) in Portland and after this life-changing experience, decided to become one herself! Her goal is to continue advocacy work for ND's and promote a functional, integrative medical system while helping those in developing, high-need areas. Nora wants to focus on internal medicine and gastroenterology upon graduation but loves all realms of natural and preventative medicine.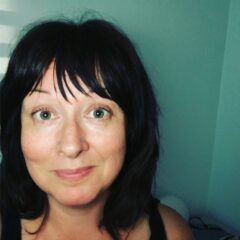 Megan Bulloch is currently pursuing a Doctorate of Science in Classical Chinese Medicine at National University of Natural Medicine in Portland, Oregon. When she earned her PhD in Psychology, she joked that — 17 years after graduating high school — she was finally finished being in school. Megan has spent the intervening years founding and nurturing start up Liberal arts universities in Canada and Vietnam both as faculty and university administration. Her focus is deeply on individual growth and the need for people to do their own work before they help others. Often this requires reassessing one's core values and re-establishing one's relationship with integrity, authenticity, and emotional honesty. Megan is a 300-RYT Shamanic Yoga Teacher, and a Certified Social Emotional Learning assessor and facilitator with Six Seconds, the organization partnering with the UN and UNICEF to bring Social Emotional Learning to 1 billion people worldwide. She is giddy to be back in school and be part of such an incredibly community of healers and awesome people.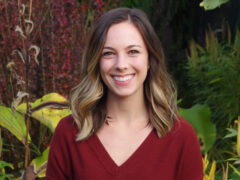 Brooke Campbell is in her fourth and final year of Naturopathic Medical School at National University of Natural Medicine (NUNM), in Portland, Oregon. Originally from Arizona, Brooke earned her bachelor's degree in nutrition, biochemistry, and psychology from the University of Arizona. While there, she researched and developed community-based prevention programs for type 2 diabetes. She then worked as the health coordinator for an elementary school, solidifying her passion for teaching kids and families about healthy nutrition and exercise. She is passionate about integrative primary care, with special interests in cardiovascular and metabolic disease prevention and management. She hopes to continue to work with patients of all ages to educate and empower them to achieve their goals by addressing the foundations of health. In her free time, you can find her geeking out about politics, cooking up healthy meals, and hiking.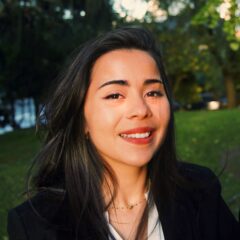 Taylor Dang recently moved to Portland, OR to begin NUNM's Doctor of Naturopathic Medicine and Master of Science in Classical Chinese Medicine dual program. Previously, Taylor studied Nutrition & Food Studies, Dietetics, American Sign Language, and Pre-Health at New York University. Alongside her studies, Taylor focused on social justice and political advocacy, with a personal affinity towards food- and health justice. She worked as a community organizer and researcher to support several community-led grassroots organizations in all five NYC boroughs. As a mixed-race woman of color with a refugee parent, Taylor has observed and experienced burdens of many systemic injustices, despite the privileges she possess, so she has become motivated to work towards equity for all. Taylor has committed herself to service through medicine as she seeks to prioritize the needs of BIPOC, women, immigrants and refugees, people with disabilities, low-income communities, LGBTQIA+ people, and other folx who are burdened by systemic injustices. Taylor is confident that naturopathic, ayurvedic, and classical Chinese medicine can offer accessible and appropriate healing opportunities to suffering communities and is committed to a lifetime career in social justice through medicine.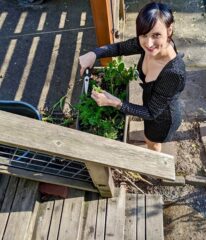 Sara Guedry is a third-year student in the Master of Science in Nutrition (MScN) and the Master of Science in Integrative Medicine Research (MSIMR) programs at National University of Natural Medicine. She is currently a research assistant at Helfgott Research Institute.
Sara studied a Bachelor of Arts degree in English Literature with a Minor in Linguistics from the University of Central Florida. Sara is a dedicated health professional with a background that spans technology, publishing, and management. She believes in using nutrition as preventative care, disease management, and as a way to help people build better lifestyle habits. Her research currently focuses on nutritional therapy among individuals with hypermobility spectrum disorders and Ehlers-Danlos syndromes (EDS).
Srikanth Kalluri is a second year ND/MSIMR dual student who is interested in understanding the basis of healing, as well as its relationship to sustainable happiness. On his journey, ayurveda caught his interest due to the wisdom of the human condition that is present in the ancient medicine. He's looking forward to learning more through the courses offered at NUNM, and hopes to find some of the answers he seeks!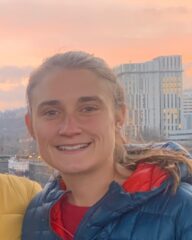 Eliza Lavery is a first-year student in the Master of Science in Integrative Medicine Research (MSIMR) program at National University of Natural Medicine. She is an outdoor enthusiast who loves all things outdoors and wellness. Her passion for natural healing started when she went to a yoga ashram at the age of thirteen. This sacred place of healing opened Eliza's eyes to the powerful healing effects of a strong mind-body connection. Eliza's passion has since stemmed to include Ayurveda research and she is beyond excited to continue learning more from the passionate teachers at NUNM.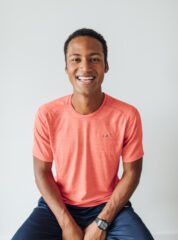 Malik Mahmud is in his third year at NUNM as a DSOM student studying Classical Chinese Medicine. He received a Bachelor of Arts in Psychology from Butler University as well as extensive study in Chinese language and pre-Physical Therapy courses. In addition to his studies during undergraduate school, he was a member of the track and cross-country teams. He has a strong passion for running and still loves to participate. His dream is to use acupuncture, bodywork, and herbal medicine to help people from very diverse backgrounds, especially those from underprivileged communities. He also feels like his experience as an athlete will allow him to help others in their own athletic endeavors. He is constantly amazed and impressed with the extensive applications of Chinese Medicine and he is excited to begin to practice ways of further integrating those uses into modern western society to improve the public health of the population.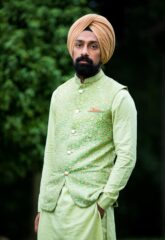 Shub Multani is a fourth year naturopathic medical student at National University of Natural Medicine in Portland, Oregon. Shub obtained his undergraduate BA degree at Indiana University with a major in Biochemistry and minor in Biology. Born in India with a traditional Punjabi family but raised in Indiana, Shub has deep understanding of uniting traditional eastern medicine to a more conventional western healthcare system. Having spent time around traditional eastern medicine practitioners as well working in a Trauma Center Emergency Department, Shub sensed his calling to become a Naturopathic Physician and blend his knowledge of the broad medical world. Upon graduating NUNM, Shub plans to do a Naturopathic Residency focusing in family medicine to provide healthcare to first generation immigrant families that the current system is failing to support. In his free time, Shub enjoys cycling, hiking, and spending time with this two nieces.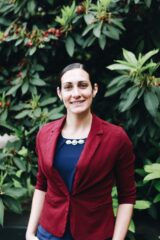 Julie Rhodes is a naturopathic doctoral student in her final year of clinical studies and recent graduate (June '20) from the Master of Science in integrative mental health program at National University of Natural Medicine. A former lab rat with eight years of research experience in developmental and regenerative cell biology at the University of Pittsburgh, she has refocused her curiosity towards understanding the dynamic nature of the gut-brain-immune-endocrine system, fostering her passion for mental health and gastroenterology. She is an advocate for the integration of naturopathic and complementary medicine into the current medical paradigm, and enjoys helping others realize the body's inherent disposition to heal when provided the means to do so through diet, lifestyle, spirituality, and connection to others and nature.