We are very grateful for the generosity of donors who allow us to offer scholarships to assist students with their success, and we are incredibly proud of our passionate, high-achieving students as they take steps to making the world a better place using natural medicine!
You can change the life of a future natural medicine practitioner or professional! Contact the Office of Advancement to inquire about naming your own scholarship or giving to the general scholarship fund.
2022/2023 Scholarship Recipients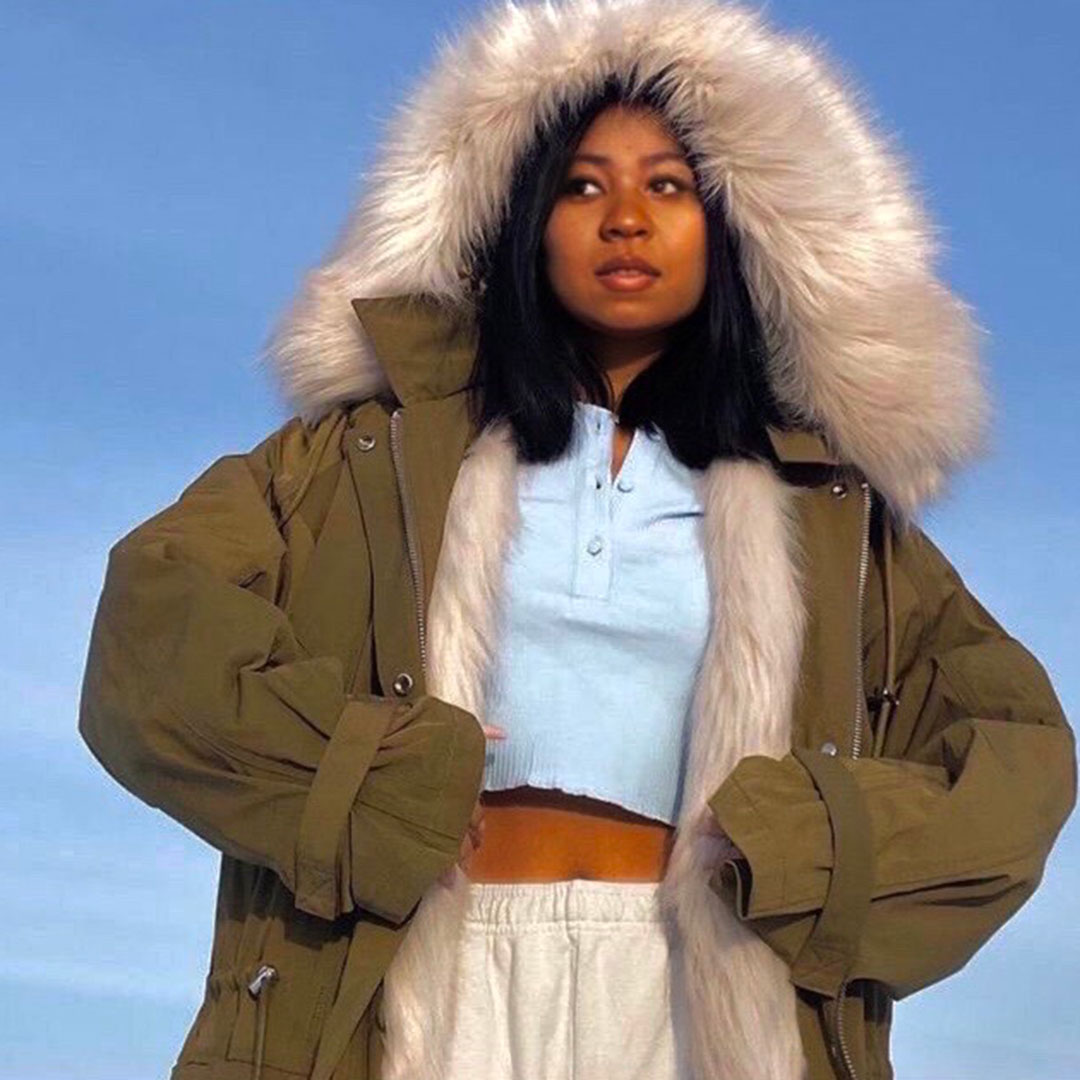 Ursula Flores is in her senior year of the Bachelor of Science in Integrative Health Sciences program and resides in Portland. As a mixed woman of color who grew up on free lunches at local community centers and food stamp collecting, Ursula has been witness to lower-quality health care and discrimination in her doctors' offices, and thus has been subjected to unnecessary pain and suffering in her childhood. She has seen and experiences how Black women and patients of color are not being provided with knowledge that increases their opportunities for health equity, and she believes that narrative must change. The unscientific belief that Black people can tolerate more pain is a modern-day misperception, and its historical roots work together to continually erode trust and damage the critical communication links that support strong community health. This lack of trust between black and brown communities and health professionals is deeply rooted and profound, however, with her continued education from NUNM, Ursula plans to work in the medical field as a naturopathic doctor and to play a role in creating a more diverse, equitable and inclusive healthcare system.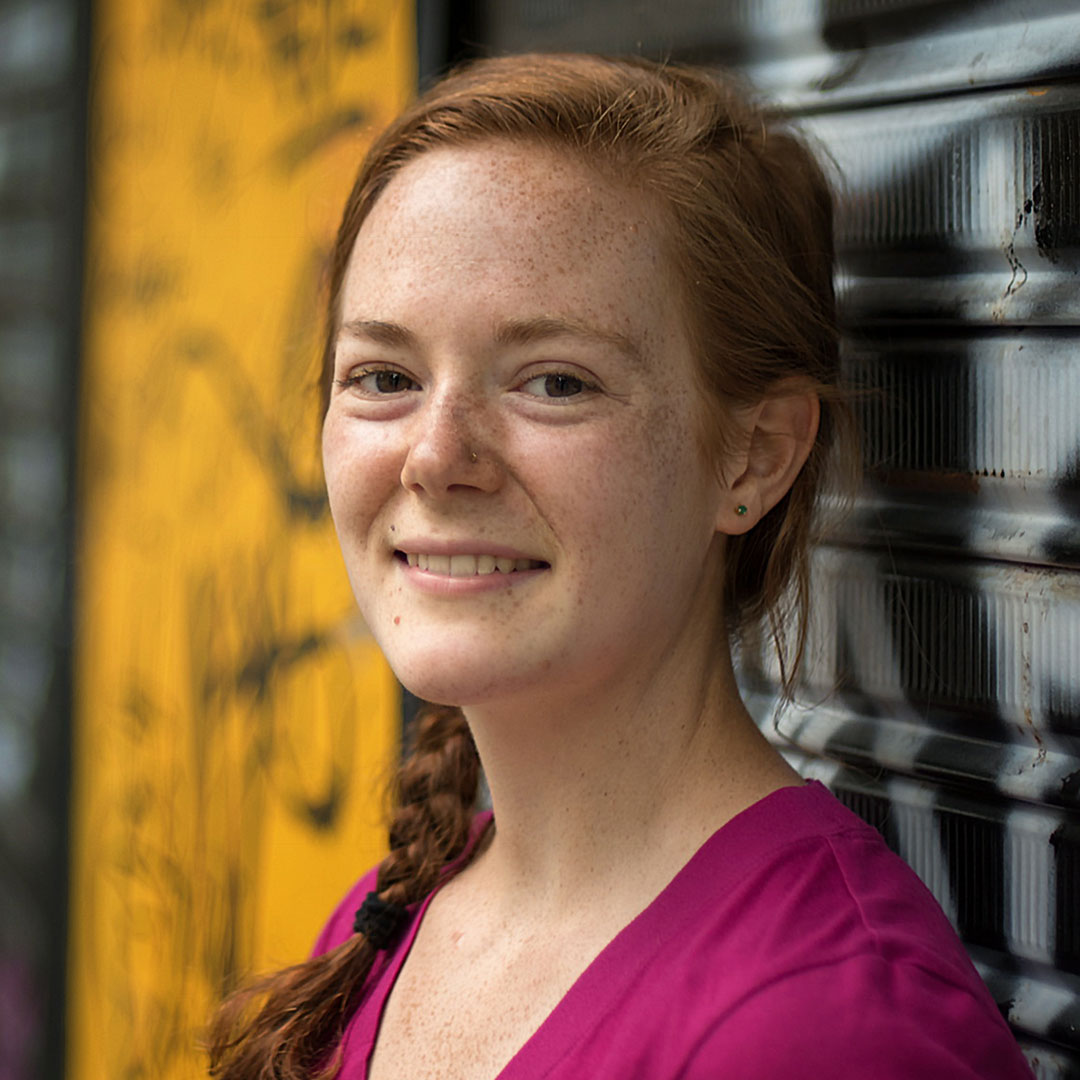 Kendall Grannis is in her fourth and final year of the Master of Acupuncture with a Chinese Herbal Medicine Specialization degree program. She earned her bachelor's degree in Spanish from Grinnell College, with a concentration in environmental studies. Exposed to martial arts, acupuncture and alternative medicine at a young age, she was excited to learn about NUNM, where all these modalities are taught in one program. She hopes to help people find true health and healing, and seeks to make acupuncture and Chinese medicine accessible to those of diverse backgrounds and income levels. When she isn't studying, Kendall loves hiking, walking, biking Portland's "neighborhood greenways" and cross-country skiing.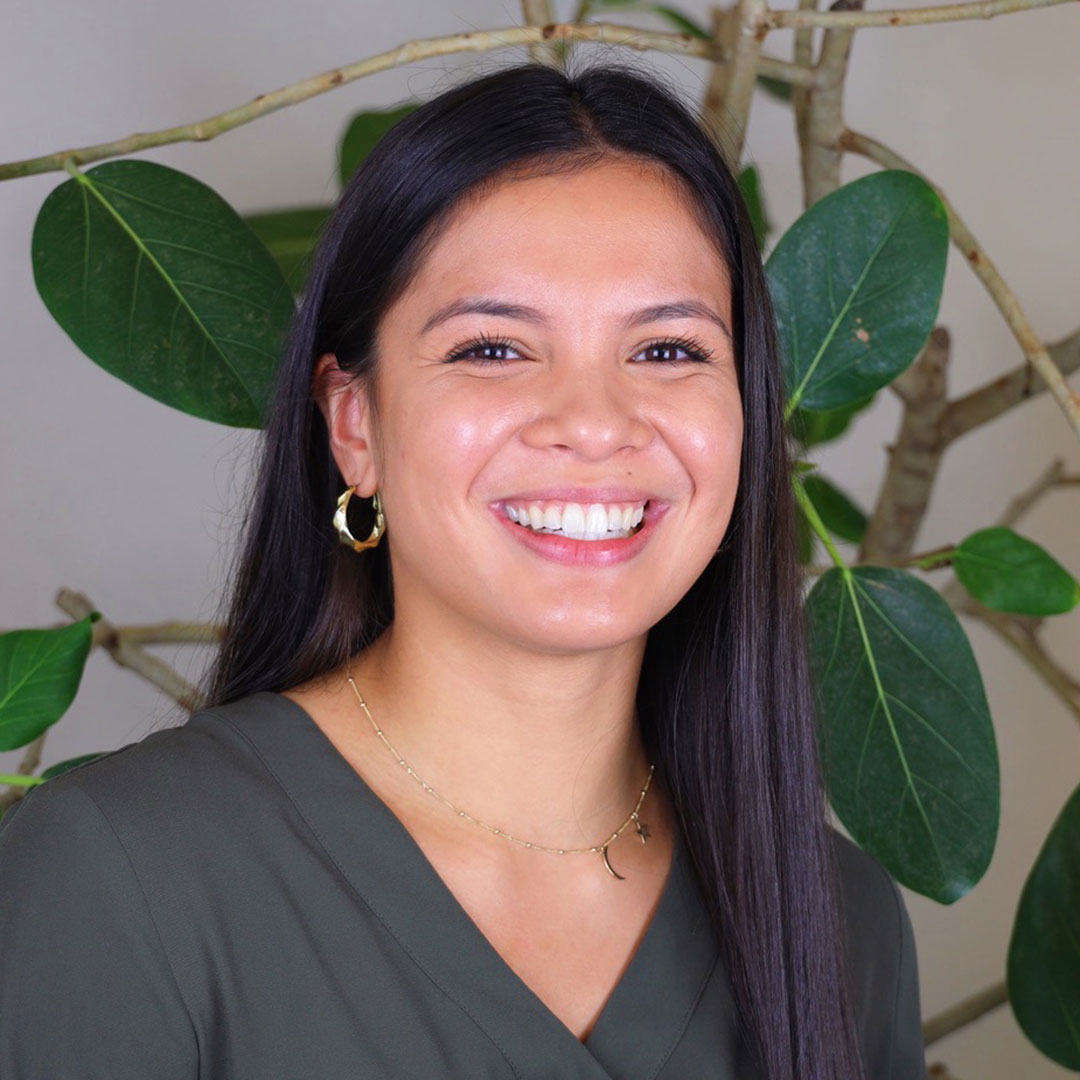 Jocelyn Gorman is in the second of four years pursuing her degree as a Doctor of Naturopathic Medicine at NUNM. She currently serves on the Diversity, Equity, and Inclusion Council at NUNM and is passionate about providing equitable care to underserved populations. In 2021, Jocelyn earned a bachelor's degree in biomedical sciences from Marist College, where she also played collegiate volleyball for four years. She was born and raised in Beaverton, Oregon, by her mother, who is originally from the Philippines, and her father, who passed away in 2010. The passing of her father is a driving motivator for Jocelyn's passion in pursuing neuroscience and mental health advocacy. In her free time, Jocelyn enjoys playing and coaching volleyball, singing, playing the piano, and spending time at the beach.
JaiKir Barlow (bio forthcoming)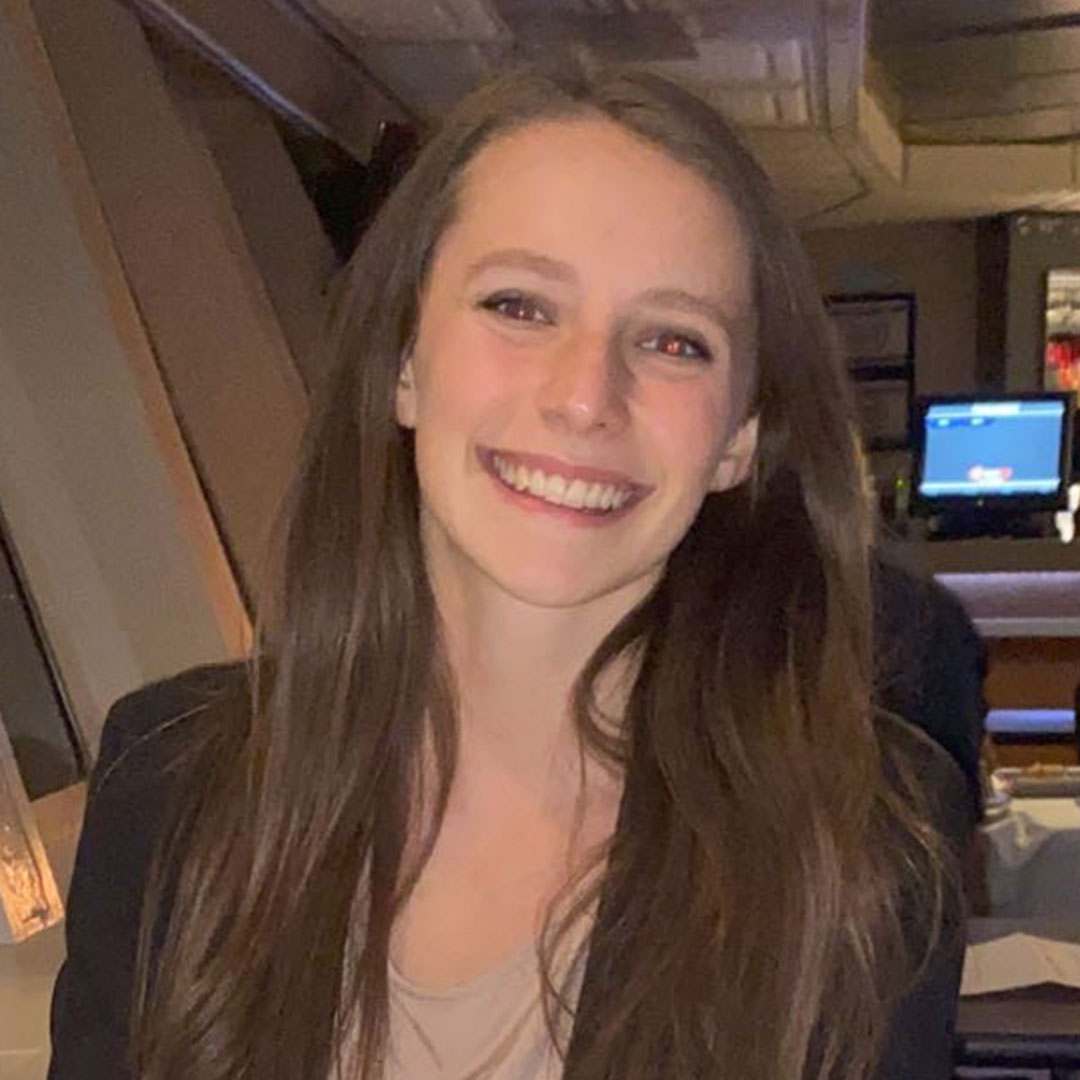 Avery Beckius began her journey into nutrition during her undergraduate days. She was earning her bachelor's degree in exercise science when she realized that, while she loves the body and human performance, her true interests were with food. With this in mind, she decided to pursue a master's degree in nutrition and try to combine her two degrees. While there is still a lot up in the air (and lots of room for change throughout life), she wants to work in a university setting with athletes. While she may start there, she would love to expand her passion into the classroom and provide educational courses for university students and athletes alike. She believes that education is one of the most important aspects of health and wants to provide tools to those who are interested.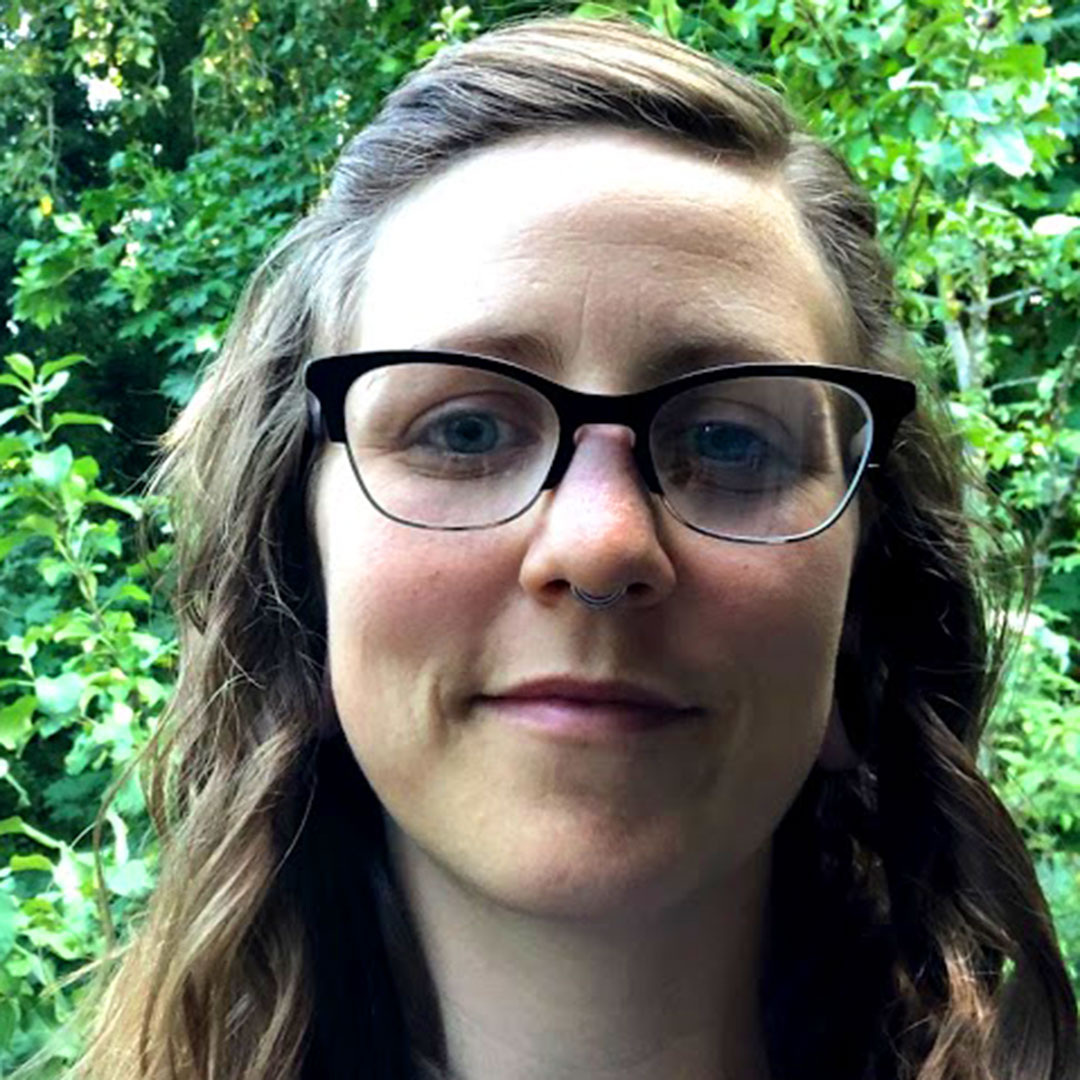 Lacy Campbell is in her third year as a naturopathic medical student at NUNM. Lacy earned her bachelor's degree in organismal biology at Portland State University and worked with animals as a wildlife rehabilitator and clinic manager for over 22 years. There she found her passion for natural medicine after seeing firsthand the healing power of nature in the animals she treated. During that time, she also became interested in herbal medicine and began wildcrafting medicines. Lacy is passionate about using what she knows about wildlife and adapting it to people, especially when it comes to how we evolved and the mismatch between our current built environment and health outcomes. She is currently President-elect of the Naturopathic Medical Student Association and has a wide interest pool including LGBTQIA+ care, addiction and mental health, midwifery, and integrative oncology. In her spare time, she enjoys teaching her young son about nature.
Gillian Chase is in the second year of the Doctor of Naturopathic Medicine program. Gillian attended Oregon State University, where she earned a Bachelor of Science in Biology with a certificate in Biomedical Ethics. While completing her undergraduate degree she had the opportunity to shadow a wide spectrum of healthcare providers both domestically and abroad. She has observed physicians working with the underserved population of Barrow, Alaska, the most northern town in the United States. Additionally, she shadowed physicians internationally in Zaragoza, Spain. Throughout her experiences, she observed various ways medicine can be practiced and how it can be adapted to unique communities. Gillian is inspired by doctors who interweave their practice into their communities and use medical knowledge gathered from all over the world to better their patients' lives. In her free time, Gillian runs her small printmaking business and enjoys rockhounding, yoga and dancing.
Andrea Chladek (bio forthcoming)
Kiara Cordes (bio forthcoming)
Sara Danko is a fifth-year naturopathic and Chinese medicine student who hopes to do primary care following graduation and a future residency. Sara is a member of SGA and is in their second year as a Classical Chinese Medicine class representative. Making sure all students have representation and a voice in institutional changes has been a gratifying opportunity which Sara has enjoyed immensely. Sara's clinical interests include gender affirming care, mental health, and addressing systemic inequity through healthcare. When not in school, Sara works for a local acupuncturist as an administrative assistant and is learning the intricacies of running a personal practice. In their free time, Sara can be found exploring new hikes and trails in Portland with their dog.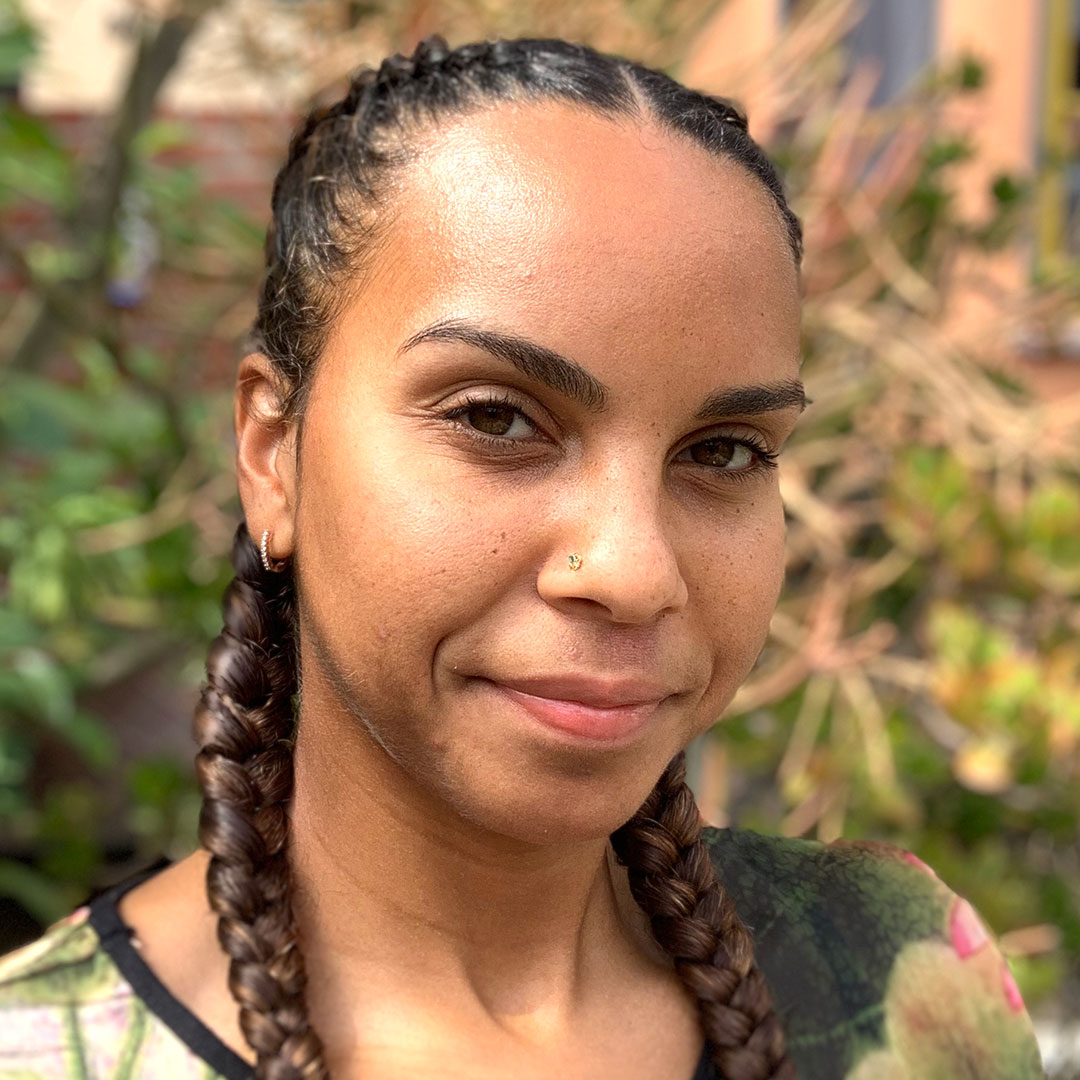 Eden Jeffries is a Los Angeles native with a passion for laughter, learning, food and culture. She graduated with honors from New York University where she concentrated in arts, community activism and social justice. Her work as a one-on-one academic tutor (K-12) and as a caretaker has allowed her to work closely with youth and their families, developing strategies for improved physical and mental performance, motivation and confidence. She is grateful for how these relationships have deepened her understanding of human development, biopsychosocial framework and emotional intelligence. Eden's most recent work has been rooted in sustainable health practices and healing philosophies as the co-owner of a startup wellness lifestyle company for four years. It is her mission to advocate for greater access and resources on chronic disease prevention and cure, and mental health support to our most vulnerable communities, with the belief that building resilience, cultivating healing and optimizing livelihood is at the core of effective social change.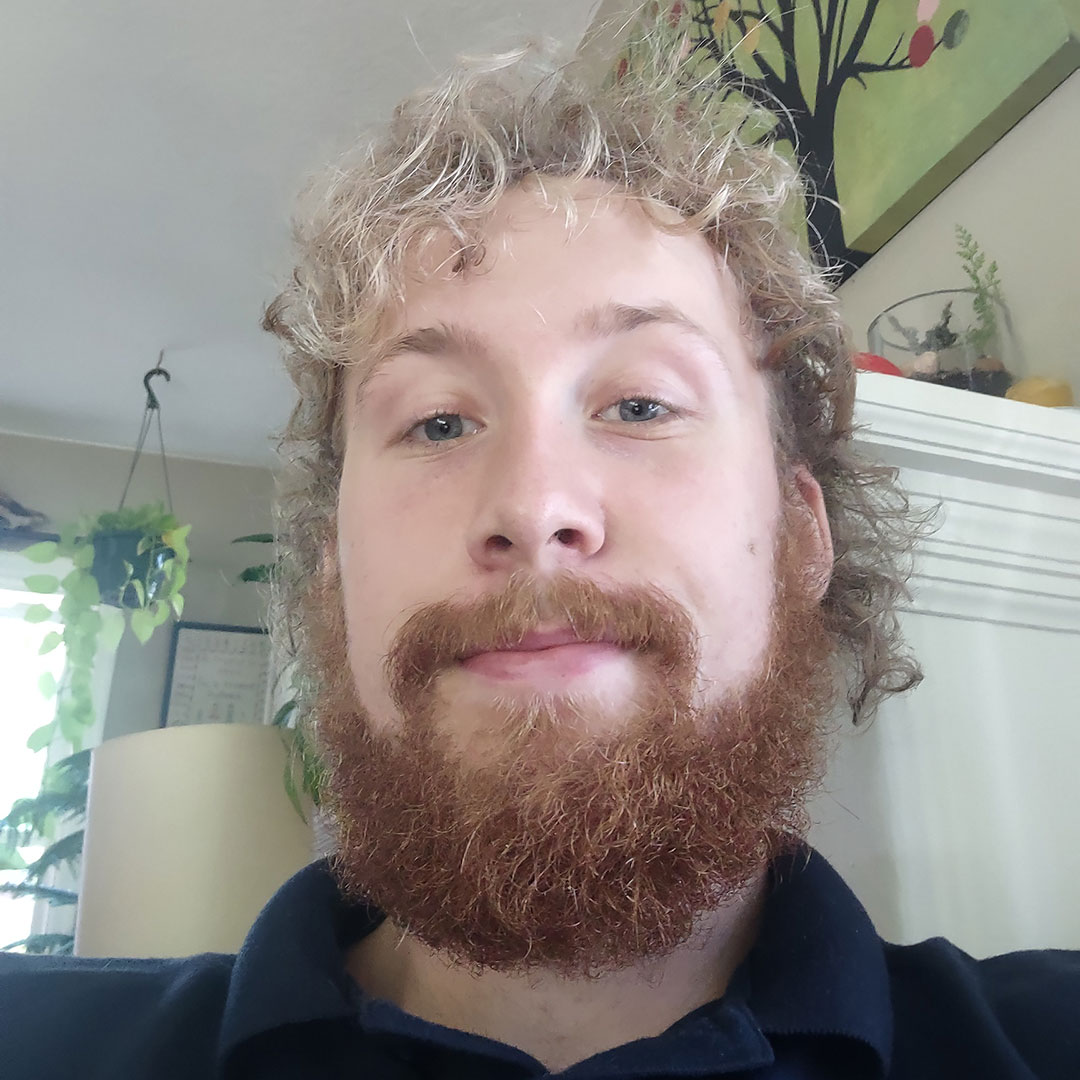 Jeremy McCaffrey is a senior in the Bachelor of Integrative Health Sciences, and works as a personal trainer and coach. This allows him to integrate his studies into practical applications. Whilst studying at NUNM, he seeks to continue to ignite his passions towards a satiation of his physical, emotional and social needs. Within his work he focuses on cultivating a harmonious state between intention and action, maintain a consistent present of accountability and encouragement. Outside of his collegiate studies, Jeremy enjoys being active in nature, playing ultimate frisbee, participating in and hosting song circles, and embracing the biking community. He recognizes change as fundamental to our development and seeks a comprehension of philosophy, psychology and physical health with the goal of working as a somatic, body-based healer that discovers and dissolves the barriers that are set up between us and our well-being.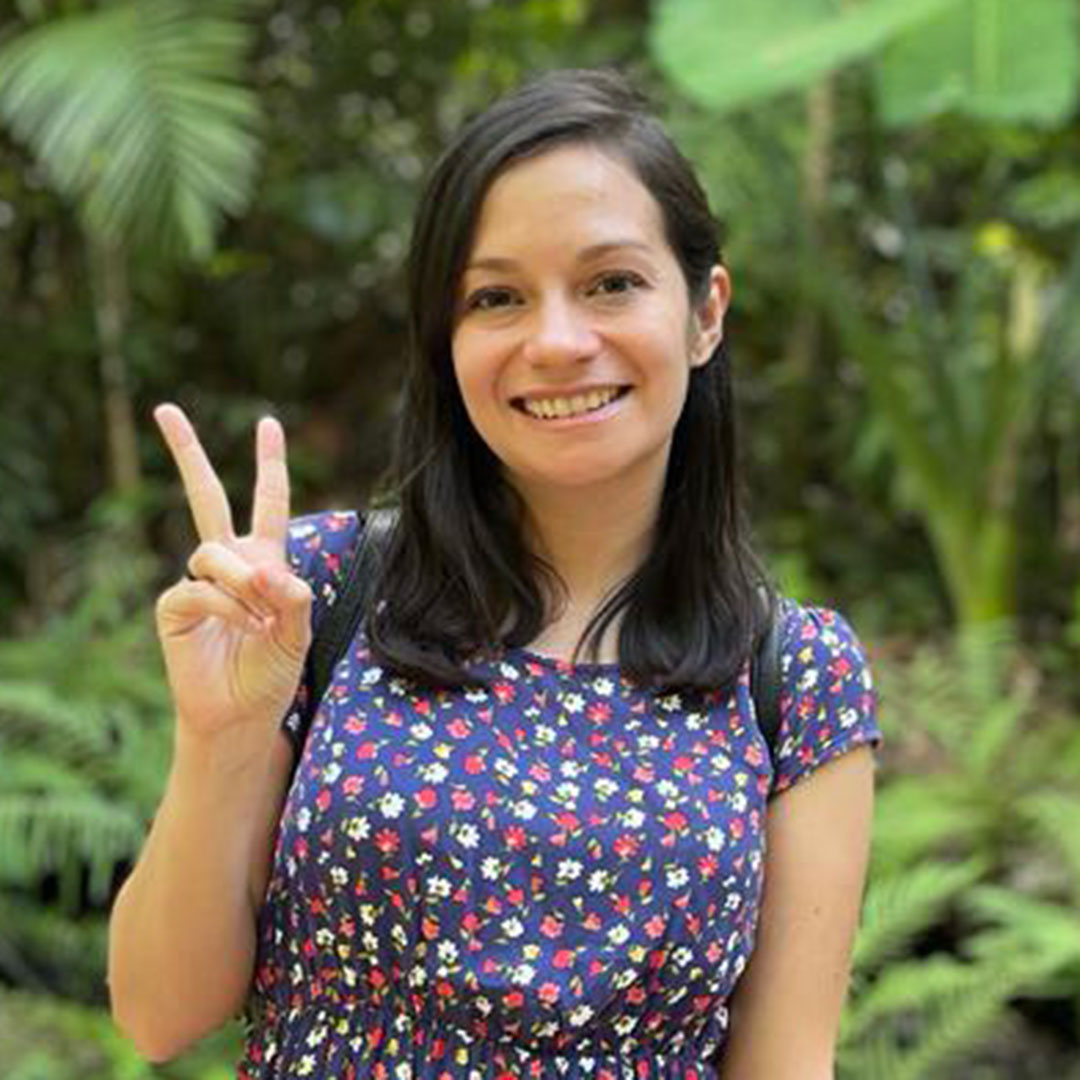 Melissa Munoz is a first-year student in the Master of Science in Nutrition (MScN) program at NUNM. Melissa earned her bachelor's degree in biology in Colombia, South America, where her love for nutrition started while studying the effects of phytochemicals from Amazonian fruits on dendrite proliferation. Melissa developed a love for helping others at a young age, after being a witness to different war encounters between "guerrillas" and local farmers. She was inspired by the kindness of her parents to always open the doors to help the ones in need. Combining this passion for helping others with her passion for nutrition, Melissa is currently seeking to promote health through food as medicine, as well as using nutrition as a social, emotional and medicinal tool to create better lifestyle habits for all, especially for those in need.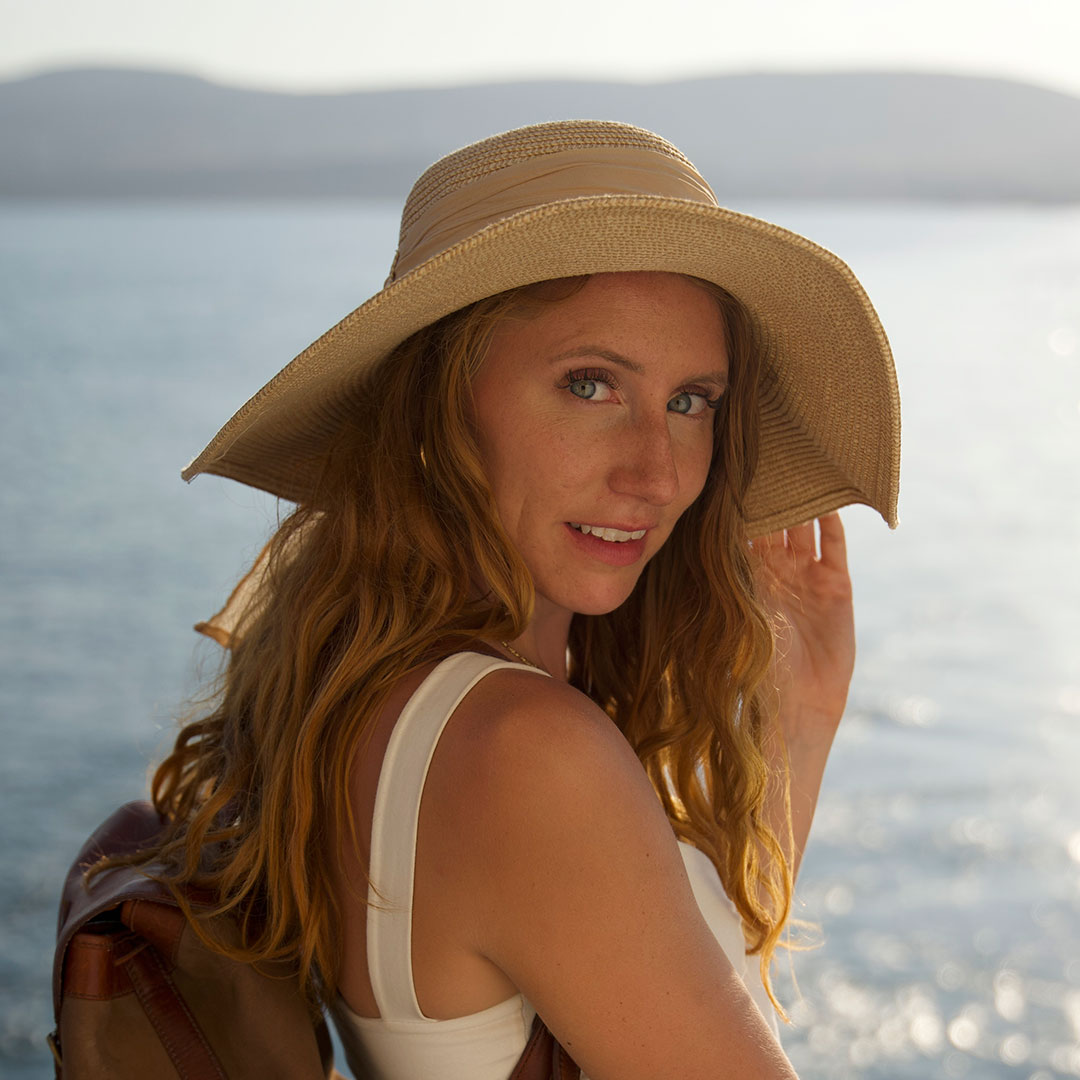 Rachel Peterson is a fifth-year student at NUNM studying naturopathic and Chinese medicine, and midwifery. She is passionate about healthcare for women and people with uteruses, and she plans to specialize in gynecology, fertility, prenatal and postpartum care. She manages the gynecology lab at NUNM and works as a teaching assistant for the reproductive and endocrinology classes. Rachel has completed additional training in pelvic floor therapy, Maya abdominal massage and fertility awareness method. She plans to start attending births with a local midwife in the fall of 2022. Outside of school, she loves dancing, cooking and spending time with friends.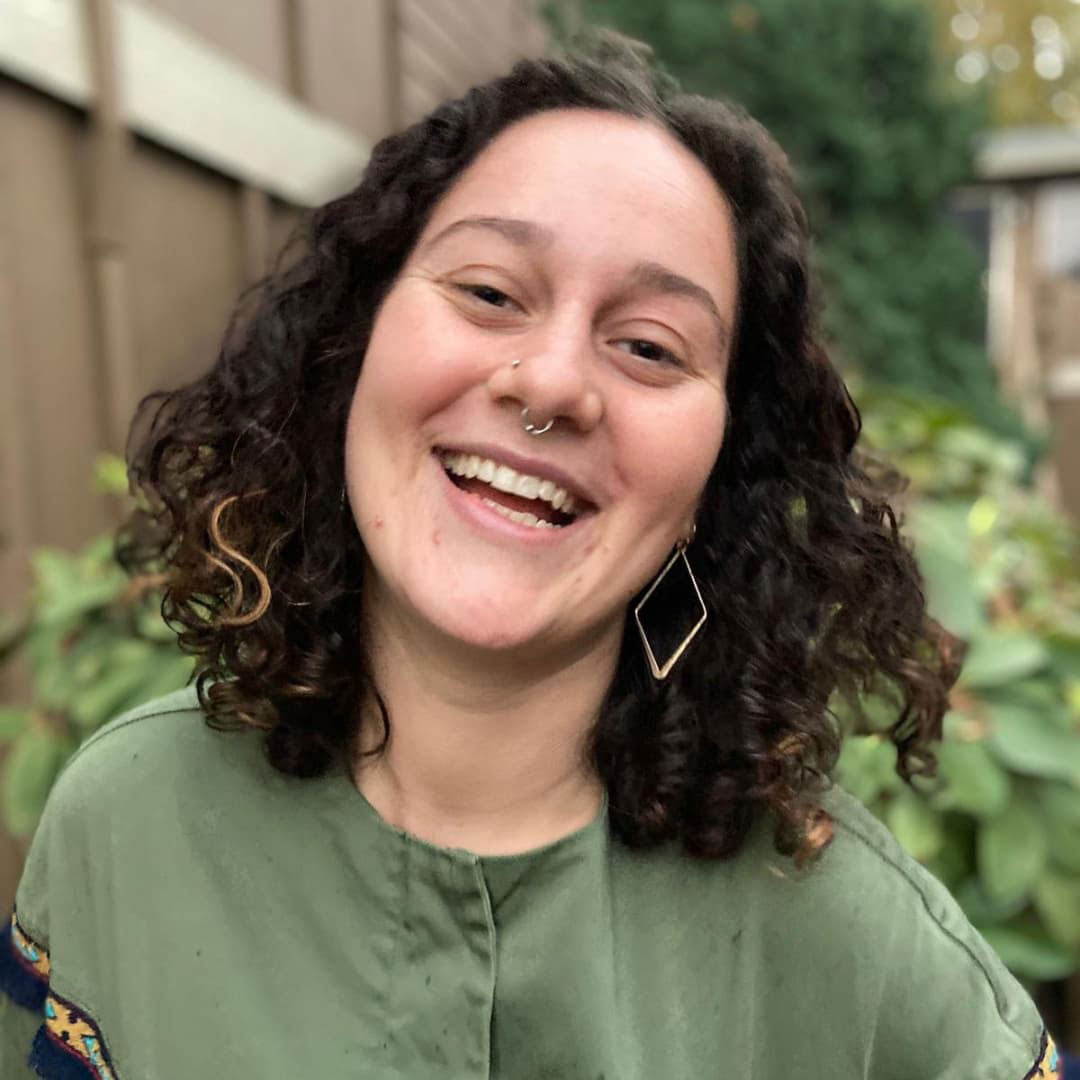 Maya Roe-Bauer is in her second year of the Master of Science in Nutrition program at NUNM. She is so happy to be studying at NUNM because her philosophy aligns so well with the school's and she truly believes food is medicine. Maya is excited to be a nutritionist after she graduates and help people live healthier and happier lives by empowering people to create food choices that serve their body. Originally from Ashland, Oregon, she moved to Portland to go to Portland State University to get her bachelor's in public health. Maya loves hiking, yoga and smoothies.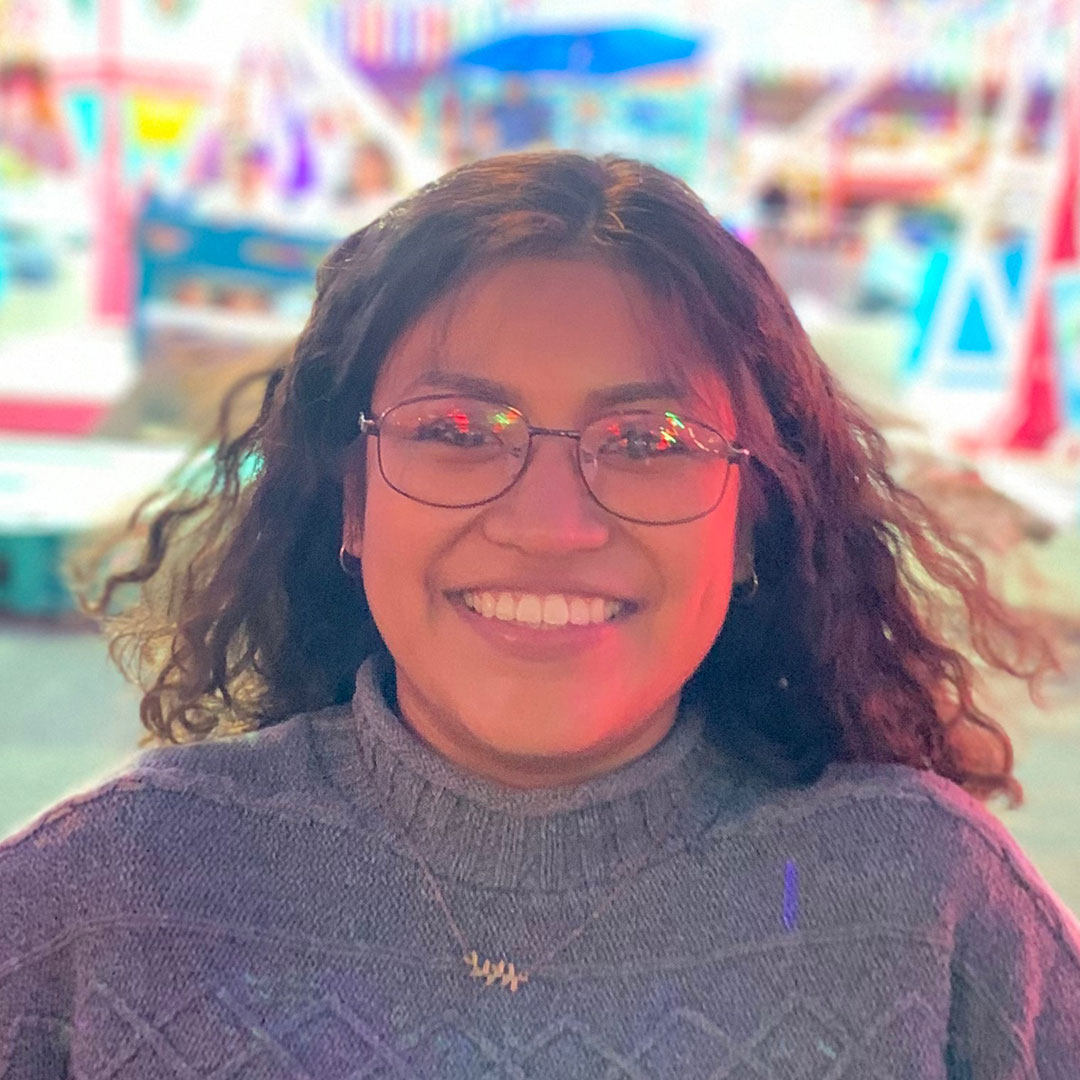 Brenda Salcedo is in her second year of the Accelerated Bachelor to Master's of Nutrition degree program at National University of National Medicine. She is a first-generation student in her family. She is passionate about being able to obtain knowledge about ways she can help her community through nutrition and healthcare. Growing up she was an activist in helping her fellow migrant workers. Reaching adulthood she saw the injustices that occurs for people of color in the healthcare realm. She knew then that she wanted to become part of the change. She then decided to pursue a degree in nutrition. She hopes to obtain an ND degree in the near future to provide better care for her community.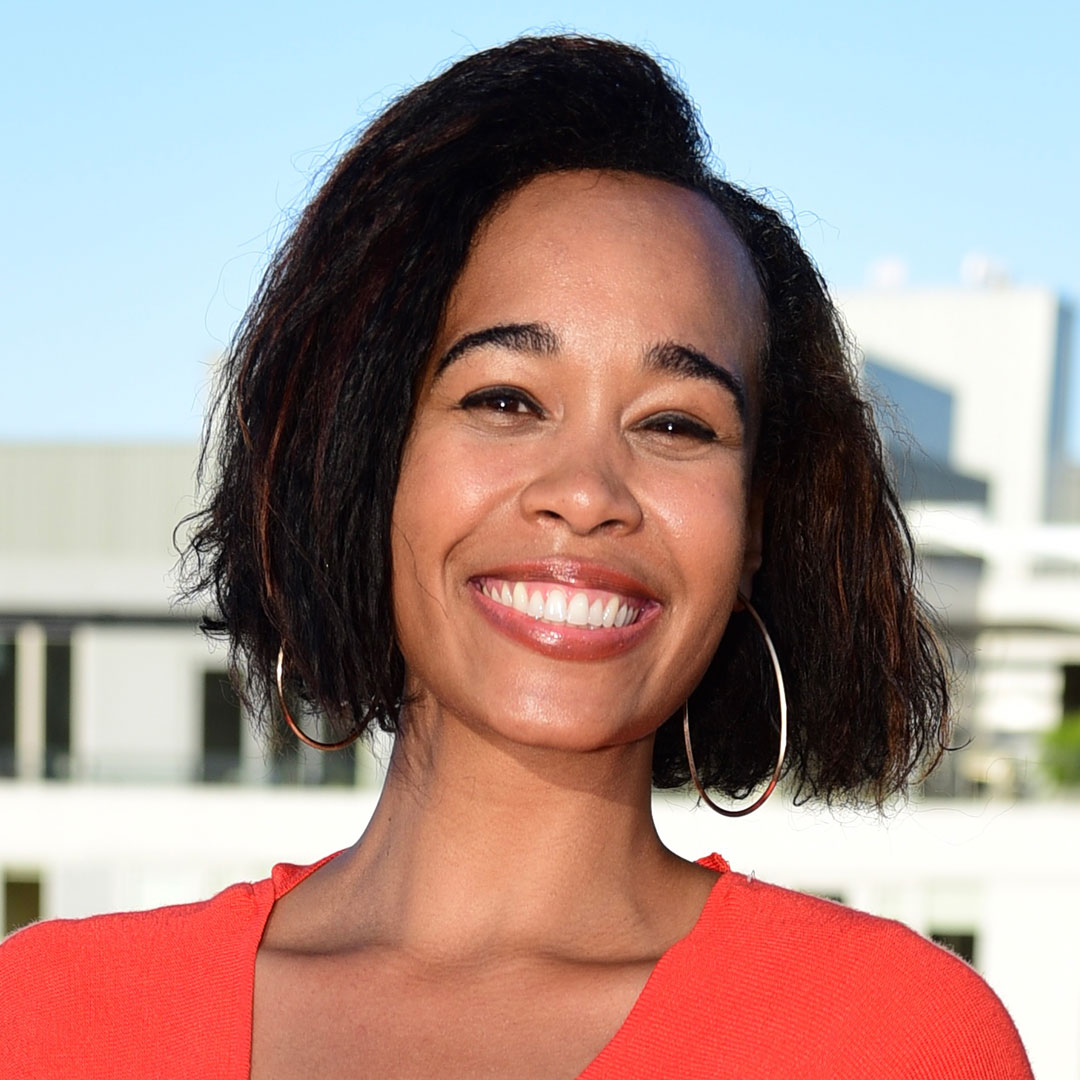 Ana Alice Silva is a first-generation Brazilian-American woman of color who is passionate about improving access to naturopathic cardiology among marginalized communities. Her experience in education and health advocacy began in the poverty-stricken community of City of God, Rio de Janeiro, Brazil. There she developed a non-profit organization that provided early education for over 50 children, job training for dozens of women, and coordinated their access to primary healthcare. She fell in love with their resilience, wisdom and reliance on nature. Through this work, she became convinced of the importance of natural medicine for the accessibility and equity of healthcare. She is dedicated to the application of naturopathic science and principles to primary and secondary prevention of cardiovascular disease. With the support of the Percy and Adrienne Frazier scholarship and the NUNM community, she aims to improve longevity and quality of life among those with the least access to cardiovascular health.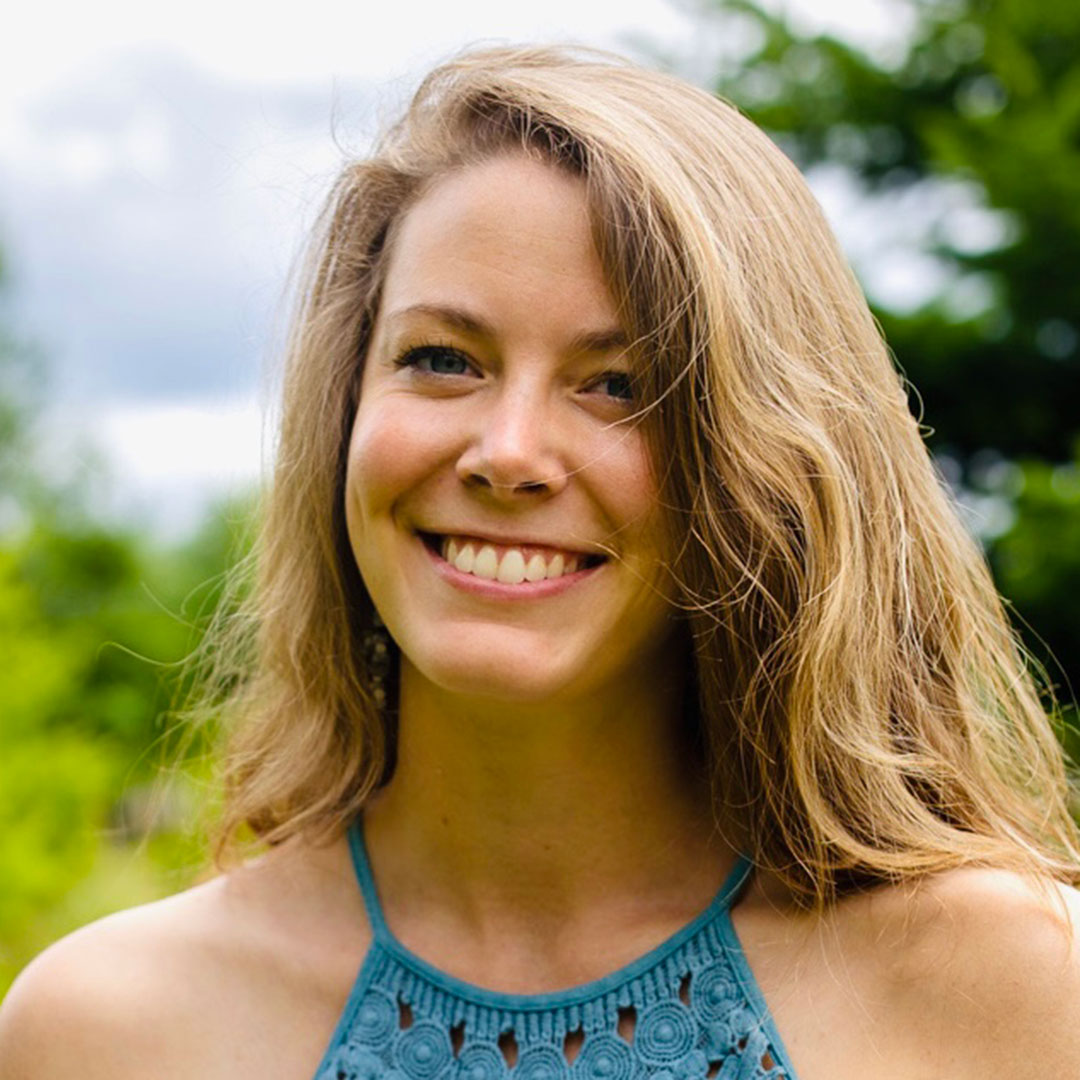 For Jessica Watson the draw to ancient Chinese medicine was based solely on its theoretical framework, which was relieving to discover towards the end of her undergraduate studies, deeply in resonance with her perception of the natural living world. Through her studies at NUNM, she has developed an interest in practicing herbalism through the sophisticated lens of ancient Chinese medicine. She plans to move near the Appalachian Mountains, the most biodiverse region of the United States, to immerse herself in the plant kingdom when she graduates. Jessica recognizes that a supportive healthcare landscape involves less dogmatic authorities and more providers who return patients to the forefront of their own healing process, directing them to their inner resources as they engage with it. In practice, she hopes to adopt an approach of returning the seemingly complex entanglements of our being to the inherently simple, free-flowing essence that is present in all life.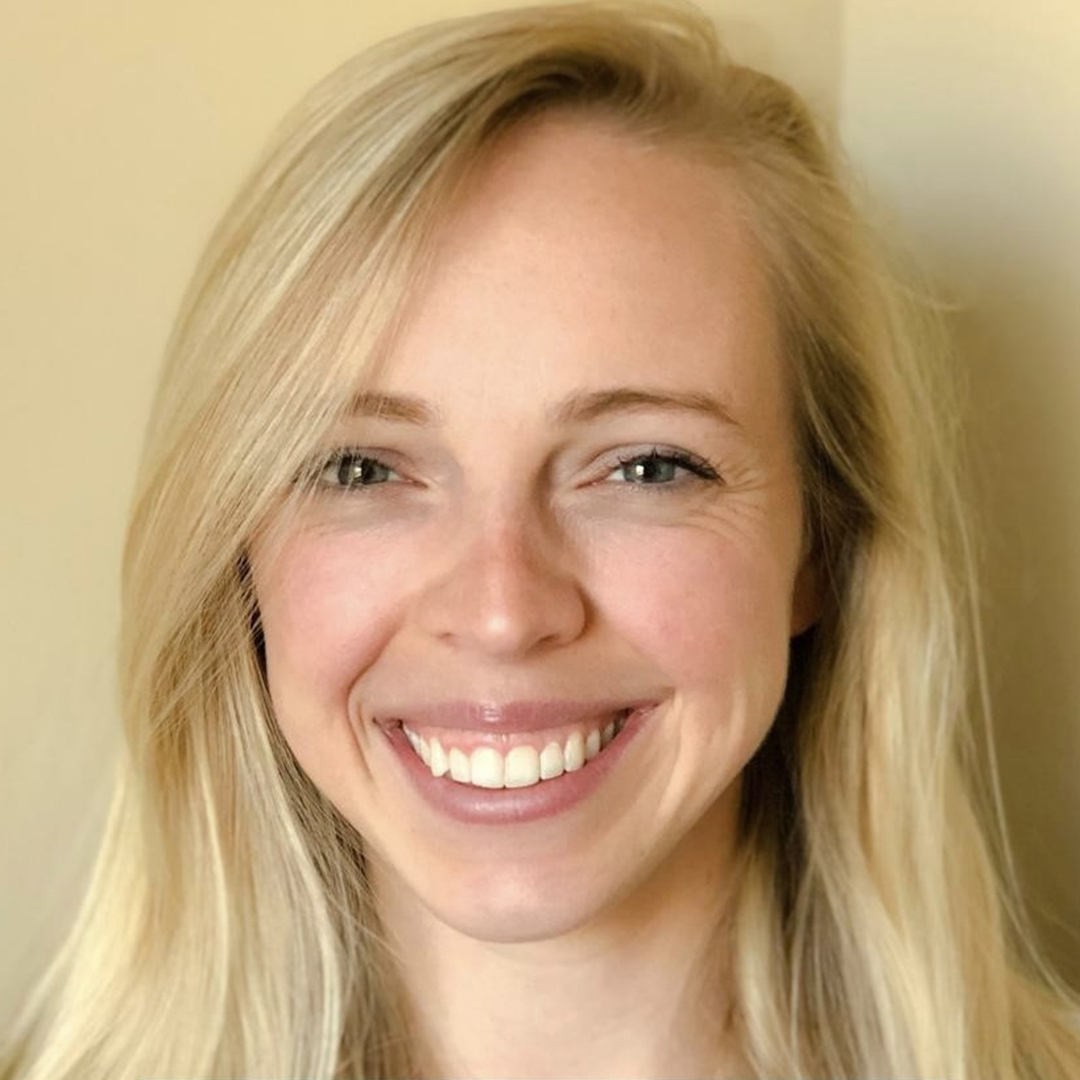 Emma Winske is a second-year student in the Master of Science in Nutrition program at NUNM. Her background is in psychology and massage therapy, and she also spent years working on environmental conservation projects in the remote wilderness of Montana. Her work in massage therapy, paired with her own health journey, led her to the field of holistic nutrition. She looks forward to utilizing her nutrition knowledge to educate and empower people to live their healthiest, most vibrant lives. She plans to specialize in the areas of childhood nutrition and pregnancy/postpartum nutrition.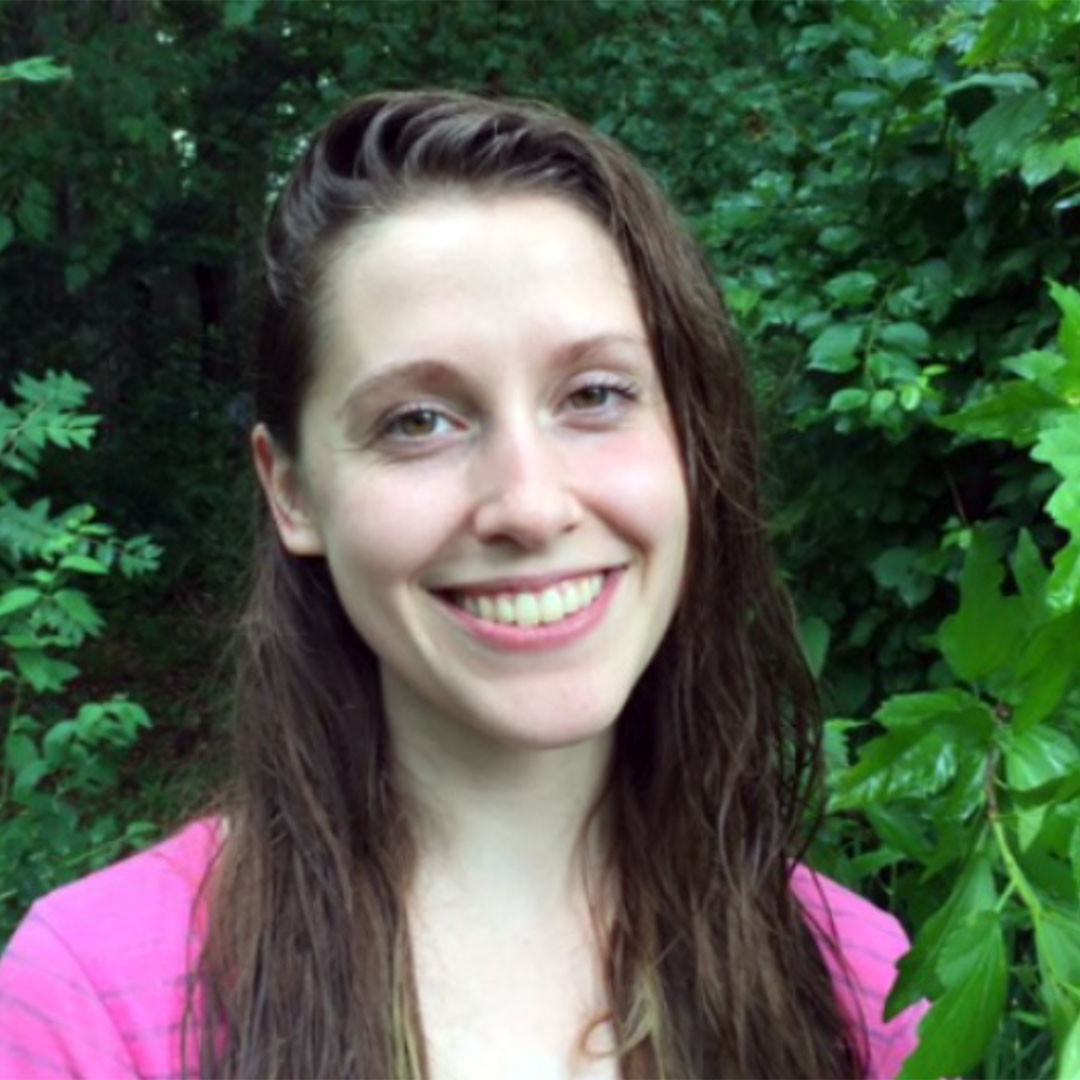 Haley Duffy is in her fourth year in the Doctor of Naturopathic Medicine degree program at NUNM. Originally from the East Coast, she earned her undergraduate degree from the University of Vermont with a focus on writing and environmental studies. Upon graduating and declaring to never return to higher education, she found her love for the microbiome, nutrition, homeopathy, herbal medicine, women's health and all things born of the healing arts. She knew she had to return to academia and pursue naturopathic medicine. Her current interests include gastroenterology, endocrinology, botanical medicines, autoimmune disorders, and complex chronic illness and infections. She is eager to see where she lands in her career and excited to share what she loves about naturopathic medicine while empowering others in their own healing.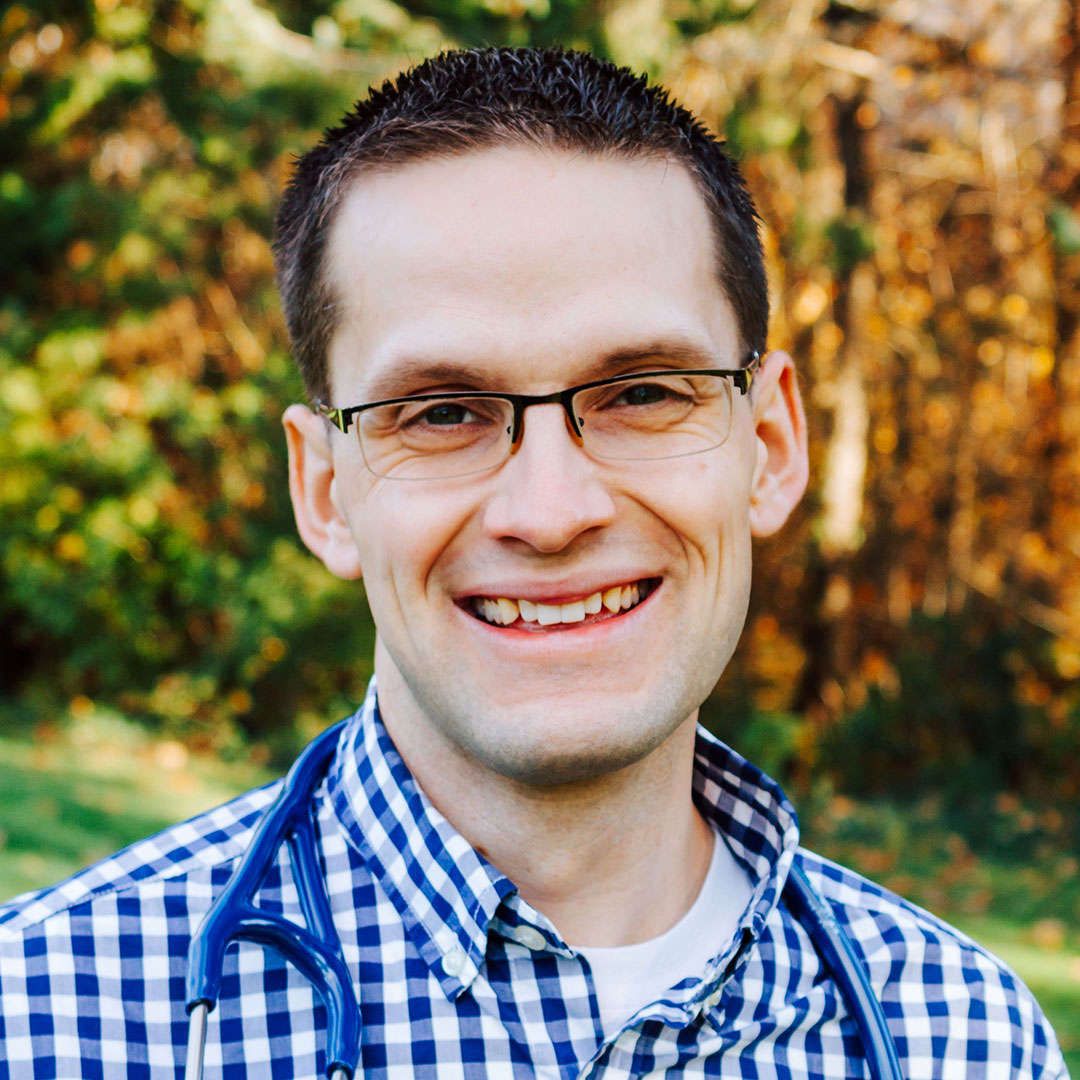 Michael Smith is in his fourth and final year of the NUNM Doctor of Naturopathic Medicine degree program. Born in Canada, he grew up in Salt Lake City, Utah, and attended Brigham Young University before earning his master's degree in biomedical science in New York City. While at NUNM, Michael has served as class representative and president of the Student Government Association, and works as teaching assistant in the neurology block. He particularly enjoys family medicine, pediatrics, cardiology and homeopathy. He is passionate about the intersection of family history, genealogy and naturopathic medicine, helping individuals and families find health and wellness by going back to their roots. To this end, he was a presenter at RootsTech Connect 2022. When not studying, he loves spending time with his wife and two children, singing, playing the piano and enjoying the outdoors.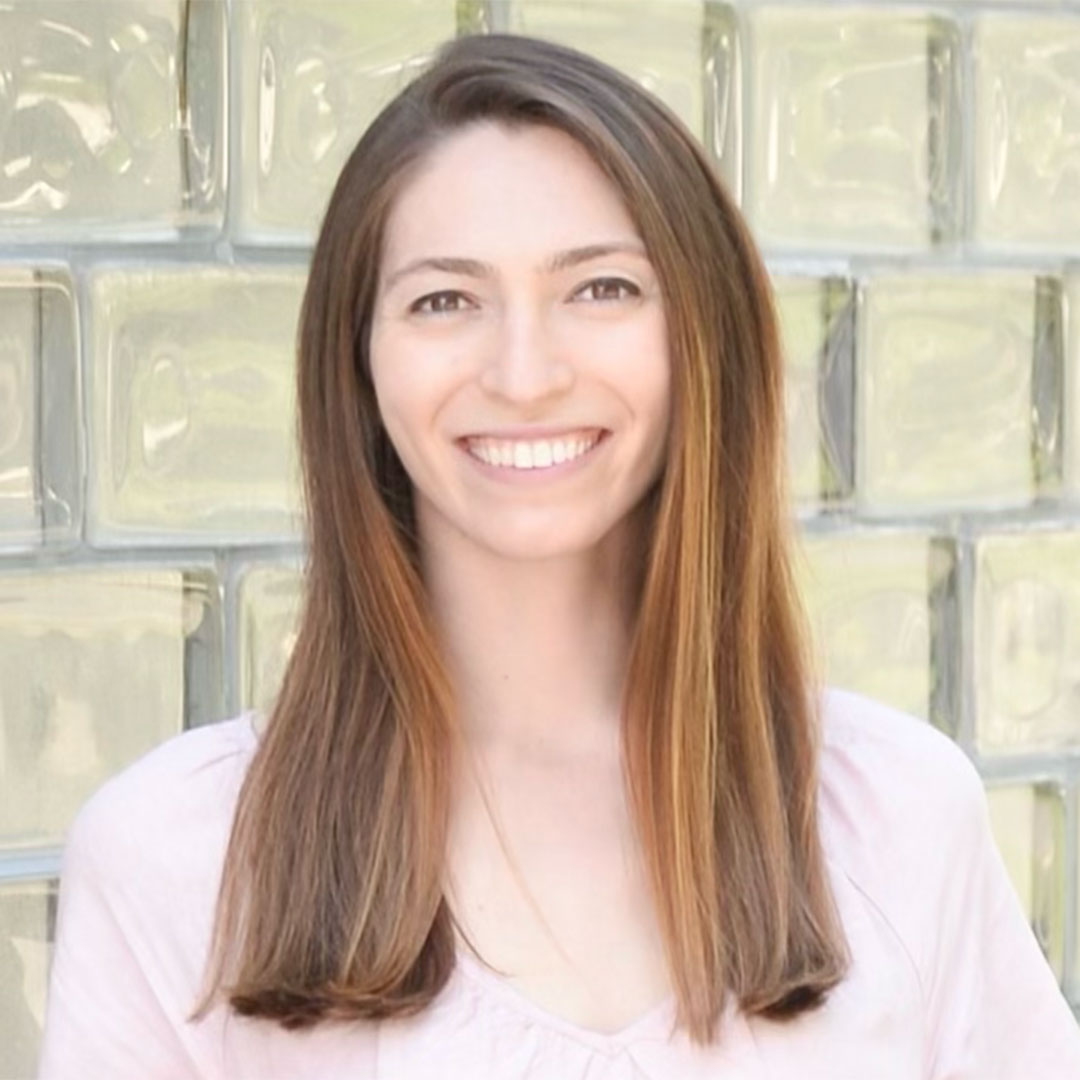 Mallory Rose is in her fourth year of NUNM's Doctor of Naturopathic Medicine program. After being diagnosed with an autoimmune disease, Mallory found remedy and passion in naturopathic medicine and decided to begin her path to assist others in improving their health. After growing up in Illinois and obtaining her education in business and biology, she moved to Portland, Oregon, and joined NUNM. Mallory served as secretary and global health chair in NMSA and currently serves as treasurer for SGA. After obtaining her education at NUNM, Mallory plans to practice and advance integration between naturopathic medicine and rheumatology.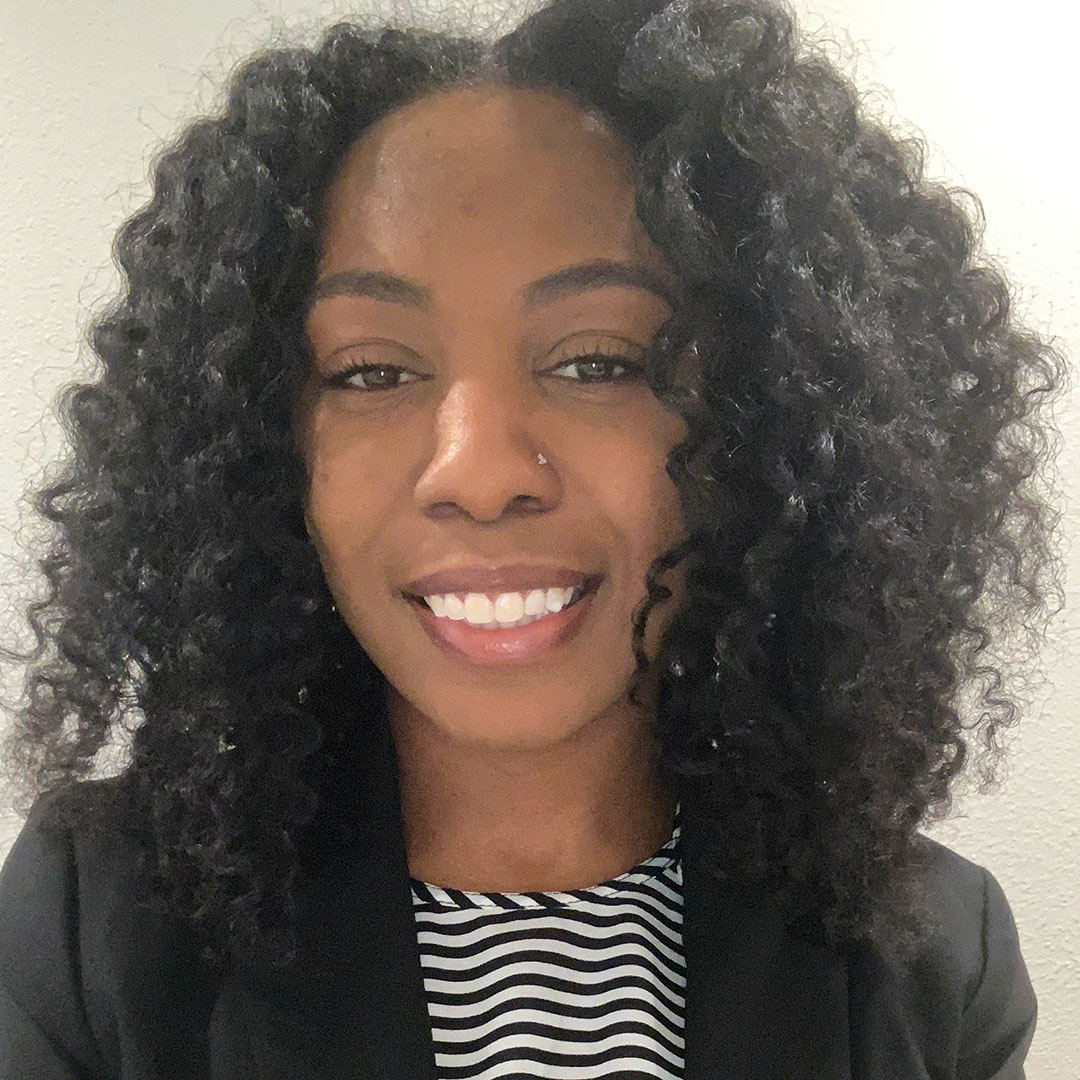 Jailyn Thomas is a current dual student in the Doctor of Naturopathic Medicine and Master of Science in Nutrition programs. She is passionate about prevention and improving health equity for underserved, low-income and minority populations. She looks forward to fusing her passion and expertise in public health with medicine to help provide sustainable change for the chronic health conditions epidemic. She plans on using her nutrition, public health and naturopathic medical education and work experience in a way that can reach specific populations on a community health level, domestically and internationally.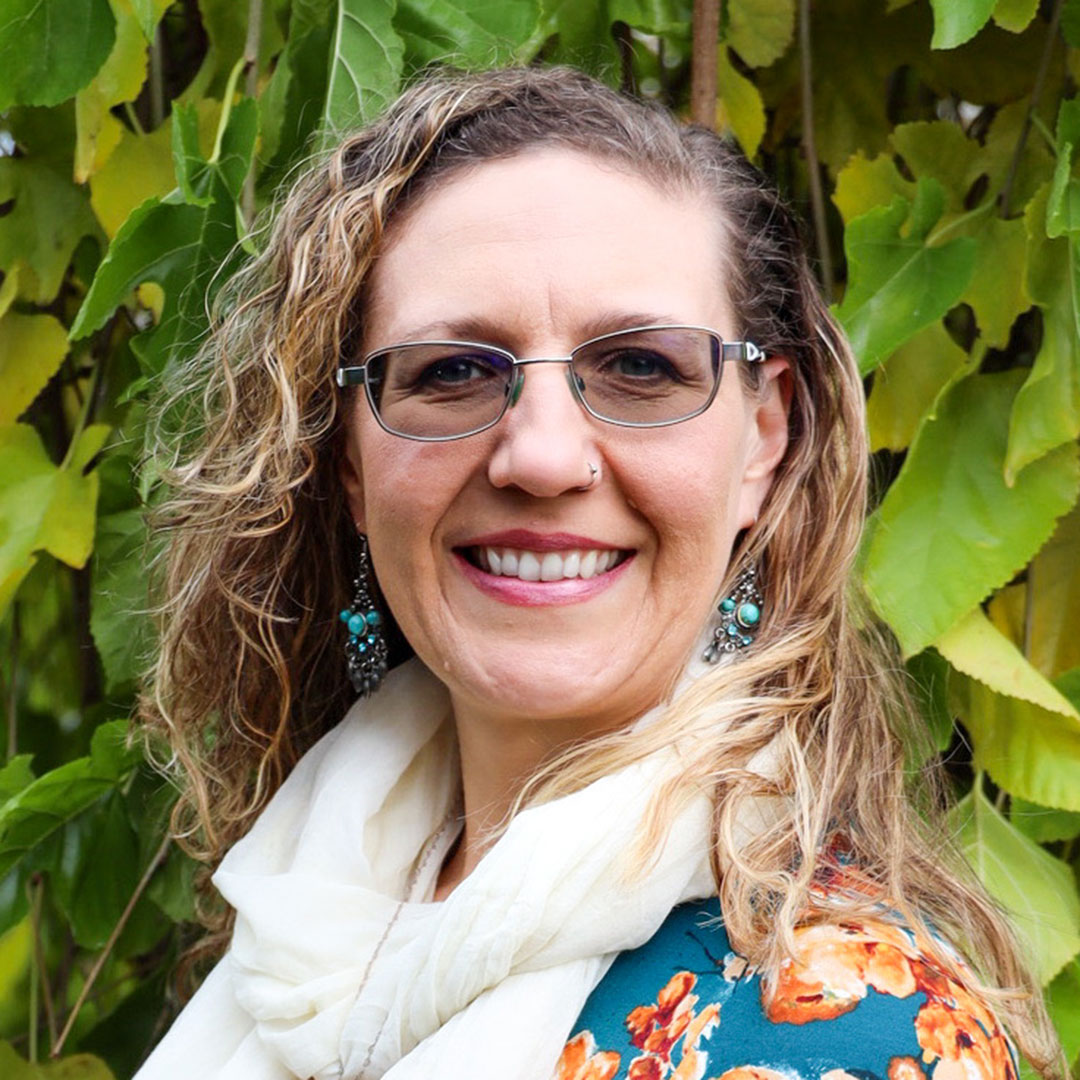 Amelia Cohn is in her final year of the Doctor of Naturopathic Medicine degree program at NUNM. Her interests are in gastroenterology, endocrinology, psychology and IV therapy. She was the student representative for Kamedis Inc., New England School of Homeopathy and is currently working with Boiron. She worked with the Continuing Education department at NUNM as a work-study student for the past four years, attending most of the CE conferences in that time. Amelia has a passion for botanicals and wrote multiple articles for Traditional Roots Institute. She is concurrently studying Shamanism with Rising Fire in their two-year Healer's Training program. She completed a six-month mentorship with Dr. Kathryn Kloos in pelvic floor therapy and plans to continue her homeopathy training with The Center for Education and Development of Clinical Homeopathy (CEDH) this winter. She has a passion for business and intends to expand access of naturopathic medicine to people across the country in innovative new ways.
NCMIC SCHOLARSHIP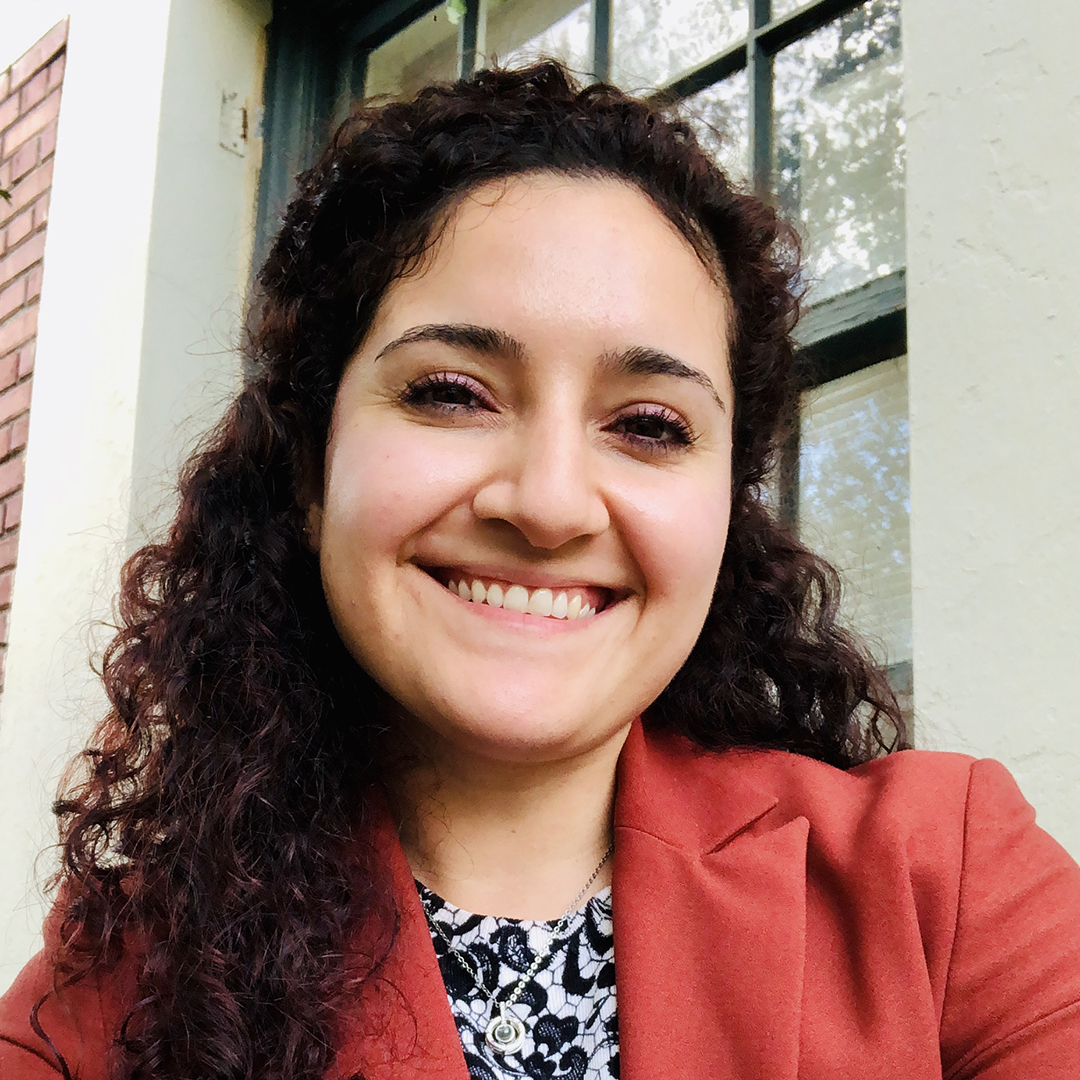 Katherine Lara is in NUNM's Doctor of Naturopathic Medicine and Master of Acupuncture with a Chinese Herbal Medicine Specialization dual degree program. She is a Mexican-American woman born and raised in Texas. Growing up with family members dedicated to the healthcare field, Katherine has a lifelong passion for serving others and pursuing the healthcare profession. She is especially passionate about integrative healthcare, particularly between Eastern and Western medicine through the use of nutrition, herbal medicine, acupuncture and pharmaceuticals when needed. She believes in the body's powerful innate intelligence to heal itself and believes there is a place and importance for both sides of medicine to work together when the body needs further support. Upon graduation she looks forward to adopting a practice where both fields can be integrated to provide accessibility and holistic practice to all age groups.
25 NUNM Students Receive Scholarships for 2022-2023 Academic Year