PORTLAND, Ore. (April 12, 2016) — National College of Natural Medicine announced today the election of two new board members, Judith A. Ramaley, PhD, past president of Portland State University, and Sonia de Quateli Doi, MD, PhD, a noted researcher from Uniformed Services University in Bethesda, Maryland.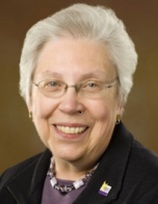 Dr. Judith A. Ramaley is president emerita and distinguished professor of public service at Portland State University (PSU) in the Mark O. Hatfield School of Government. She is also president emerita of Winona State University in Minnesota. She holds an appointment as a senior scholar with the Association of American Colleges & Universities and is also a board member of Second Nature, an organization committed to create a healthy, just and sustainable society through the transformation of higher education.
Dr. Ramaley has served as a visiting senior scientist at the National Academy of Sciences and as assistant director of the Education and Human Resources Directorate (EHR) at the National Science Foundation (NSF). While serving at NSF, Dr. Ramaley also held a presidential professorship in biomedical sciences at the University of Maine and was a fellow of the Margaret Chase Smith Center for Public Policy. Additionally, she served as president of the University of Vermont (UVM), as well as professor of biology.
Dr. Ramaley earned her doctorate in anatomy from the University of California, Los Angeles in 1966, and pursued postdoctoral studies at Indiana University. She also holds a bachelor's degree in zoology from Swarthmore College.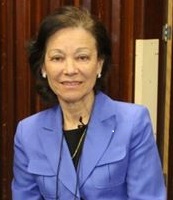 Dr. Sonia de Quateli Doi is a research associate professor and director of the Nephrology Research Laboratory in the Division of Nephrology, Department of Medicine at Uniformed Services University in Bethesda, Maryland. Nephrology is the study of kidney function.
Born in Sao Paulo, Brazil, Dr. Doi worked as an attending physician at the University of Sao Paulo Medical Center, and was the founder and director of the Comprehensive Diabetes Outpatient Care program at the medical center. In addition, she worked as a research associate at John Hopkins University in Baltimore, Maryland, and was a guest researcher in the Renal Cell Biology Section, Metabolic Diseases Branch at the National Institutes of Health, Bethesda, Maryland. Dr. Doi has extensive teaching experience, has published numerous papers and lectured widely. In addition, students and fellows under her supervision have won nearly a dozen awards for papers and presentations.
Dr. Doi holds dual Brazilian and United States citizenship. She earned her MD degree in 1976 from the University of Sao Paulo, School of Medicine, and a doctorate from the University of Sao Paulo School of Pharmaceutical Studies in 2000.
NCNM President David Schleich welcomed the new board members saying, "We're very fortunate to add two exceptionally talented thinkers and scholars to our board of directors. Their deep expertise in teaching, research and higher education management will be most helpful as we continue to expand our academic offerings and research capabilities."
ABOUT NCNM
Founded in Portland, Oregon, in 1956, NCNM is the oldest accredited naturopathic medical school in North America and an educational leader in naturopathic and classical Chinese medicine, and integrative medicine research. NCNM offers seven postgraduate and graduate degrees, and two undergraduate degrees. It is the home of the prestigious Helfgott Research Institute, and provides healthcare services to thousands of patients each year at NCNM Clinic, NCNM Beaverton Clinic, the SIBO Center for Digestive Health, and a dozen Portland metro community clinics. NCNM also offers community education through the NCNM Institutes.