Our students perform some impressive work at our research institute, Helfgott. Work that's valuable not only to their education as researchers, naturopathic doctors, and acupuncturists, but also to the broader medical industry. And that's the vision of Helfgott: to advance the science of natural medicine.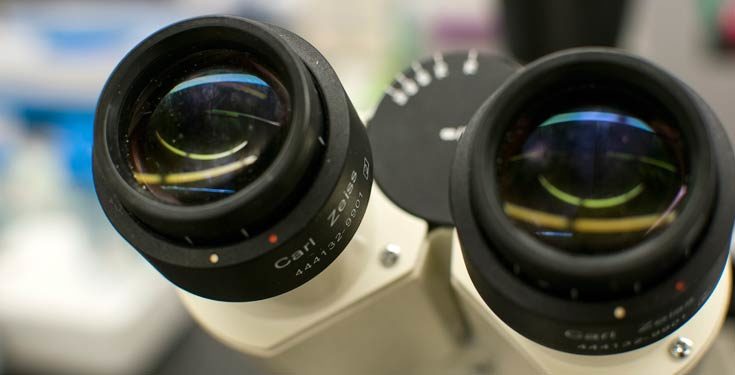 About 35-45 students are currently involved with research projects at Helfgott—many performing their own research. Christine McClure is one of them.
Christine's Journey to a Clinical Trial Investigator
Christine, who's working toward her naturopathic doctorate and master's in research, helped develop an active clinical trial studying the effects of dietary supplement Pau d'Arco on painful menstruation. What began as a thesis project for her degree gained the resources needed to implement a clinical trial, such as mentorship from Principal Investigator Dr. Ryan Bradley, a $5,000 award from NMSA International, and funding through Helfgott's NIH grants.
At NUNM, students have many opportunities to become involved in research, from earning a thesis-based Master's in Integrative Medicine Research (MSIMR), to participating as research assistants in work study positions. This study resulted from Christine's thesis project for her MSIMR degree, but leading up to her thesis was a passion more deeply ingrained. Christine cares about women's health, and wants to support women's health in her future career as an ND and researcher.
Clinical Trial on Pau d'Arco Herb
The study, "Effects of Pau d'Arco on primary dysmenorrhea," evaluates the safety and tolerability of the herb on women with primary dysmenorrhea, also known as painful menstruation.
This clinical trial stemmed from Christine's passion for women's health, and has grown from her hard work on her master's thesis and training at Helfgott. The pilot study may serve as the basis for future clinical trials on Pau d'Arco for primary dysmenorrhea. We're excited to see where the study leads, Christine!
Research Training at NUNM
Students at NUNM have wide access to Helfgott Research Institute and ample opportunities to become involved in research. For those who are interested in the Master's in Integrative Research degree, read more about the program here, and another published student study here.