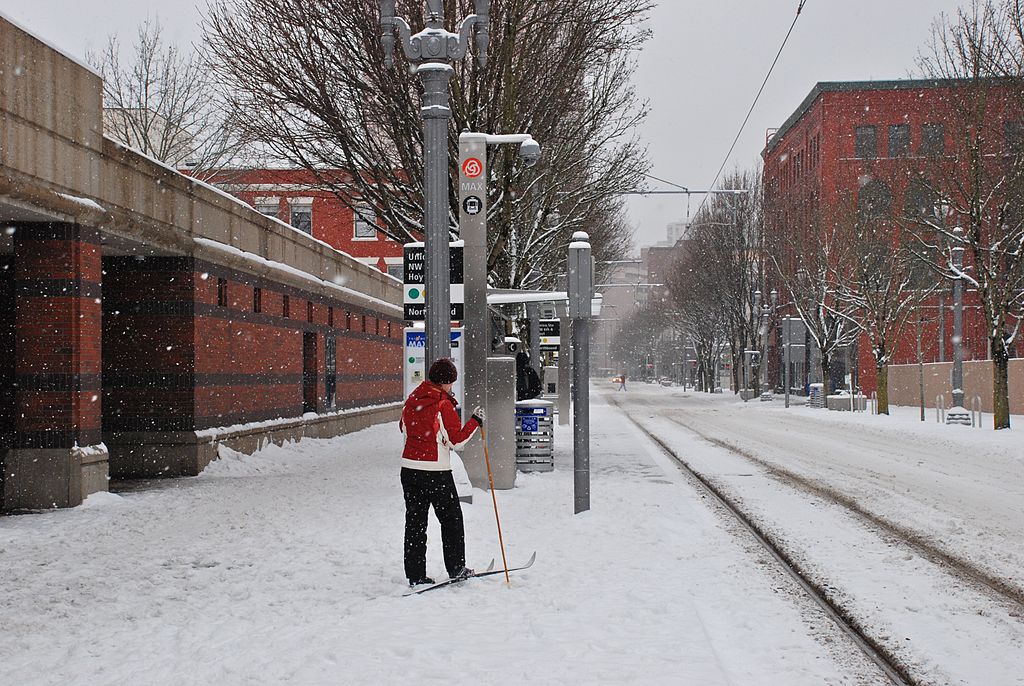 The Portland-area weather forecast for the remainder of December is calling for temperatures near freezing on several days. While no snow is expected at this time, weather is often unpredictable.
The safety of our NUNM community is our highest priority. Below are important directions and resources for students, staff, patients, and visitors.
NUNM Inclement Weather Plan
The NUNM campus is open every day of the academic year, unless stated otherwise in the Academic Calendar.
When weather conditions are extreme or hazardous, the NUNM campus may open late, close early, or remain closed for the entire day based on prevailing weather conditions.
Safety is the primary determinant for delaying or closing our campus, and we take this decision-making process seriously. We will do our best to formally announce a campus delay or closure by 6:00 a.m.
Campus Closure
When the NUNM campus is closed, all in-person instruction and clinic shifts will be cancelled. We will transition to remote instruction for didactic work and virtual/telehealth for our clinic.
Lair Hill Health Clinic: Patients may be shifted to virtual care or rescheduled if necessary.
Academic: Wherever possible, NUNM will shift to synchronous online learning. For hands-on lab classes, where virtual isn't an option, faculty will reach out to students with their plans for making up the material.
Staff: During inclement weather, staff will shift to remote work if possible.
Delayed Opening
If campus opening is delayed, please go to your next class or shift that meets at or after the opening time. We will not have partial classes or shifts.
For example, if the campus has a delayed opening until 11 a.m., that means all instruction (class and clinic) prior to that time will be shifted to remote. We will not ask people to shift instruction style mid-class/shift. If your class runs from 10:30 a.m.-1:30 p.m. and we open at 11 a.m., you will remain at home and remote for the duration of your class.
Early Closure
If campus is closed early, specific instructions will be issued via the NUNM Emergency Notification System (see below).
Emergency Notification System (ENS)
The Emergency Notification System is utilized if/when X and Y happen:
Primary messaging will be communicated via text. All students, staff, and faculty are automatically signed up for the ENS with their primary phone number.
If you are unsure what you listed or opted out and want back in, please do the following:
Students: Check your "primary contact" phone number in SONIS. We use your primary contact number to send ENS notifications. This includes winter weather-related closure information.
Employees: ENS emails are sent directly to your NUNM email. If you would like to check your emergency notification system settings, please contact IT support at itsupport@nunm.edu.
In addition to the ENS system, all NUNM community members will be sent a message to their NUNM email address. Further updates can be found on the local TV news crawlers and announcements on local radio. There will also be an announcement box on the NUNM website homepage.
Winter COVID-19 Testing
In the event of inclement weather, COVID-19 testing will move to the first day possible following any campus closure. For example, if campus is closed Monday and Tuesday, we will test on Wednesday. If we have a late start on a Monday, we will move testing to Tuesday morning.
In the event of a campus closure, students and staff will receive notification about the new testing deadline. Please direct any public health-related questions to covid@nunm.edu.
Your Safety Matters Most
The safety of the community is our highest priority. Weather conditions around Portland can be widely variable and we make the best decisions we can based on our campus conditions and the totality of the city. If we remain open and you live in an outlying area where driving may be more challenging, please use your own judgement to be sure you are safe. Contact your professors, clinic supervisors, or employee supervisors directly with any questions or concerns.
For more information about emergency preparedness on the NUNM campus, please visit the Emergency Quick Guide webpage.