Office of Admissions:
Open Monday through Friday, 9 am – 5 pm, PST
Closed noon – 1 pm for lunch.

Email our team (preferred)
Text 503.917.3582
Call 503.552.1660 / Toll-free 877.669.8737
We host a variety of events designed to answer all your program, prerequisite and admission questions. All times listed are PST, and all virtual events are free – just click the link(s) to register. This page is updated with new events regularly.
Virtual Program Q&As
Find out what sets NUNM's curriculum apart at a live, virtual Q&A with our admissions team. Each session lasts about an hour, and is free to attend. Registration ends one hour before the session begins.
Naturopathic Medicine (ND) Q&As
Tuesday, May 23, 11am with Emma Petshow, ND, CPT
Thursday, June 1, 3pm with Katherine Zieman, ND
Wednesday, June 21, 11am with Emma Petshow, ND, CPT
Classical Chinese Medicine (CCM) Q&As
Tuesday, June 20, 11am
Master of Science in Nutrition (MScN) Q&As
Wednesday, May 31, 11am with Kira Freed, MEd, MScN
Monday, June 12, 3pm
Tuesday, June 27, 11am with Kira Freed, MEd, MScN
Master of Science in Global Health (MScGH) / Master of Science in Integrative Medicine Research (MSIMR) Q&As
Tuesday, June 13, 11am
Bachelor Completion Degrees (BSIHS, BScN, BScN-MScN) Q&As
Tuesday, June 6, 11am
ND Program Immersive
June 7–9, 2023
Join us for our three-day ND Program Immersive! Our structured itinerary provides a variety of experiences to help you get to know your future professors, mentors, and classmates including class observations, workshops, herb walks and social events. Each day concludes with a guided group reflection.
Capacity is limited and on a first-come first-served basis – candidates seriously considering enrollment in 2023 or 2024 are encouraged to register.
Wednesday, June 7
8:30 am – Orientation and Reflection (
Heather Zwickey, PhD
)
10 am – Clinic Ed Tutorial (
Kimberly Windstar, MEd, ND
)
12 noon – Lunch (provided)
1 pm – Naturopathic Philosophy (
Nancy Scarlett, ND
)
2:30 pm – Break
3 pm – Herb Walk (
Anna Peterson, ND
)
4:30 pm – Reflection (Zwickey)
5 pm – Released
Thursday, June 8
8 am – Structure Function Lecture (Emma Petshow, ND)
10 am – Intro to Ayurveda (Savita Rajurkar, MD, PhD, ND)
12 noon – Food as Medicine/Lunch (Andrew Erlandsen, ND)
3:30 pm – Reflection
4 pm – Released
Friday, June 9
9 am – Orientation (Zwickey)
9:30 am – Microbiology & Immunology (Zwickey)
11 am – Mindfulness (Windstar)
12 noon – Lunch and social
1 pm (optional) – Open Herb Lab (Peterson)
3 pm – Reflection (Zwickey)
4 pm – Released

*Lunch and campus parking will be provided each day. Hotel, transportation to and from campus, and other meals not included. Itinerary details are subject to change.
Faculty Webinars and Virtual Public Classes
Discover what it's like to learn from the best teachers of natural medicine at an upcoming faculty webinar or virtual public class, designed to introduce future students to the NUNM classroom experience. Free and open to the public.
Rainbow Nachos
Virtual Class Demo – with Kira Freed, MEd, MScN
Wednesday, April 26, 3–4 pm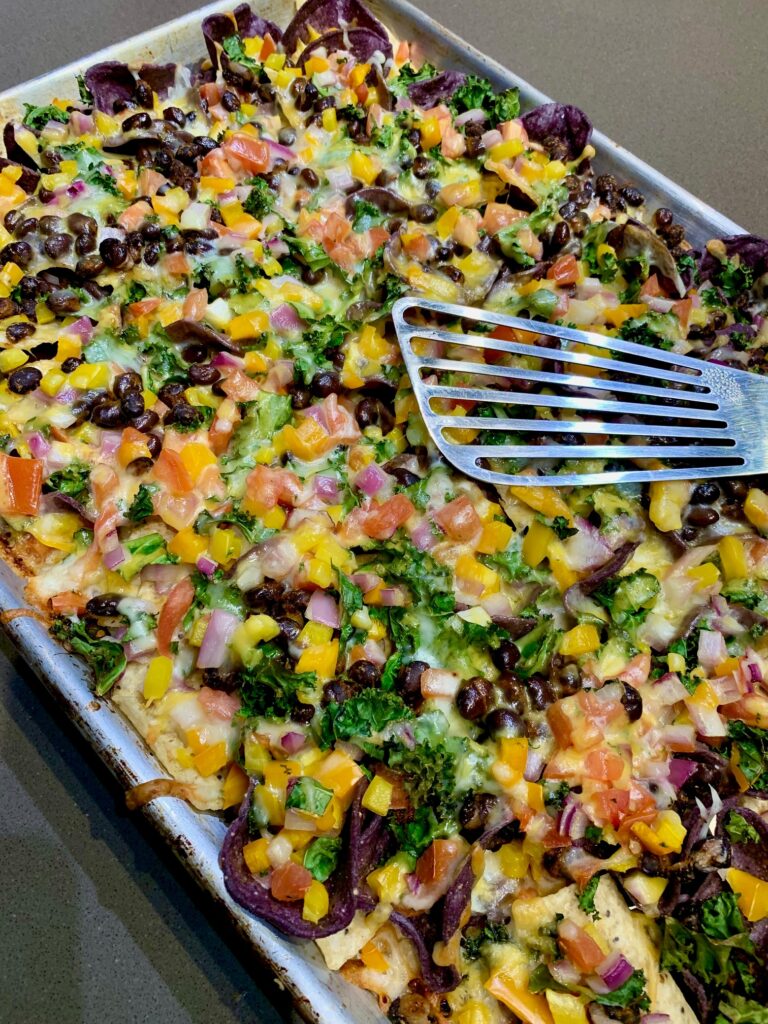 In this cooking class demo, learn how to make a fun food like nachos even more delicious and nutritious! Kira will be demonstrating a Food as Medicine Everyday fan favorite recipe, Rainbow Nachos. It's easy to eat the rainbow with this colorful and flavorful recipe. Rainbow Nachos are great for an easy weeknight meal, or your next party, and they appeal to all ages.
Great for prospective students interested in any nutrition degree or elective.
International Student Information Session
Learn more about the details of the international student application process. These 30-minute information sessions are virtual and free to attend. Registration ends one hour before the sessions begins.
Visit our Campus
Campus tours are held by appointment only on Tuesdays at 2 pm and Fridays at 1 pm. All visits must be scheduled at least two weeks in advance to ensure quality time during a visit. In addition to tours, your visit can include sitting in on a class, observing a shift, a personal meeting with an admissions counselor, and more.
Note that all campus visitors must comply with the latest Covid-19 guidelines, and that proof of vaccination or a valid exemption is required in all healthcare settings.