We've temporarily suspended on-campus events due to the COVID-19 outbreak, but we would be happy to schedule a virtual meeting or phone call with you since we can't meet with you in person at this time. We look forward to serving you and getting to know you better; let us know how we can best assist!
Phone: 503.552.1660
Email: admissions@nunm.edu
Text: 503.917.3582
---
Live Program Q&As with the Admissions Team
(Click the links to register)
MScN Q&A – Thursday, January 21st @ 1:00pm PT
MScGH/MSiMR Q&A – Monday, January 25th @ 2:00pm PT
Undergrad Q&A – Thursday, January 28th @ 10:00am PT
ND Q&A – Tuesday, February 2nd @ 2:00pm PT
Faculty Webinars
(Click the links to register)
What is your Dosha and how can you use nutrition to support it? w/ Dr. Savita Rajukar Wednesday, Jan 27 @ 4:30pm PT
Botanical Medicine-Making a Tincture w/ Dr. Anna Peterson – Wed, Feb 3 @ 5pm PT
Panchakarma: Ayurvedic Detox w/ Dr. Savita Rajukar – Wednesday, Feb 10 @ 5pm PT
Cooking Fats and Oils w/ Dr. Andrew Erlandsen – Thursday, February 25 @ 4pm PT
A Short Story of the First Female Doctor Recorded in Classical Chinese History w/ Dr. Rebecca Groebner – Friday, February 26 @ 4:00pm PT
Why NUNM? Research, research, research. w/ Dr. Ryan Bradley – Tuesday, March 9 @ 4:00pm PT
IPSL Institute for Global Learning Webinars
(Click the links to register)
The Grassroots Experience You Never Dreamed Of – Thurs, January 21 @ 9:00am PT
When available, we'd love for you to join us at one of our many on-campus events, including exploration days or personal campus visits. Find the best spot to stay during your visit here.
Want to find out more about natural medicine programs but can't come to us? Let us come to you! NUNM Admissions representatives travel the country for everything from graduate school fairs to local festivals. View our On The Road calendar below to find out when we will be in your city or area. If you don't see anything in your local area, check back as new events are added regularly.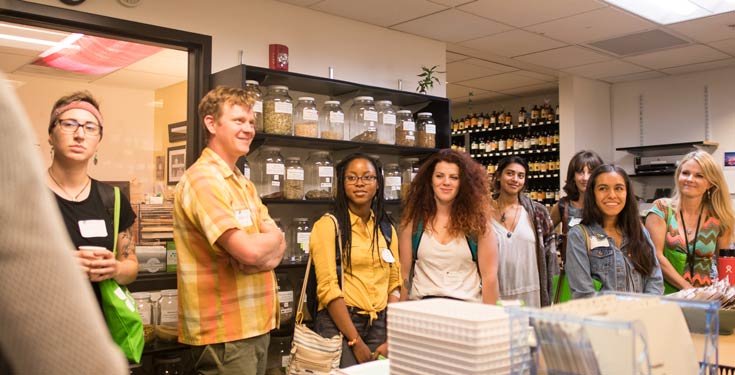 Portland Area Events
The campus is closed for visits at this time. Once this option becomes available again, you won't have to wait for a scheduled event to visit campus. We welcome personal campus visits by appointment 8:00 a.m. to 4:30 p.m, Monday through Friday. In the meantime, let's connect virtually!
On the Road Events
Our team may not be traveling this fall but we will be hosting and attending virtual events across the nation! If you see an event we're attending, please check with your school on how to attend or register for one of the events we are hosting. We look forward to connecting!
Currently no events scheduled near you? Call or email us to get all your questions answered.