Becoming a Naturopathic Doctor in Oregon and Beyond
Licensing and scope of practice for naturopathic physicians varies by state in the U.S., and by province in Canada. Both will affect your career as an ND, so it's important to know the ins and outs while deciding where to study. NUNM is located in Oregon, a state that has approved naturopathic licensing and boasts the broadest scope of practice in North America. Let's break down what that all means.
What is a medical license?
Medical licensing—whether allopathic or naturopathic—exists to ensure that practicing physicians legally meet standards of quality, practice medicine competently and safely, and will continue to update their medical education throughout their careers. Once licensed, NDs are required to complete hours of rigorous continuing education—32 hours per year in Oregon.
Read about the requirements to become licensed here.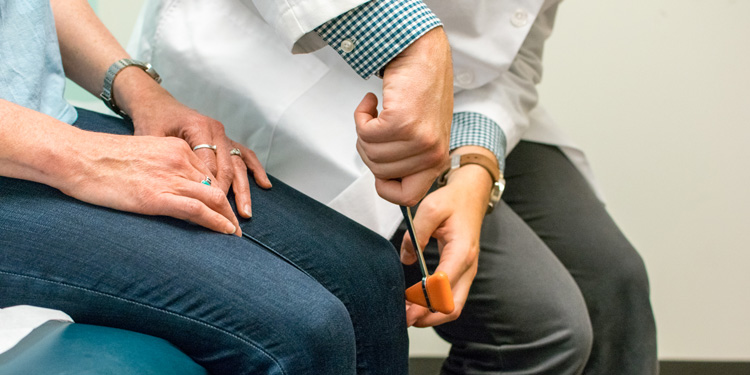 Can I practice as an ND in Oregon?
Yes. Oregon is a regulated state with naturopathic licensing, and continues to be the leader in an ever-expanding scope of practice. NDs in Oregon are recognized by the state as primary care physicians, and NUNM's students are educated in primary care medicine throughout the university's naturopathic medical program.
Oregon naturopathic licensing also allows for registration with the Drug Enforcement Administration (DEA), which authorizes NDs to prescribe nearly all of the same pharmacologic drugs available to allopathic primary care providers. NDs are positioned to help their patients address health concerns that require conventional approaches or can be managed by combining both natural and pharmaceutical medications to best serve their patients' health.
What is the scope of practice of NDs?
The scope of practice of naturopathic physicians varies by jurisdiction. Currently, 25 states and territories, and five Canadian provinces license naturopathic physicians. Several of these jurisdictions, Oregon included, regard NDs as primary care physicians. This means that NDs in those jurisdictions have the diagnostic and therapeutic privileges necessary to be the first doctor a patient sees for general health care, for advice on keeping healthy, and for the prevention, diagnosis and treatment of acute and chronic conditions. In those jurisdictions where NDs are not licensed, the scope of practice excludes the diagnosis and treatment of disease.
What is Oregon's scope of practice?
Oregon has the broadest scope of ND practice in North America. Naturopathic physicians may:
Provide services generally described as primary care, including the performance of common preventive screening examinations;
Recognize and appropriately refer urgent and emergent presentations;
Diagnose and treat acute and chronic diseases and conditions using accepted standards and evidence-based, peer-approved approaches including history, clinical examination, imaging and laboratory investigation;
Administer, dispense and write prescriptions for pharmaceutical drugs and controlled substances (by DEA schedule and with some exceptions, i.e., chemotherapeutic agents);
Prescribe and administer intravenous and intramuscular (parenteral) therapy injections and vaccinations;
Refer to and consult with other health professionals and specialists when outside of scope and where recommended by current guidelines and accepted practices.
Additionally, NDs in Oregon can legally utilize the following therapeutic modalities (among others):
Botanical Medicine: Many plant substances are powerful medicines. Where isolated chemically derived drugs may address only a single problem, botanical medicines are able to address a variety of problems simultaneously. When properly utilized, most botanical medicines can be applied effectively with minimal likelihood of side effects.
Clinical Nutrition: Food is the best medicine and is a cornerstone of naturopathic practice. Many medical conditions can be treated more effectively with foods and nutritional supplements than they can by other means, with fewer complications and side effects. NDs use diet, natural hygiene, fasting, and nutritional supplementation in their practices.
Homeopathic Medicine: Homeopathic medicine is based on the principle of "like cures like." Clinical observation indicates that it works on a subtle, yet powerful, energetic level, gently acting to promote healing on the physical, mental and spiritual levels.
Mind/Body Medicine: Mental attitudes and emotional states may influence, or even cause, physical illness. Counseling, nutritional balancing, stress management, hypnotherapy, biofeedback, and other therapies are used to help patients heal psychologically.
Minor Surgery: Naturopathic physicians can perform in-office minor surgery, including repair of superficial wounds and removal of foreign bodies, cysts, and superficial lesions. NDs may place and remove long-acting contraceptive devices.
Natural Childbirth/Midwifery: With extended training in Oregon, naturopathic physicians provide natural childbirth care in an out–of–hospital setting. They offer prenatal and postnatal care using modern diagnostic techniques combined with ancient midwifery wisdom.
Physical Medicine: Naturopathic medicine has its own methods of therapeutic manipulation of soft tissue, muscles, bones and spine. NDs also use ultrasound, diathermy, exercise, massage, water, heat and cold, and gentle electrical therapies.
NDs in Oregon are recognized by the state as primary care physicians, and this recognition is significant, as it opens doors for NDs to act as physicians in a variety of clinical environments throughout Oregon. Our students are trained in a wide range of areas within a Tier-4 Patient Centered Primary Care Medical Home, as well as community-based "safety net" clinics that allow them to enhance their primary care skillset:
Conducting a holistic medical interview
Performing physical examinations and preventive screening examinations and tests
Utilizing a broad set of natural medicine therapies
Providing parenteral (intravenous and intramuscular) nutrient therapy
Administering immunizations
Prescribing or modifying prescriptions of pharmaceutical drugs
Utilizing a regional/national electronic health record (EpicCare) for patient recordkeeping
Performing minor surgery
Referring to medical specialists
Collaborating in healthcare teams
This valuable hands-on experience positions our students well by giving them confidence and a broad range of skills prior to licensing and practice.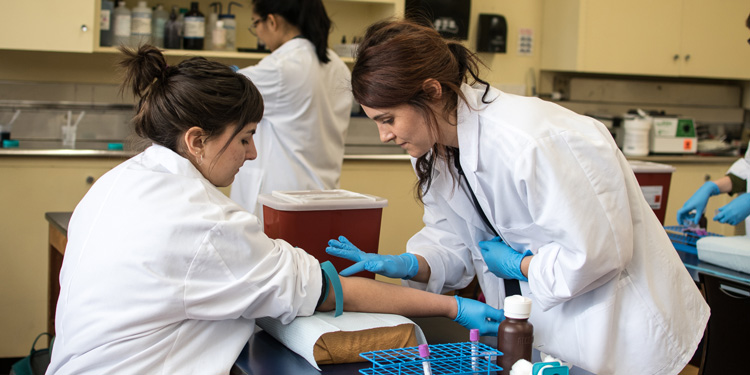 What kind of career options are there for NDs in Oregon?
Oregon's scope of practice is a bridge between conventional medicine and traditional healing practices, opening a wide range of possible career options—from working in integrative clinics, to drug treatment facilities, or veterans' and correctional facilities. They can also work for schools, where they can sign off on concussion assessments and return-to-play forms. NUNM's graduates are opening doors that were previously seen as impossible by creatively exploring options that appeal to them and their skill sets.
In NUNM health centers, our students use electronic health record systems, collaborate with interprofessional care teams, and learn how to accept and make referrals to medical professionals throughout Oregon and beyond. After they're licensed, NUNM graduates not only have the legal authority to practice, but they do so as highly skilled physicians, confident in their ability to help patients on their journey to health—ready to launch their professional careers anywhere in the United States or Canada. Our graduates work in private clinics, in allopathic settings such as ZOOM+Care, for county health departments, in public policy, at Federally Qualified Health Centers for the underserved, and in academia, among many other settings.
What about unlicensed states?
Naturopathic physicians practice in many states that have not yet licensed NDs, and they're very successful! Many of our graduates return to their unlicensed home states to practice strictly as natural medicine experts and health consultants. In this capacity, they can select from the whole toolbox of naturopathic modalities to address health issues with their patients. Others work side-by-side or share a practice with an MD who can authorize diagnosis and treatment. At the same time, our graduates are very active in their state naturopathic associations, where the thrust to become licensed takes on unparalleled significance. NUNM assists our alumni by fully supporting them and advocating on their behalf to state legislators until licensure is finally passed and signed into law.
Have more questions?
Our admissions team can answer further questions about licensing and scope of practice. Contact them at 503.552.1660 or admissions@nunm.edu.