Master of

Science in

Global Health
Questions? 503.552.1660 / Toll-free 877.669.8737 or admissions@nunm.edu
NUNM's Master of Science in Global Health (MScGH) degree program is designed for students who seek an understanding of the complexity of global health issues, and want to contribute meaningful solutions in improving health and health equity for all people.
Our innovative program combines public health with traditional world medicine, providing a whole-systems approach to this field. Coursework investigates multidisciplinary solutions to difficult health issues, and emphasizes health disparities and social justice. Fieldwork allows our students to apply their skills to develop real-world experience with current global health challenges and opportunities.
The MScGH program closely aligns with NUNM's core programs of naturopathic and Chinese medicine, which have global origins. Our students are trained to view a broader context of health and medicine rooted in integrative medicine. The global health program prepares professionals who want to improve the health and well-being of diverse populations worldwide through practice, research and policy.
Learn more
Faculty Highlight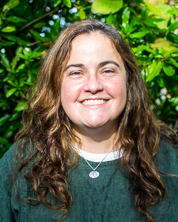 Siobhan Maty, PhD, MPH, Chair of MScGH
Dr. Siobhan Maty is associate professor and chair of the Master of Science in Global Health program at NUNM. She is an epidemiologist with expertise in the conceptualization and measurement of social factors and their influence on health outcomes using a life course approach. She uses traditional epidemiology and community-based participatory research approaches to explore the social determinants of health and health inequities, the epidemiology of type 2 diabetes and related conditions, and the impact of aging on population health. She has traveled, studied and worked abroad.
Dr. Maty earned a Master of Public Health (MPH) degree from Johns Hopkins University School of Hygiene and Public Health; a PhD in Epidemiologic Science from the University of Michigan, Ann Arbor; completed a post-doctoral fellowship in community-based participatory research at the University of North Carolina, Chapel Hill, through the W.K. Kellogg Foundation Community Health Scholars Program; and is Certified in Public Health (CPH).
Program Options
The Master of Science in Global Health program may be taken concurrently with the following programs.