Our Mission
To educate and train physicians, practitioners and pre-professionals in the art, science and research of natural medicine.
Our Vision
NUNM is the known leader in natural medicine education, research and patient care.
Our Core Values
The values of National University of Natural Medicine are respect, integrity, creativity, innovation, environmental stewardship, commitment, and excellence.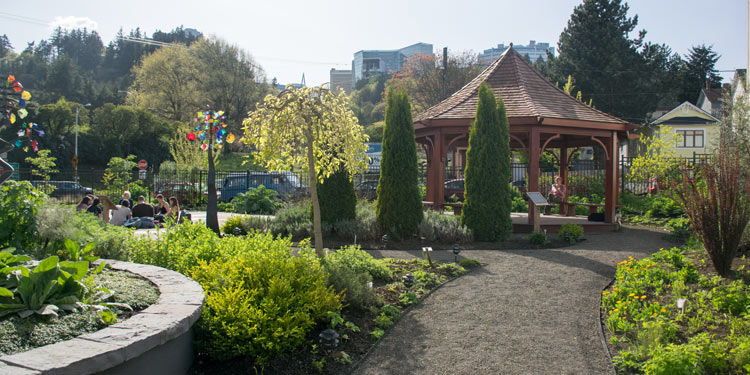 Our Core Themes
At NUNM, our students are at the core of everything we do. We have built advanced medical education programs in natural medicine, classical Chinese medicine, and related health sciences disciplines, aiding in the growth of natural and integrative medicine in North America. Our graduates are spreading across the globe to deliver natural medicine services and leadership, and NUNM will continue to compel the health industry to focus on prevention and a patient-centered system. The following is an overview of the core themes from our strategic plan (Framework for Action III, 2017-2022) and supporting objectives.
Student Success
Support successful learning.
Ensure that the standards for admission result in matriculation and retention of students who are academically and non-academically prepared for the rigors of medical school
Foster systems that support student success
Teaching and Learning
Deliver education that ensures student achievement of competencies within the art and science of natural medicine practice and research.
Provide comprehensive and effective support to faculty in continuously improving their competency as educators
Deliver curricula that enable graduates to achieve all program outcomes
Ensure the inclusion of natural medicine philosophical roots in curricula design
Professional Vitality
Promote the success of our graduates through our academic, clinical and research endeavors.
Prepare and support our graduates to work within the professions for which they are trained
Prepare students to engage in scholarly activities that contribute to a culture of inquiry
Foster a culturally safe environment that creates a sense of belonging