Congratulations on your admission to NUNM! Your hard work has paid off. You've chosen to become a healer at this pivotal time as health care continues to transform, and we couldn't be more excited to welcome you to your new home at NUNM. Your journey to NUNM is just a few steps away.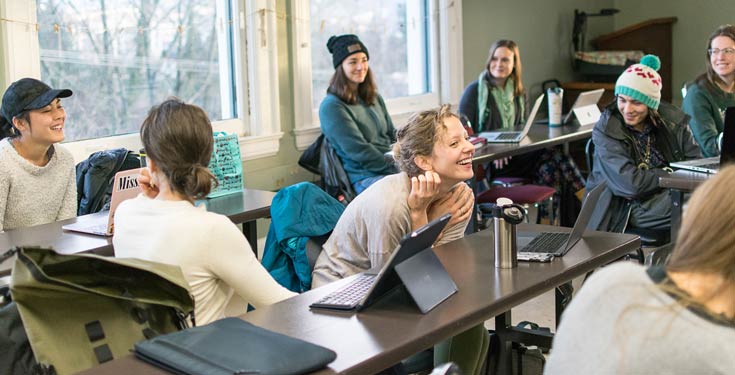 To secure your admittance, all students must complete the following two steps:
Statement of Intent – You can submit this online through your Self-Service Center. Click on the "Respond" button located on your electronic admission letter.
Pay your tuition deposit within 14 business days of the date listed on your admission letter. Pay online or by check payable to NUNM.

School of Undergraduate Studies programs require a non-refundable $200 deposit (BSiHS and BScN )
Accelerated Bachelor to Master of Science in Nutrition (BScN-MScN) requires a non-refundable $300 deposit.
School of Graduate Studies programs require a non-refundable $300 deposit (MScN, MScGH, and MSIMR)
College of Naturopathic Medicine and College of Classical Chinese Medicine programs require a non-refundable $500 deposit (ND, DAcCHM, MAcCHM, and MAc)
NUNM operates a clinic that is recognized by the Oregon Health Authority as a Patient-Centered Primary Care Home, providing high quality, patient-centered care to individuals and families. In order to comply with Oregon law, all NUNM students (including online) will be required to complete the following steps:
Please submit your admission requirements in one of the following ways:
Email: admissions@nunm.edu
Fax: 503.499.0027
Mail: NUNM Office of Admissions
49 South Porter Street | Portland, OR 97201
If admitted conditionally, please carefully review the terms of your offer of admission. This could be completion of prerequisite courses or the need of a final, official transcript. If you are continuing to work on prerequisites, closely work with your admissions counselor to ensure you are taking the correct courses. You must meet all requirements outlined in order to begin classes.
If you plan to access financial aid and have not completed your Free Application for Federal Student Aid (FAFSA) or you have not previously included NUNM, please do so as soon as possible here. NUNM's FAFSA code = B07624.
It is very important that you update your contact information and physical address any time it changes. Over the course of the next several months, you will be mailed various informational packets from multiple departments. You can update your mailing address at any time by contacting the Office of Admissions at 503.552.1660 or email.
If you new to Portland, we suggest that you arrive 2-3 weeks prior to orientation. Portland is a popular city, therefore the housing and rental market can be tight. Start your search early! Here are some resources to help you transition into Portland life.