Mission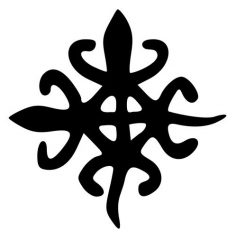 The Office of Equity and Inclusion was founded to support the recruitment, retention, and holistic success of all students, with an emphasis on students of color and other underrepresented student populations on campus. We seek to promote diversity, equity, and inclusion campus-wide.
African Adinkra Symbol, "Within diversity, there is Unity"
Goals
The Office of Equity and Inclusion strives to foster a sense of belonging for all community members by cultivating a more diverse, inclusive and equitable campus community.
Contact Us
We are located in Suite 200 of the Administration Building.
Resources
Finding Local Community
Building community and social support outside of NUNM can help with a sense of support and actually aid in being more successful. These resources and links are not sponsored by NUNM and NUNM is not liability for quality or accuracy of events
Cultural Diversity Resources
School of Gender, Race, and Nations at Portland State University
Includes Black, Chicano, Queer, and Women's Studies departments and resources events. Visit the school's website.
Culture- and Ethnicity-Specific Community Resources and Events
Specific Local Organizations
Community Centers
LGBTQ Resources
Religious and Spiritual Communities
Veteran Resources