Mission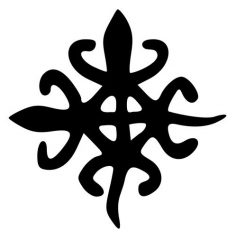 The Office of Equity and Inclusion (OEI) was founded in 2016. The mission of the OEI is to collaborate with the NUNM community to advocate for and educate about issues of diversity, equity and inclusion. The OEI supports the recruitment, retention, and holistic success of all   students, staff and faculty at NUNM. The Office aims to strengthen the appreciation, celebration and awareness of diversity in race, color, religion, national origin, sexual orientation, marital status, disabilities, age and veteran status.
Goals
The Office of Equity and Inclusion strives to foster a sense of belonging for all community members by cultivating a more diverse, inclusive and equitable campus community.
Nondiscrimination and Nonharassment Policy
The University prohibits unlawful discrimination based on race, color, religion, national origin, sex, marital status, disability, veteran status, age, sexual orientation, or any other status protected by federal, state, or local law in any area, activity or operation of the University. The University also prohibits retaliation against an individual for engaging in activity protected under this policy, and interfering with rights or privileges granted under anti- discrimination laws. In addition, the University complies with applicable provisions of the Civil Rights Act of 1964 (as amended), related Executive Orders 11246 and 11375, Title IX of the Education Amendments Act of 1972, Section 504 of the Rehabilitation Act of 1973, Americans with Disabilities Act of 1990 (as amended), Uniformed Services Employment and Reemployment Rights Act ("USERRA"), and all local and state civil rights laws.
Diversity Training
Dr. Jonathan Ortiz discusses implicit bias.
Finding Local Community
Building community and engaging in social networks outside of NUNM can help strengthen and nourish cultural identity and awareness. It can also provide opportunities to immerse in intercultural experiences and be in community with people from diverse backgrounds. These resources and links are not sponsored by the University and NUNM is not liable for the quality or accuracy of the events listed on this site.
Intercultural Resources
Local Organizations
Community Centers
LGBTQ Resources
Religious and Spiritual Communities
Veteran Resources
Equity and Inclusion Council
Our mission is to foster a more diverse, inclusive, and equitable community where all of our members can reach their full potential. We acknowledge the inherent dignity and worth of each person, and work toward establishing a community and appreciate where all our members are free from discrimination, harassment, and sexual violence. We achieve our mission through the engagement and empowerment of all members of our community. We coordinate our efforts across the institution through education, programming, resource development and provision, and policy and process implementation.
Council members: Ada Catanzarite, Andrea Bustamante, Ayasha Shamsud-Din, Elyse Ortiz, Janela Harris, Jonathan Ortiz, Niki Chang, Tim Irving and Vanessa Morrow.
Contact Us
The Office of Equity and Inclusion is located in Suite 200 of the Administration Building.
*The symbol used on this page is an African Adinkra Symbol, that means "Within diversity, there is Unity".