Dear NUNM Community,
Welcome from the Office of Equity and Inclusion (OEI). As the Director of the Office of Equity and Inclusion, I would like to thank the university community for making the commitment to ensure equity and inclusion is at the center of all that we do. It is extremely important that, as an institution, we dismantle inequities and acknowledge overt and covert inequities.
The primary role of the Director of the Office of Equity and Inclusion is to provide leadership and manage the institution-wide efforts to support and further develop a diverse community of students, staff, and faculty through policy development and programs that foster equity, inclusion, and a sense of belonging in the broadest sense possible. This work includes providing strategic, operational, and organizational leadership that expands amplitude for intercultural competence, nurturance of people from historically marginalized populations, and inclusive leadership across all areas of the campus.
The Office of Equity and Inclusion's work is informed by the following theories: Maslow's Hierarchy of Needs, Tinto's Sense of Belonging & Student Persistence, Hurtado & Carter's Sense of Belonging, and Bell's Critical Race Theory (CRT).
Mission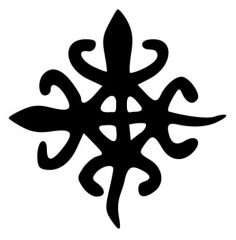 The Office of Equity and Inclusion (OEI) was founded in 2016 by the director. The OEI is committed to providing leadership, creating partnerships within the NUNM community to advocate for, educate, and advance shared responsibility for creating a diverse, equitable, and inclusive campus in which students, staff, and faculty can thrive individually and as a collective. The OEI supports the recruitment, retention, and holistic success of all students, staff, and faculty at NUNM. The office aims to strengthen the appreciation, celebration and awareness of diversity in race, color, religion, national origin, sexual orientation, marital status, disabilities, age and veteran status.
Vision
The overall vision of the OEI is for the NUNM community to mirror and serve all segments of society. And, also serve as a model for inclusive excellence through its policies, protocols, practices and learning spaces.
Values
Collaboration
Compassion
Individuality
Dignity
Respect
Nondiscrimination and Nonharassment Policy
The University prohibits unlawful discrimination based on race, color, religion, national origin, sex, marital status, disability, veteran status, age, sexual orientation, or any other status protected by federal, state, or local law in any area, activity or operation of the University. The University also prohibits retaliation against an individual for engaging in activity protected under this policy, and interfering with rights or privileges granted under anti-discrimination laws.
In addition, the University complies with applicable provisions of the Civil Rights Act of 1964 (as amended), related Executive Orders 11246 and 11375, Title IX of the Education Amendments Act of 1972, Section 504 of the Rehabilitation Act of 1973, Americans with Disabilities Act of 1990 (as amended), Uniformed Services Employment and Reemployment Rights Act ("USERRA"), and all local and state civil rights laws.
Equity and Inclusion Training & Resources
Finding Local Community
Building community and engaging in social networks outside of NUNM can help strengthen and nourish cultural identity and awareness. It can also provide opportunities to immerse in intercultural experiences and be in community with people from diverse backgrounds. These resources and links are not sponsored by the University and NUNM is not liable for the quality or accuracy of the events listed on this site.
Intercultural Resources
Local Organizations
Community Centers
LGBTQ+ Resources
Religious and Spiritual Communities
Veteran Resources
Portland COVID-19 Resources
https://docs.google.com/spreadsheets/d/1DKH9m36nzZuar563Ier1xPVIGY6Bb3kEDv1c2RcGgqM/htmlview
https://docs.google.com/spreadsheets/d/18p9OSlLpSYanIoUC-gEbhVbRMYVUfw4wyrixa9ekGdc/edit#gid=0
https://docs.google.com/forms/d/e/1FAIpQLSdWmeBGnqdX14Q5ihC66u-bYzJ1oaJcigu_Vx44AJPRSoDMtQ/viewform
Equity and Inclusion Council
The mission of the council is to foster a more diverse, inclusive, and equitable community where all of our community members can reach their full potential. The council acknowledges the inherent dignity and worth of each person, and works toward establishing a community that appreciates all identities and advocates for a campus where all members are free from discrimination, harassment, and sexual violence. The Equity and Inclusion Council achieves its mission through the engagement and empowerment of all members of the NUNM community. The council coordinates its efforts across the institution through education, programming, resource development and provision, and policy and process implementation.
Council members:
Ayasha Shamsud-Din, Chair
Jonathan Ortiz, Co-chair
Ada Catanzarite, member
Elyse Ortiz, member
Monel Chang, member
Contact Us
The Office of Equity and Inclusion is located in Suite 200 of the Administration Building.
*The symbol used on this page is an African Adinkra Symbol that means "Within diversity, there is Unity".