Welcome to NUNM Wellness!
The wellness initiative is designed to increase the opportunity for staff to focus on health and wellness in the workplace.
This initiative's focus is self-care and collaboration. It is institutionally supported and focuses on natural medicine choices.
Wellness, self-care and collaboration are important elements in making NUNM a healthy place to work.
Elements of the Plan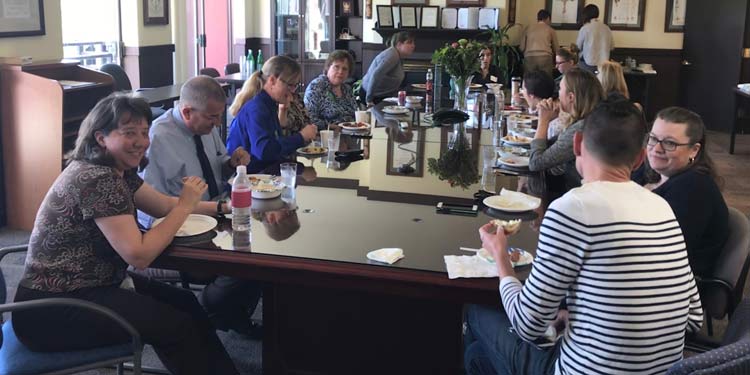 Allocated one hour of self-care per week: Employees are allowed one hour of paid time each week to participate in self-care activities. Activities can be collaborative or solitary.
Community potlucks: An opportunity to collaborate with colleagues to share meals and cultures to foster diversity and inclusion.
Expressions of gratitude: Human Resources has available "thank you's" that can be sent across the university to others who have helped in some way.
Focus bulletin boards: In selected hallways each college or school maintains a bulletin board that includes items promoting wellness, comfort, gratitude and acceptance.
Presentations and "Lunch & Learns": Each school, college and institution offers or sponsors talks and presentations each term to integrate and teach our core philosophy surrounding teaching and healing. These talks and presentations help integrate a general awareness of health, healing and wellness.
Theme or activity-based groups: Staff will have opportunities to develop and/or join groups based on faculty and staff interests, including book clubs, walking groups, mediation and yoga sessions, running or cycling clubs, cooking and crafts.
Volunteer/Giving opportunities: Volunteer opportunities are hosted throughout the year to increase collaboration and increase feelings of goodness and compassion.
Events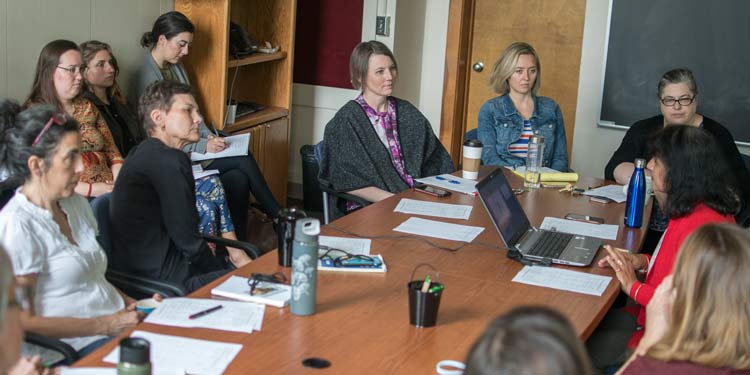 Permaculture for Beginners–Ever hear the term "permaculture" and wonder what it means? Faculty member, Ellen Donald, will lead a discussion that focuses on "What is Permaculture?" What are some of the ethics and principles of permaculture and how to apply them in our community? Join us on Tuesday, October 16 at 10:30 a.m. in Room 201 to explore and learn more.
Herbs Will Never Leave You Sad – As winter approaches, do the darkening days make you feel sluggish, sleepy, hungry or depressed? Natural medicine, including herbal remedies, can help you stand strong in the face of Seasonal Affective Disorder and its associated symptoms. Learn how at the November 9th Wellness Hour with Dr. Orna Izakson, lead physician of the Traditional Roots Institute. 1 – 2 pm on Nov. 9th in room 201 in the academic building.
Time to Give Thanks Potluck–Please join the Wellness Team for a Thanksgiving potluck on Tuesday, Nov. 20 from noon to 1 p.m.  This event will be held at Helfgott and will include a traditional Thanksgiving meal with some non-traditional twists.  The turkey and tofurkey will be provided so plan to bring a side, dessert or drink to share and come and join the fun.  More details to follow.
Forms