Welcome to NUNM Wellness!
The wellness initiative is designed to increase the opportunity for staff to focus on health and wellness in the workplace.
This initiative's focus is self-care and collaboration. It is institutionally supported and focuses on natural medicine choices.
Wellness, self-care and collaboration are important elements in making NUNM a healthy place to work.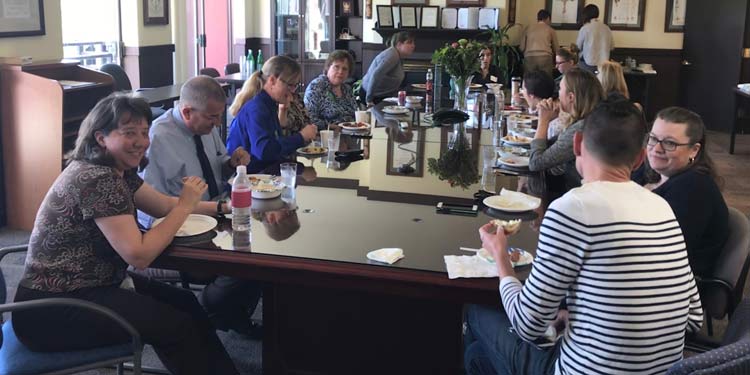 Elements of the Plan
Allocated one hour of self-care per week: Employees are allowed one hour of paid time each week to participate in self-care activities. Activities can be collaborative or solitary.
Community potlucks: An opportunity to collaborate with colleagues to share meals and cultures to foster diversity and inclusion.
Expressions of gratitude: Human Resources has available "thank you's" that can be sent across the university to others who have helped in some way.
Focus bulletin boards: In selected hallways each college or school maintains a bulletin board that includes items promoting wellness, comfort, gratitude and acceptance.
Presentations and "Lunch & Learns": Each school, college and institution offers or sponsors talks and presentations each term to integrate and teach our core philosophy surrounding teaching and healing. These talks and presentations help integrate a general awareness of health, healing and wellness.
Theme or activity-based groups: Staff will have opportunities to develop and/or join groups based on faculty and staff interests, including book clubs, walking groups, mediation and yoga sessions, running or cycling clubs, cooking and crafts.
Volunteer/Giving opportunities: Volunteer opportunities are hosted throughout the year to increase collaboration and increase feelings of goodness and compassion.
Events
We will be adding more events shortly. Stay tuned!