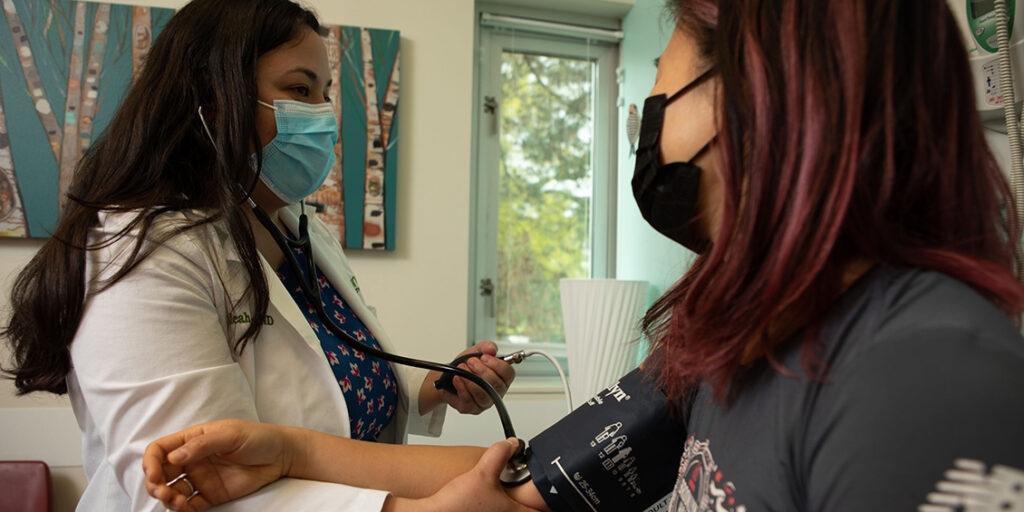 Updated Aug. 30, 2022
Do not come to campus if you are ill, regardless of the reason. If you are symptomatic and test negative for COVID-19, do not return to campus until your symptoms have resolved.
Vaccination Requirements and Exemptions
NUNM requires all students enrolled in a clinical program and all employees who engage in direct or indirect patient care to be fully vaccinated against COVID-19 with an acceptable vaccine in accordance with OAR 333-019-1010.
Online students and faculty are exempt from vaccination requirements, unless you will participate in precepting or internship opportunities (either on- or off-campus) or you plan to use on-campus resources such as the NUNM Library. Any online students who will participate in clinical activities or who will be on campus for any reason are required to meet the same vaccination or testing requirements as in-person students.
Per state mandate, a medical or religious vaccine exemption is required of all unvaccinated students and employees in clinical settings. Unvaccinated individuals who do not meet exemption requirements be unable to participate in clinical activities at NUNM.
To submit your vaccination status, or if you vaccination status has changed, complete the appropriate survey below: